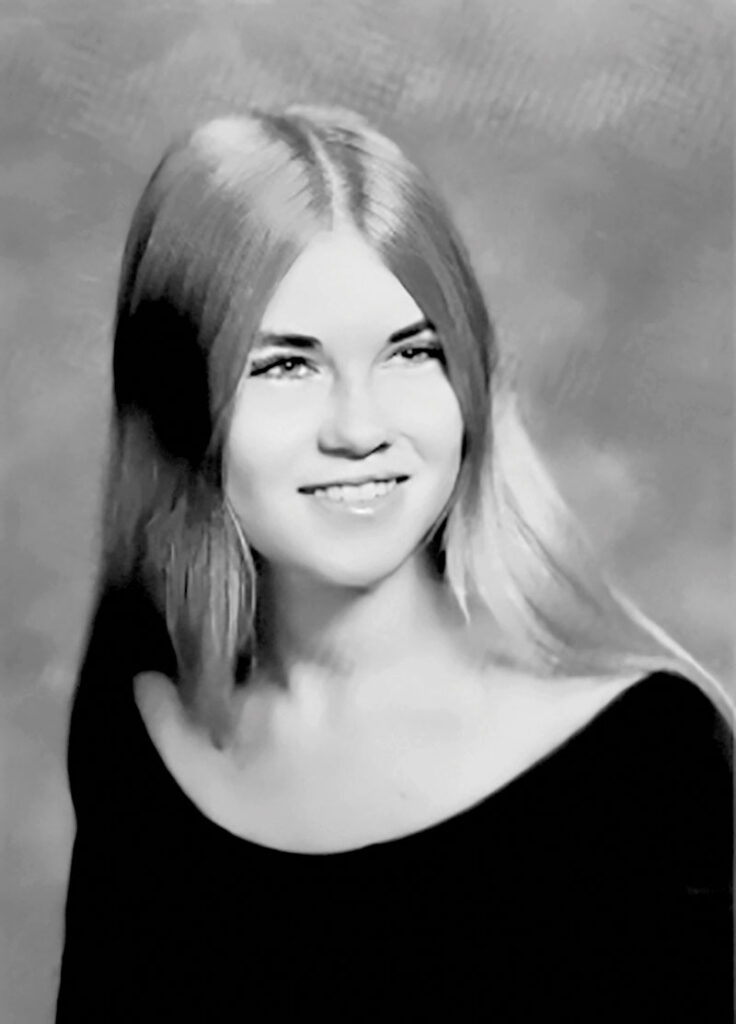 Norma Wilkinson keeps a list that you don't want to be on. You don't want your friends to be on it, either. But you will be, someday, and they will be, too. Norma will even wind up on her own list, assuming she recruits a successor willing to add it.
A 1972 graduate of Winter Park High, Norma has become the school's unofficial historian of heartache. Through a Facebook group that she manages with Ron Bell (Class of '85), this not-so-grim reaper meticulously records deaths from nearly every graduating class over the past century.
"Our class had its 40th reunion, and there was no list or anything of the people who had passed away," recalls Norma, who is chatty and cheerful in a way that I didn't expect, considering the nature of her avocation. "My mom was very sick at the time, and I needed something to do that would take my mind off the elephant in the room."
As it happened, Norma was already an avid genealogist and a board member of the Central Florida Genealogical Society. She had sharpened her sleuthing skills through exploring various online family-history resources and combing through public records such as death indexes from the Social Security Administration. 
Seeing a need, she got to work and marshalled her genealogical expertise on behalf of her alma mater. She was dogged in her pursuit of definitive information about decades of graduates, even conducting Google searches for published obituaries that mentioned "Winter Park High" in the text just to see who she might, well, dig up. 
Obviously, Wildcats from the '20s, '30s and '40s were, barring a genetic aberration, already long gone. But classes from the '50s through 2017 — the most recent class (so far) being tracked — are updated with unsettling frequency. There are even a few instances of multigenerational passings, with parents and children listed decades apart.
Organizing all this data in a logical and searchable way was perhaps an even bigger challenge than collecting it. Norma went to the school's library and photographed the cover of every edition of the yearbook, which since 1940 has been called Towayam (said to be a rather tortured acronym for "To the Way of America"). 
She then posted the images on a Facebook page started a few years earlier by Bell — who now lives in Tampa but remains involved in the project — and branded it: "Winter Park High School in Remembrance."
Beneath the array of covers, she posted alphabetical lists of "classmates who have gotten their wings" or "classmates who will always live in our hearts" along with the dates and, when known, the causes of death. 
"When I did my class, I found all but 30 people," says Norma. (My own class, 1973, had more than 900 students and, as of press time, about 90 of them would definitely not be at our reunion except in spirit. Deaths in the '70s tended to be tragic accidents, but more recently cancer and heart attacks have become predominant. Yikes!)
The Facebook page has grown to 4,500 followers and many more viewers who periodically check in — perhaps to make certain that they don't see their own names. Dozens of visitors post poignant remembrances in lengthy threads that expand upon the no-frills lists of the departed.
Teachers usually rate their own listings, and those who enjoyed long careers at the school nearly always attract inspirational and affectionate stories from former students. For example, more than 100 people shared memories of Concepcion Arango, who taught Spanish for 28 years and died this summer at age 91.
Norma, a 1981 graduate of Rollins College who previously worked in finance, doesn't post causes of death that may have stigmas attached or cause undue pain to friends and family, such as suicides, overdoses or deaths due to complications from AIDS.
And she doesn't allow negative comments from people who have carried grudges and are not displeased to see that a former high-school nemesis has drawn his or her last breath.
A member of the Winter Park chapter of the Daughters of the American Revolution, Norma notes that most Wildcats find her work invaluable and are grateful for the information that it provides — although it sometimes makes them sad to discover the passing of an old friend with whom they had lost contact. 
Even Norma, despite her matter-of-fact historian's approach, admits to delaying several posts regarding personal friends because to see their names appear on her roster would make their deaths seem all the more visceral and upsetting. 
Mostly, though, she's comfortable with mortality and has spent time helping document cemeteries for the website Find-a-Grave. "I find cemeteries interesting and calming," she says, tongue slightly in cheek. "There's nothing morbid about it. I walk down the path and greet the people [buried] there by name — and they all seem glad to see me."
Still, she puzzles over bizarre circumstances that surround the earthly departures of a handful of WPHS listees. "The strangest cause of death I've come across?" She pauses, briefly, then answers: "That would have to be the guy who, on Halloween, drove his car over a cliff while he was wearing a dog costume."