Become A Friend Of Winter Park Magazine and gain access to exclusive rewards.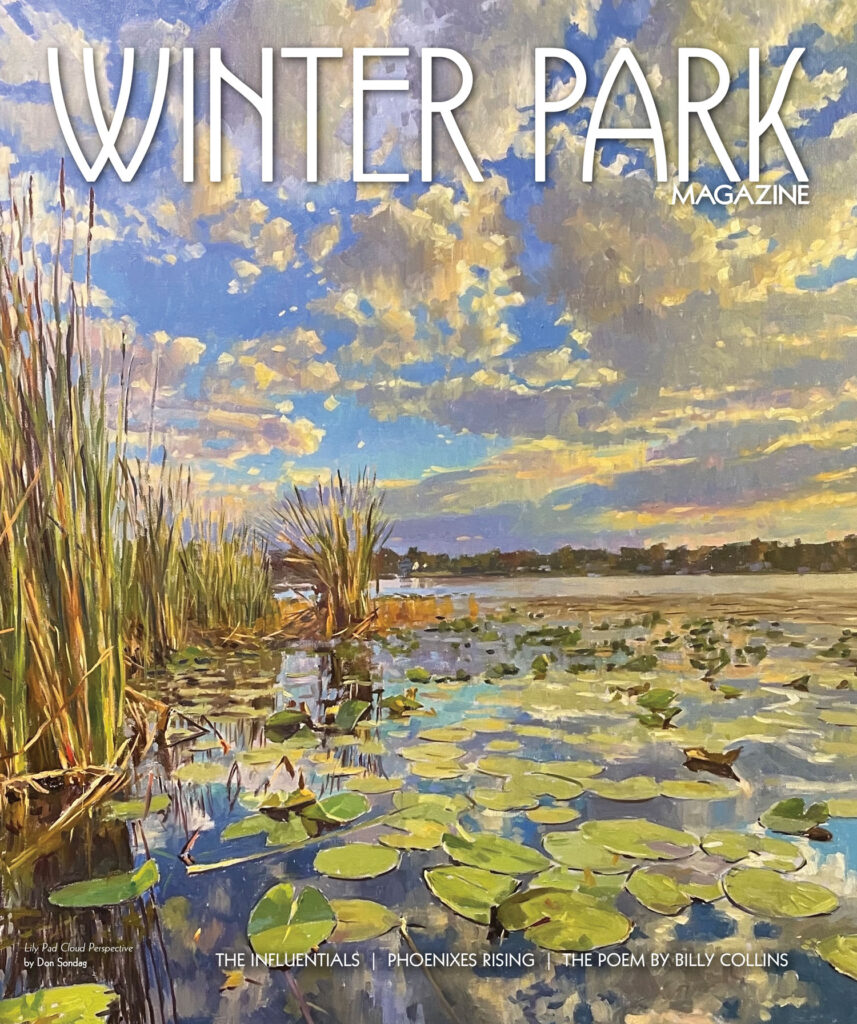 It's time again to recognize Winter Park Magazine's Most Influential People.
How a Winter Park gynecologist helped a struggling family of cult escapees who rose like phoenixes to become movie icons and help define modern cinema.
Doshi started out as a ghost kitchen, and has evolved into a creative culinary hub where classic dishes are revisited. And you're welcome to ask questions.
Don Sondag's outdoors images capture the quiet beauty of Winter Park.
Ex-Winter Park teacher brings hope (and supplies) to Ukraine.
50 years later, lessons from a high-school drama director still resonate.