Become A Friend Of Winter Park Magazine and gain access to exclusive rewards.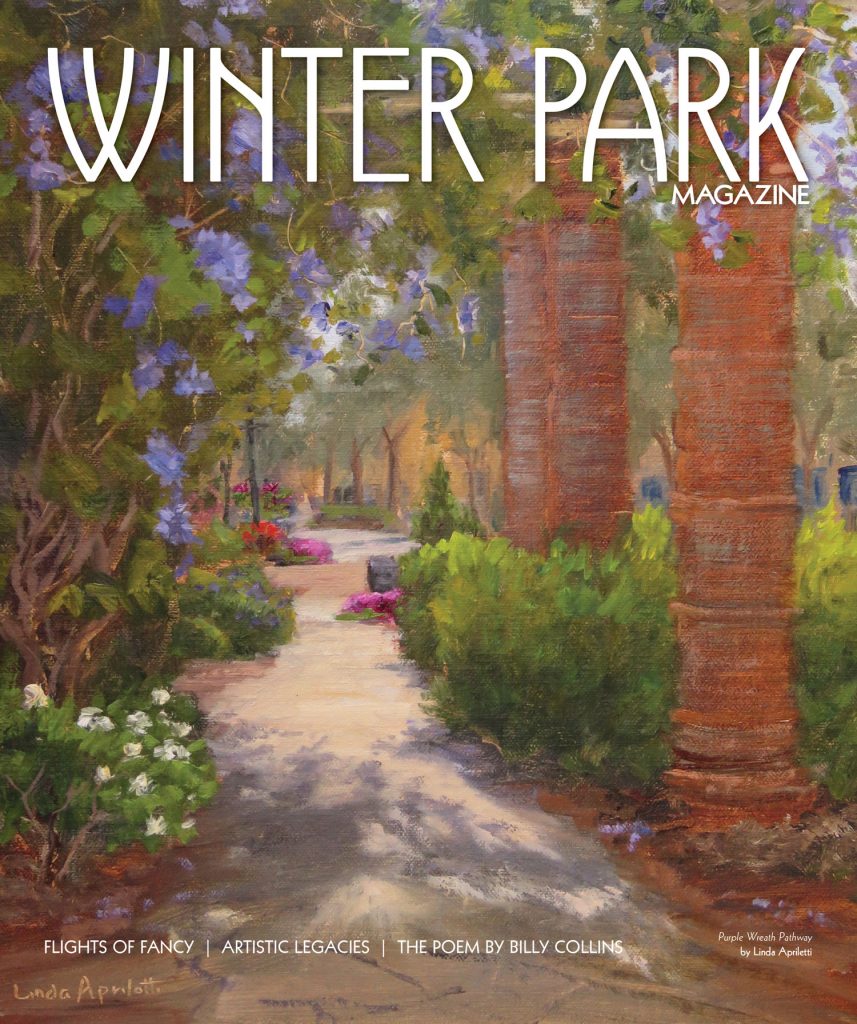 How a flower of the Winter Park social scene left a legacy of botanical beauty.
TV pioneer Jon Gnagy taught generations to draw. Polly Seymour has been the keeper of her dad's legacy.
You've read about the big expansion at Orlando International Airport. But you may not have known that Winter Parkers have been key to pushing the project ahead.
Hey, there's a new kid on the historic block! Meet Ava MediterrAegean, which is dressy, classy, sassy and attracts those who wish to see and be seen. Best of all, the food is generally equal to the considerable hype.
Artist Linda Apriletti stops to smell the roses and finds a queen's wreath.
Pithy lessons in history and life from Claire Leavitt MacDowell.