Become A Friend Of Winter Park Magazine and gain access to exclusive rewards.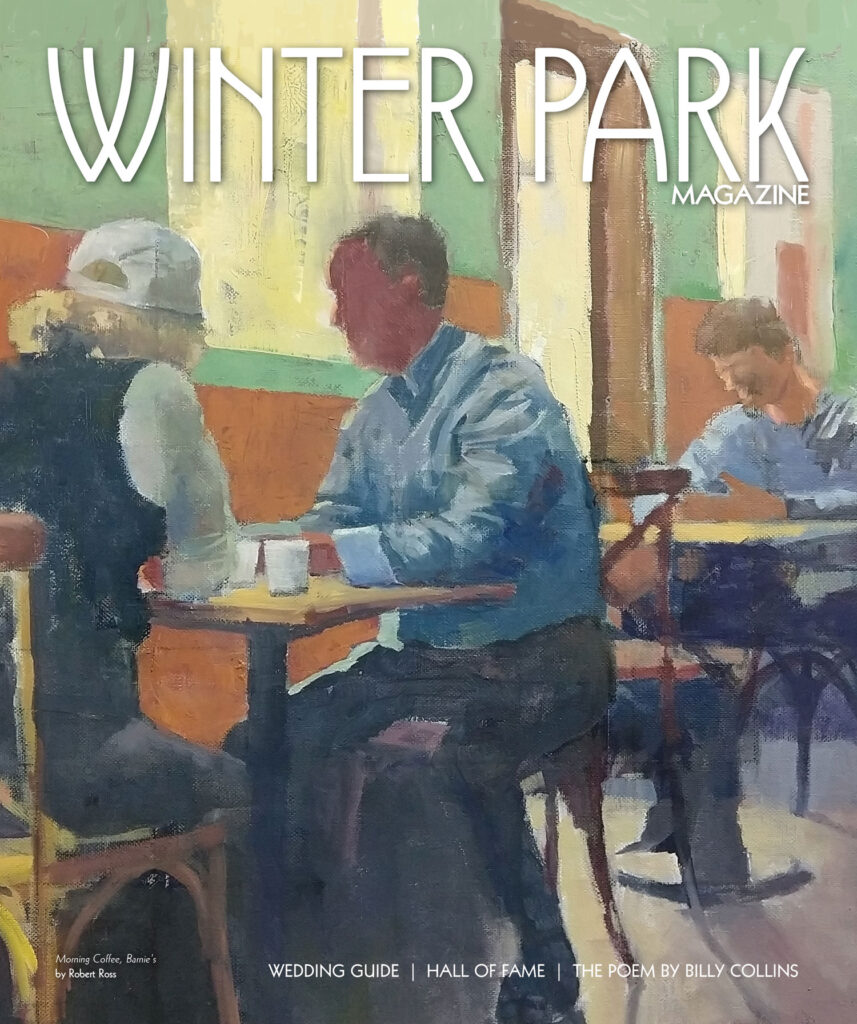 After 70 years, WPRK-FM at Rollins College remains Winter Park's quirky alter-ego: edgy, earnest, passionate, pluralistic and proudly unpolished.
The Polasek, looking for a fundraising event, considered holding a paint out. Luckily for everyone, 'Mr. Plein Air' answered the call and helped to start an artful annual tradition.
Hen & Hog offers seriously delicious fare in an unassuming setting. You might recall the chef, who has cooked in some of the region's finest kitchens and is now pouring heart and soul into his new venture.
Robert Ross captured the steamy vibe at his favorite coffeehouse.
Traffic tumult doesn't frighten fans of Winter Park's Trader Joe's.
Tangentially related thoughts on gaudy attire and a Hall of Famer.