I haven't acted in a play since 1973 — that's a half-century ago, if you're counting — when I was cast as Sid Davis, the proverbial drunken uncle, in Ah, Wilderness! at Winter Park High School. That production was notable mainly because it starred Tom Nowicki — our town's homebody actor — who has gone on to enjoy a solid career in movies and television.
The Eugene O'Neill coming-of-age comedy (a Eugene O'Neill comedy?) was directed by the late Ann Derflinger, the tiny but terrifying performing arts teacher for whom the school's auditorium is named.
Ah, Derf! I still dream, now and then, that I'm in a play she's directing and have neglected to learn my lines, or to even discern what the plot is so I can improvise. Yet, I can honestly say that pretty much everything important I learned in high school, I learned from her.
"I was scared of her at first," recalls Tom of the 5-foot-tall dynamo who exerted — and still exerts — an outsized influence in his life. "I think I'd be a little scared of her now. She believed in the theater. When you got praise from her — which was rare — it was exhilarating. It was as though she, and she alone, spoke for the theater gods. Her approval meant everything."
Miss Derflinger (she allowed the moniker "Derf," but I never called her by that name) had graduated from Rollins College and enjoyed a brief career as a stage actress before deciding to teach. Her insistence that nothing less than 100 percent effort and commitment was acceptable from her students continues to guide many of us as adults — whatever our professions.
Tom, who keeps Miss Derflinger's professional head shot by his bed, counts his best-actor "Derfie" award — which was given annually at the school for outstanding achievement in student plays — among his most cherished possessions.
Amanda Bearse concurs. You may remember Amanda, who is today primarily a director, from the raunchy sitcom Married With Children, in which she played wacky neighbor Marcy D'Arcy. But if you've lived in Winter Park long enough, you may also remember her various star turns on the WPHS stage.
"Derf was such a powerful presence," said Amanda from her home in Seattle when I interviewed her several years ago. "To her, the theater was a place to create and explore, but it wasn't playtime. She took it seriously and she demanded — commanded — you to take it seriously, too."
Amanda still cites Derf as the biggest influence on her life and career, as much for her ferocious work ethic as for her knowledge about the craft of acting. "When you had her attention, when she engaged with you, that was the richest experience possible," she added. "Those moments have stayed with me my entire life."
I've thought of Derf — I mean, Miss Derflinger — more often lately because my 50th high school reunion is in October, at the Winter Park Library & Events Center. I sure hope I remember my lines.
---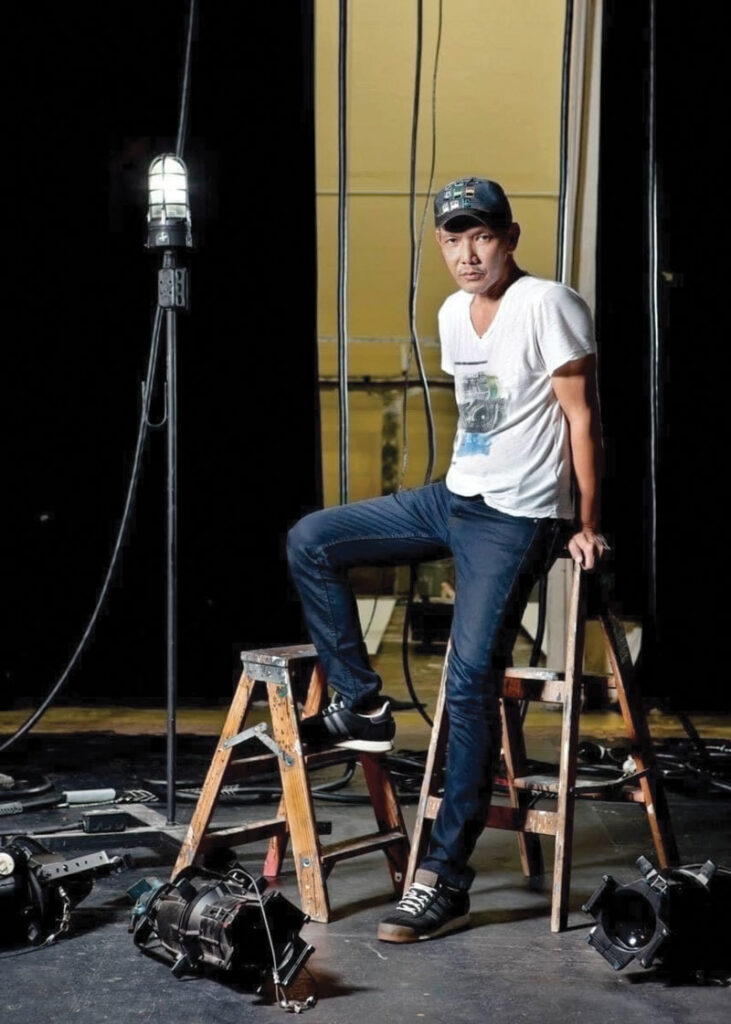 IN MEMORIAM
Rafael Tongol, Photographer, (1957–2023)
Rafael Tongol was Winter Park Magazine's photographer and, apart from his work with this publication, was a gifted fine artist whose career began in his native Philippines, where he covered news before coming to the United States to focus on fashion and features for print. Because he photographed so many Winter Parkers over more than a decade, he became respected and beloved in our community for not only his skill but for his kindness and his joyful personality. He put even the most reluctant subjects at ease and managed to capture their essence in his images — while attracting countless friends and admirers along the way.
"If a photographer cares about the people before the lens and is compassionate, much is given. It is the photographer, not the camera, that is the instrument."
—Eve Arnold
---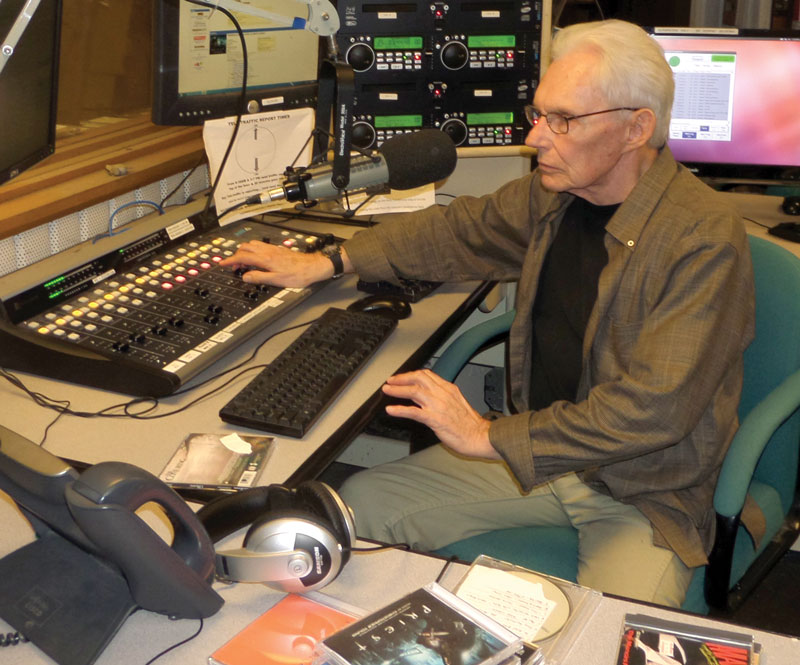 CORRECTIONS
In the Spring issue of Winter Park Magazine, in the story about the 70th anniversary of WPRK, the student-run radio station, we misidentified program host Bill Smith (above) as "Bill Williams." Smith was cohost of the show Music from the Movies when it debuted in 1988. Although he stepped away from the microphone during the pandemic pause, he remains a fan and supporter of the show — the station's longest running — which is now hosted by Randy Ball. In fact, WPRK still airs Smith's iconic past shows from its archives. In the wedding feature, we inexplicably misstated the name of St. Margaret Mary Catholic Church. We apologize for the errors.