Dining alone without the aid of a book to read or a cellphone to stare at is something of an art. The need in most of us for companionship can reveal itself through odd, compensatory behavior. Take this conversation I once had with an entrée. It was the fish who initiated the exchange, and hardly a word was spoken aloud, but I was clearly a willing participant. Plus, as a result, a kind of mutual sympathy between man and fish was achieved, bringing both the meal and the poem to an end. By the way, I don't eat dessert, nor do I approve of those who do.
THE FISH
As soon as the elderly waiter
placed before me the fish I had ordered,
it began to stare up at me
with its one flat, iridescent eye.
I feel sorry for you, it seemed to say,
eating alone in this awful restaurant
bathed in such unkindly light
and surrounded by these dreadful murals of Sicily.
And I feel sorry for you, too —
yanked from the sea and now lying dead
next to some boiled potatoes in Pittsburgh —
I said back to the fish as I raised my fork.
And thus my dinner in an unfamiliar city
with its rivers and lighted bridges
was graced not only with chilled wine
and lemon slices but with compassion and sorrow
even as the waiter removed my plate
with the head of the fish still staring
and the barrel vault of its delicate bones
terribly exposed, save for a shroud of parsley.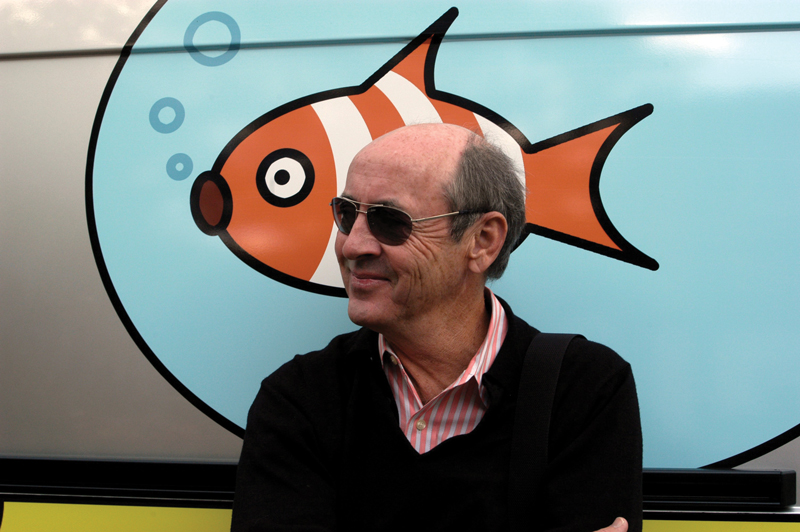 Billy Collins is a former two-term U.S. Poet Laureate (2002-03) and a member of the American Academy of Arts and Letters. "The Fish" originally appeared in Ballistics (Random House, 2007). Collins's most recent book is Musical Tables (Penguin Random House, 2022).