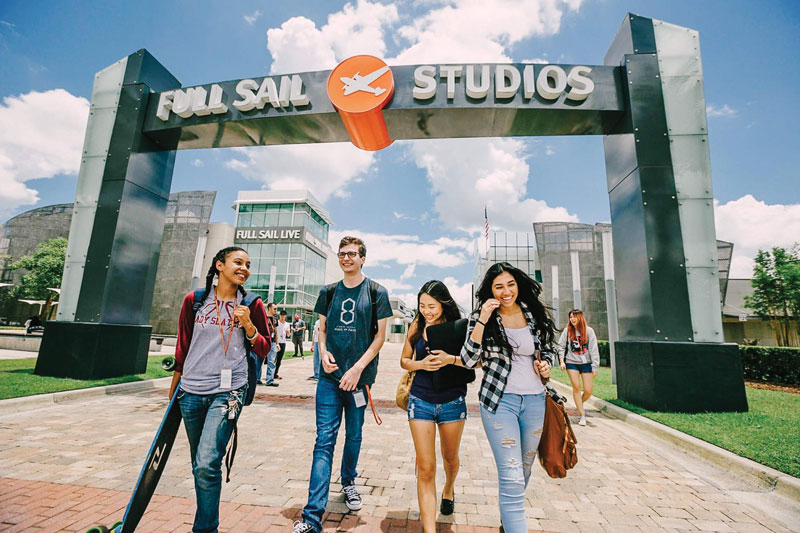 It was a big week for Full Sail University, a sprawling institution for higher learning that's focused on film, music, video games, computer animation, virtual reality, emerging technologies and nearly all things related to the creation and delivery of 21st-century entertainment.
Within seven days in March, the school — whose presence, along with Rollins College and a branch campus of Valencia College, further bolsters the intellectual panache of Winter Park — unveiled its $3 million virtual production studio and inducted six new members into the Full Sail Hall of Fame.
Center stage for both high-profile events was President Garry Jones, who has been connected with Full Sail since 1979, when it was founded in Dayton, Ohio, as a recording workshop that offered courses in audio engineering by Jon Phelps, a music producer and a contemporary Christian recording artist.
Phelps hired Esther McCoy (whom he later married) as his first employee. Jones, a recording engineer, was the second employee hired and remains the public face of the school, where the slogan is, "If you're serious about your dream, we'll take your dream seriously."
In 1980, Jones joined Phelps in Orlando to help grow the school in a more temperate climate with an international profile thanks to its major attractions. Full Sail Recording Workshop — which started with 13 students — set up shop at Bee Jay Studios before retrofitting warehouse space and relocating to Douglas Avenue in Altamonte Springs.
Renamed Full Sail Center for Recording Arts, in 1989 it leased space in a multibuilding office park at the corner of University Boulevard and State Road 436, where it eventually grew to occupy over 880,000 square feet across 210 acres. The sprawling complex was a far cry from the modest commercial studio on Lee Road.
In 1990, the school began offering specialized associate degrees. By 2008, Full Sail offered bachelor's and master's degrees and was classified as a university by the Florida Department of Education. That state-granted seal of approval prompted another name change — to, appropriately, Full Sail University — and enrollment further skyrocketed.
The boom was thanks in large part to kudos from such publications as Rolling Stone, which declared Full Sail one of the top five music schools in the country.
Previously, Electronic Gaming Monthly had named it one of the top five game design schools and Shift Magazine had named it one of the three best new media schools — alongside New York University and the Massachusetts Institute of Technology.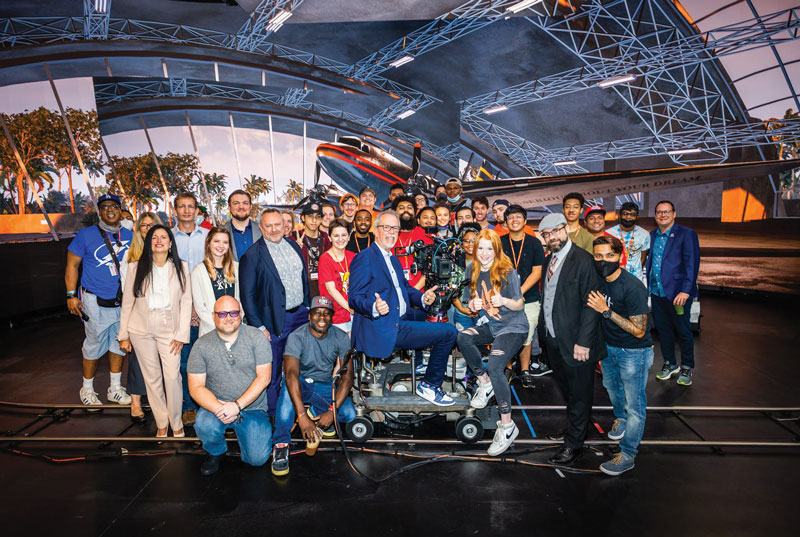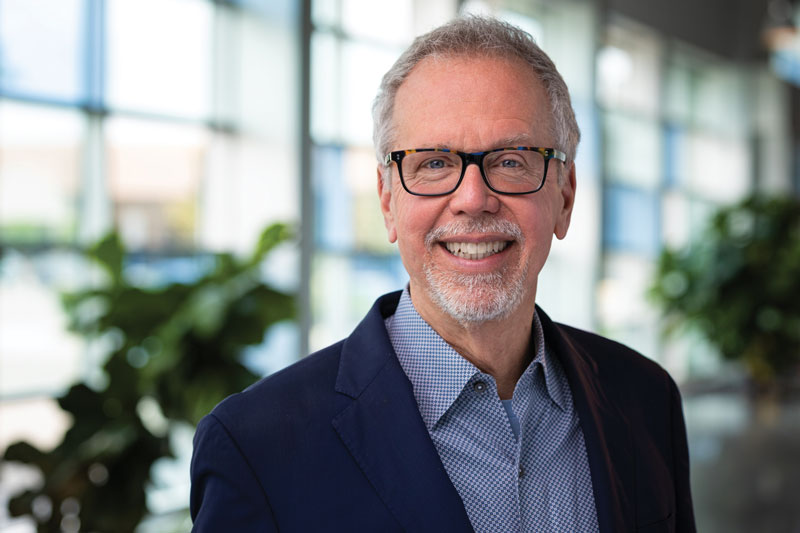 But Full Sail, which was adept at public relations and quick to promote its dynamic Central Florida location, also delivered the goods. Its ever-expanding offerings tracked rapid technological changes in the entertainment industry and produced students who were qualified for the highly specialized new jobs being created.
Yet, although the journey may have been full sailing, it wasn't always smooth sailing.
Full Sail's attorney, Ed Haddock, left his thriving law practice and joined as a partner in 1991. Almost immediately, he was confronted by a cash crunch exacerbated by the school's rapid expansion.
Although a frantic scramble to keep the doors open ensued, Haddock told a reporter from the Orlando Sentinel that creditors eventually got paid. The financial situation continued to stabilize as new marketing programs — including one that sent Full Sail executives on recruiting trips — began to show impressive results.
In 1992, Haddock's friend Bill Heavener, an entrepreneur with a background in banking and real estate, joined the team. Gator fans will know Heavener's name from the recently completed James W. "Bill" Heavener Football Training Center at the University of Florida.
Today, the trio of Phelps, Haddock and Heavener are co-CEOs and co-chairs of the board of directors. And these days, nobody appears too worried about meeting payroll.
The campus is bustling with 4,500-plus on-campus students (there are 17,000 others working toward online degrees) and buzzing with creative energy in classrooms and 111 studios and collaborative production spaces. Also on the property are state-of-the-art performance venues and even a Hollywood-style back lot.
Slim and energetic, Jones is — as his students describe him — joyful. At 68, he's part cheerleader, part pitchman, part preacher, part proselytizer and occasional comic relief.
"I pinch myself at least a couple of times a week as I walk around the campus," says Jones. "This is a dream come true for me."
"Studio V1: Virtual Production," as the new virtual reality facility is known, is important not only to Full Sail but to Winter Park and the region, says Jones, who adds: "There are already outside entities that are asking, 'What? You have a virtual production studio? Hey, can we talk to you?'"
Now, students in film can work with students in gaming, simulation and digital cinematography to produce products that take them beyond soundstages and greenscreens to — virtually — anywhere in their imaginations.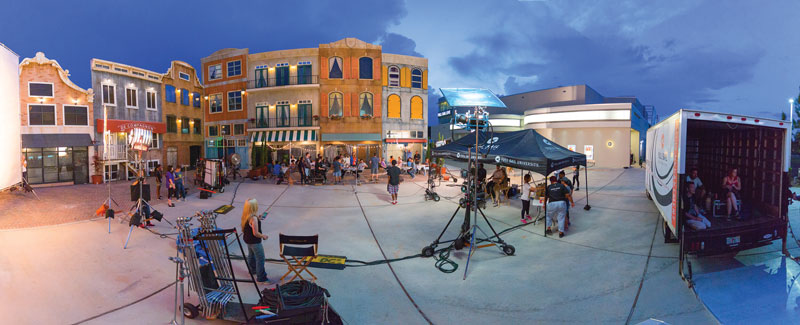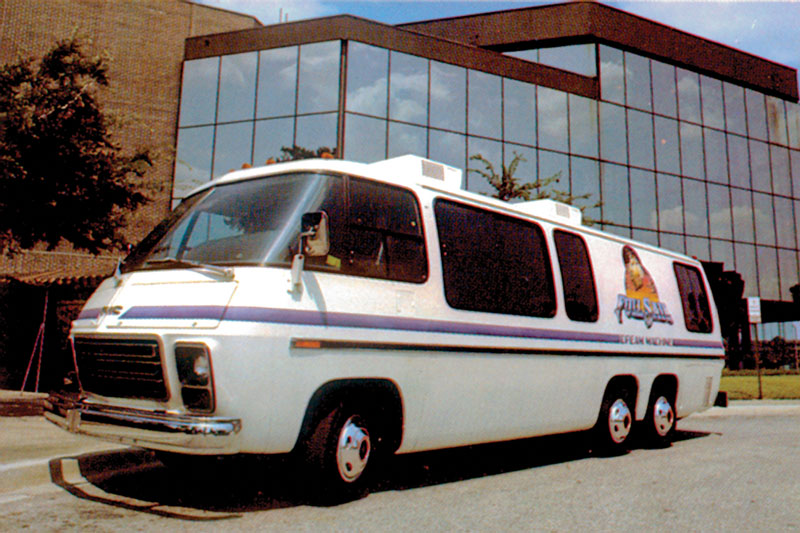 "It's a geek's dream on that stage," says Kyle Frazier, manager of Studio V1. "The computers, the cameras, the lights are all state of the art. This technology is so new, and everyone wants it — but there's no one trained on it yet."
The most recent expansion demonstrates, again, that Full Sail doesn't hesitate to spend whatever it takes to remain at the instructional vanguard. As a private, for-profit institution, the curriculum can adapt as rapidly as the real world dictates that it should — without the hindrance of bureaucratic wrangling.
"A state school has to work hard to get one new camera," says Stephen Beres, a Full Sail Hall of Fame member and now a senior vice president of Studio and Production Services at HBO. "Here it's always cutting edge. There are major studios that don't have a virtual production stage like we have now."
Full Sail clearly has a knack for identifying emerging trends in entertainment technology and developing applicable educational programs. Studio V1 follows the 2019 debut of a $6 million esports arena, now named The Full Sail University Orlando Health Fortress, built when intercollegiate video game competition began to surge.
Says Jones: "Full Sail's DNA is innovation. This new studio is yet another example of our commitment to stick to the front lines and make sure that when our graduates leave us, they're relevant today — and more importantly, tomorrow."
Not far from Studio V1, parked near a back lot of storefronts imitating a post-apocalyptic street, visitors to the on-campus ceremonies in March likely noticed a nostalgic homage to the origins of Full Sail. It was — in spirit, at least — the Dream Machine, a 1976 GMC motorcoach retrofitted as a rolling recording studio.
The original Dream Machine — unquestionably groovy and innovative for its time — was discarded years ago. But in 2019, a group of Full Sail alums, working secretly, found a motorhome of the correct vintage and re-created the vehicle, which looks like something straight out of a Scooby-Doo cartoon.
When the vehicle was unveiled at Hall of Fame Week, Jones says that he "wept like a baby." Although the Dream Machine itself now seems quaint, the work of making dreams come true remains front and center at Full Sail.
"Our mission today is the very same mission that we had for those first 13 students, and that's to honor and respect their dream of working in a field they're passionate about," adds Jones, whose wife, Isis, is chief information officer and executive director of education at the school.
Nowadays, Full Sail offers more than 100 degree-granting programs — including several master's degrees — in such general categories as art and design (including computer animation and digital arts), business (including digital marketing and entertainment) and film and television (including digital cinematography and film production).
There are also degrees related to video games (including design and development), media and communications (including new media journalism and public relations), sports (including marketing and sportscasting) and technology (including simulation and computer science). More recently, the school has added cybersecurity and artificial intelligence.
So, in a sense, the Dream Machine has kept chugging along for more than four decades — except the journey has taken Full Sail much farther than almost anyone could have imagined.
In fact, despite the school's reputation as an incubator for the next generation of tech-oriented creatives, many locals have only a vague notion of what strange new worlds are being explored in unassuming east Winter Park.
NO PLACE FOR GOOF-OFFS
Full Sail is a university without homecoming queens or summers off. There are no dorms, fraternities or sororities. No class president. No traditional student council, deans, midterms or finals. Nobody is a freshman, sophomore, junior or senior.
Although there are no athletic teams, there is an esports team — the Full Sail Armada — that competes against other colleges and has a heated rivalry in the annual "Battle of the Boulevard" against the nearby University of Central Florida's esports squad.
Every month there's a new class of students coming in and a graduating class going out. Students often take two classes at a time, both related to their field of study. They're intense experiences that require about 35 hours a week of classroom time.
But with an accelerated schedule, on-campus bachelor's degrees can take just 20 months and online bachelor's degrees can take just 29 months. Certificate programs take seven months on-campus and four to seven months online.
Admission requirements include a successful interview and a passion for working in entertainment media or emerging technologies (as well as some degree-specific requirements, such as advanced mathematics skills for computer science and tech-heavy programs). Otherwise, students just need a high school degree or a G.E.D. — and, of course, the ability to pay.
Full Sail isn't inexpensive, but compared to other four-year institutions the total tuition cost of a bachelor's degree falls in the middle of the pack.
It's $89,000 for a bachelor's degree in computer animation; $88,000 for degrees in film, gaming arts and design, computer science, graphic design, simulation and visualization; $86,000 for music production and recording arts; and $68,000 for sports broadcasting.
For certificate programs, it's $10,500 for 3D arts, game design and sportscasting; and for graduate programs it's $36,000 to $38,000 for entertainment business, film production, game design and sports management.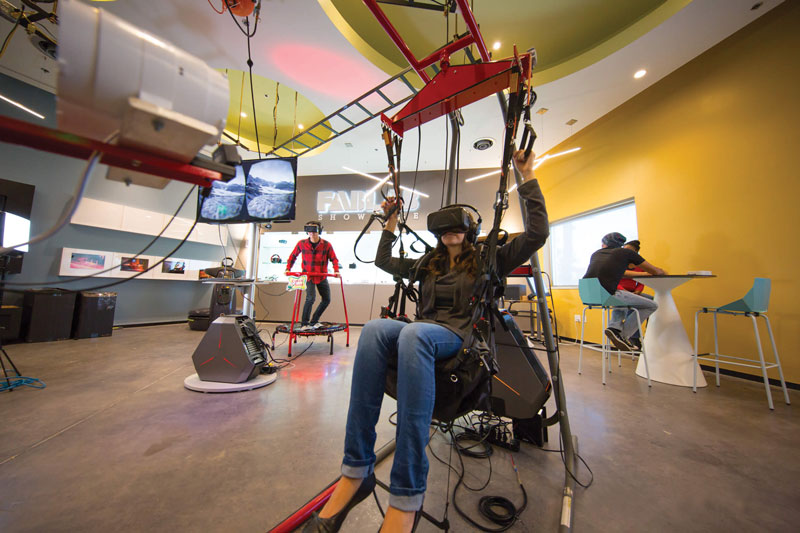 And there are plenty of deliverables in addition to expert instruction. As part of their tuition, students receive required books, a laptop, software and all the requisite technology and supplies for their individual fields of study. Sportscasting students, for example, get their own cameras, tripods, lighting and microphones — tools of the trade they'll need after graduation.
As a bonus, graduates can take advantage of lifetime career development assistance and can audit classes for free. Many of the school's alums — even those with established careers — maintain their competitive edge by sitting in on sessions to learn about what's new within their specialties.
Ninety percent of Full Sail students receive scholarships ranging from $1,000 to $41,000, according to the school, which also offers full-ride Emerging Technology and Women in Technology scholarships. High school G.P.A. and SAT scores may be used when financial awards are considered.
But students are discouraged from holding jobs while attending school — and those who try to work elsewhere have a more difficult time. Full Sail, they're advised, is like a full-time job where hours vary, just as they do in the entertainment industry. Consequently, students might be in class for six to eight hours and then a lab until the wee hours.
Still, Jones says, the reality — especially these days — is that many students must hold down outside jobs to make ends meet.
"What I tell students is that they'll get more out of the experience the more time they're on campus or engaged online," he says. "But we've had thousands of successful students who work evenings and weekends out of necessity. That doesn't make it impossible to do well here."
Michelle Sabolchick Pettinato, 53, who graduated with a recording arts degree in 1989, agrees that one way or another, students need to get acclimated to irregular and sometimes extreme hours if they're serious about working in the entertainment industry: "This business is very much not 9 to 5. Musicians don't like to get up early."
Sabolchick Pettinato, who was a full-time student, ought to know. For the past three decades, she has been a live-sound engineer for touring bands beginning with the Spin Doctors in 1992 and continuing today with Elvis Costello. She was inducted into the school's Hall of Fame in 2015.
Likewise, Full Sail shouldn't be the school of choice for those who like to party hearty and are cavalier about class attendance. "There's a lot of work you have to do, a lot of projects," adds Joseph Wolf, 28, a simulation and visualization student from Indiana. "It requires a lot of discipline."
The campus itself is walled in by fast-food franchises, bars, restaurants, automobile dealerships and strip malls. The buildings are uniformly two stories, sleek and heavy on reflective glass.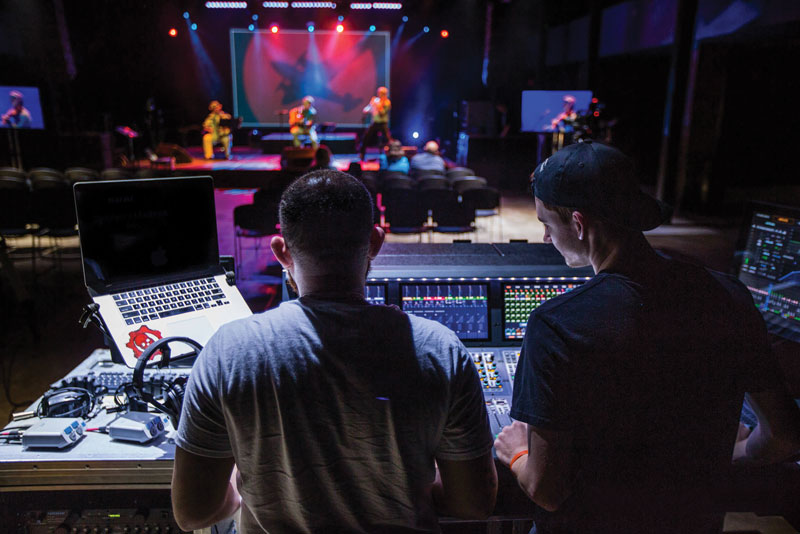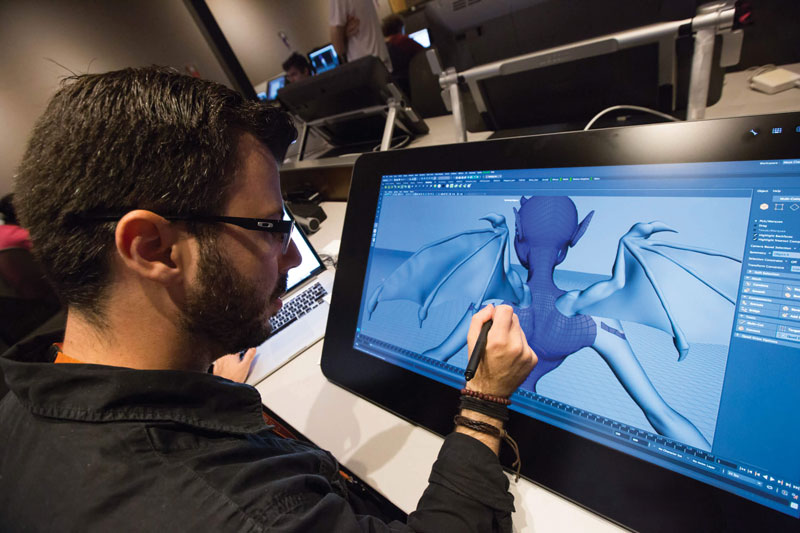 Students, about two thirds of whom are twentysomething males from out of state, tend toward quirky attire. But they exude a seriousness of purpose that's less evident at most traditional colleges.
Full Sail, in fact, looks and feels more like a high-tech workplace than a college campus where young people idle around a student union or toss a frisbee across a picturesque greenspace. Hallways are lined with framed movie posters, album covers, shadow boxes of student work and round, portal-style windows mimicking the windows of a Douglas DC-3 airplane.
That image of an iconic prop-driven airliner silhouetted against a full moon is Full Sail's logo. Mastering entertainment technology is, according to the school's website, "like being in the cockpit of a revolutionary flying machine" and learning skills required to pilot it successfully.
What passes for homecoming at Full Sail is the annual Hall of Fame week, when alumni gather to reconnect and applaud the latest inductees. Started in 2009, the hall now includes 72 members from among the 84,000-plus students who've graduated over the past 43 years.
Former Full Sailors have received significant credits — and a slew of major awards — for work on movies, television, video games and music recordings. Inductees include recording studio engineers, video game designers, computer animators, graphic artists and entertainment industry executives.
Qualifications for Hall of Famers include working in their field of study for at least 10 years, attaining some measure of success and being available to give back to the school through lectures, mentoring and teaching.
"We don't ask our alumni for money at Full Sail. What we do ask for is their hearts and their time," says Sherri Tantleff, director of alumni relations. "Sometimes it's just a pep talk and sometimes it's an honest talk about readjusting how you're approaching this."
Many Full Sail graduates can offer more than just advice. On occasion, it's a job. Kyle Crowder, 25, a 2017 graduate and now a television assistant director, frequently audits classes. While he's on campus, he takes note of students who seem to possess the drive, desire and talent to be successful in a highly competitive industry.
When a job becomes available, whether it's gig work for a day or six months, he'll reach out to students and recent graduates. "I hire about 25 students a year," says Crowder. "I help people get their start. If we make a connection, I'll get you on a set."
INVESTING IN SUCCESS
Except for the Dan Patrick School of Sportscasting, which produces on-air talent, Full Sail's degree programs are concentrated in the behind-the-scenes trades of the entertainment industry: the names you see on the credits that scroll by at the end of a movie or television show or read on album liner notes.
In many ways, Full Sail — which routinely appears on prestigious ranked lists of top institutions in its various specialties — is a high-end trade school. Students, though, don't have a problem with the description even if it makes school officials wince a little.
Caleb Voyles graduated from a film school with a head full of theory and concepts and a degree that seemed prestigious but didn't get him a job in the movie business. He expects a different outcome from Full Sail.
"It's very much a trade school," says Voyles, 27, who's going for his master's degree in film production. "It's more focused on the blue-collar aspects of film and the nuts and bolts of how you do the job."
That's why Full Sail appeals to students who don't view their freshman year as primarily an interlude for self-discovery. According to Jones, most had a career path in mind since they were teenagers or even younger: "They heard music on the radio, they saw a movie, they played a game. Something spoke to them inside that said, 'This is what I want to do.'"
Nacip Fayad, a 23-year-old student from Atlanta, fits the profile — although he did change direction several times. "My main goal when I came here was to be a musician, to make my own music and produce it," Fayad says. "It's something I've been into since sixth grade."
But then, just like a typical four-year college student, he switched gears. "Before I graduated, I fell in love with the engineering part of it: recording bands, recording artists," he adds. "So, I went into the recording-arts degree."
Still, Fayad's evolution continued. After graduation, he decided that what he really wanted was a master's degree in esports. "That's something I was more passionate about," he says. "My mom said esports wasn't a thing. But now that it's growing rapidly, I can do production and I can do the business side of esports organizations."
For his degrees from Full Sail, Fayad paid $112,000 in tuition, $32,000 of which was covered by scholarships. Since the college has no dorms, he also paid for off-campus housing.
Students like Fayad concede that their educations are costly — but believe that the marketable skills they learn using leading-edge technology make it a sound investment.
Tuition for Michelle Sabolchick Pettinato back in the 1980s was a comparatively modest $17,000. She paid for it then, as many do now, with student loans. What appealed to her at age 20 was the school's concentration on exactly what she wanted to study and nothing that she wasn't interested in. "I thought it was a great way to learn," she says.
Sabolchick Pettinato doesn't quibble over the fact that Full Sail is expensive — but adds that, as is often the case, you get what you pay for. "I wouldn't have had a successful 30-year career without the education I received and the contacts I made," she says. "It's worth it."
TOWN AND (HIGH-TECH) GOWN
Although Full Sail does have a Winter Park address, it's located in the 32792 zip code, just outside the city limits — which end on the other side of State Road 436. But even if it sits outside the city's municipal boundaries, Full Sail considers itself to be a Winter Park institution.
"My perception of Winter Park is that they really appreciate Full Sail as a community leader," Jones says. "I think the city really enjoys having us here because we're another great institution like Rollins, like UCF, like Valencia."
At first blush, Rollins — with its posh Mediterranean-style campus and liberal arts ethos and curriculum — seems more synergistic with a place dubbed the City of Culture and Heritage. But Full Sail, while catering to a quite different niche, takes every opportunity to demonstrate its unique value to the community.
In addition to advising the city on web and film projects — including the acoustics and other technical aspects of the city's Library & Events Center — Full Sail has forged numerous partnerships with Rollins.
One of the most visible is the staging of an annual holiday musical extravaganza called "Songs of the Season," held at the Dr. Phillips Center for the Performing Arts. Rollins provides the singers and players while Full Sail provides the technical support equipment and the personnel to operate it.
In addition, students from the Rollins Department of Music have partnered with audio students from Full Sail to record classical ensemble tracks. And Full Sail's sportscasting students provide play-by-play and sideline reporting for sporting events hosted by the Tars, who compete in NCAA Division II.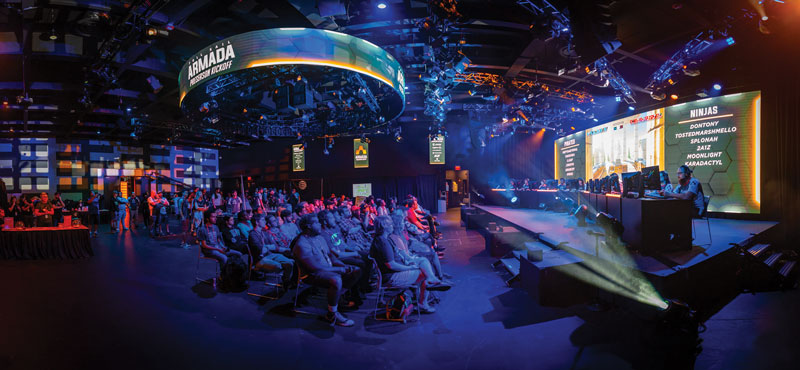 "This kind of partnership speaks precisely to our mission, and it allows both schools to provide a complete experience for their students, as it fosters an environment where students can learn from one another," says Grant Cornwell, president of Rollins.
Conversely, Winter Park gives Full Sail a high-end address — no offense to Dayton — known for upscale neighborhoods, a classy business district and extraordinary cultural amenities. The school's top administrators — Phelps, Haddock, Heavener and Jones — live in Winter Park along with members of the faculty.
"What Full Sail gets from Winter Park is that it's a lovely place to live with a great quality of life," says Jones. "It gives students who may not have known anything about the city before they came here a sweet, hometown feel where they can become immersed for as long as they're in school and remain in the area."
And just as Full Sail is there for Winter Park community events — the school even has a float in Ye Olde Hometown Christmas Parade, sponsored by the Winter Park Chamber of Commerce — Mayor Phil Anderson is there for the debut of Studio V1 and the 2022 Hall of Fame induction.
For the gala event, the stage at Full Sail Live, the school's flagship venue, is set with a black lacquered piano, a couch, an easy chair and a podium center stage. Rows and rows of chairs are filled with students, faculty and family members. Fog machines and giant screens add to the glitz.
As he did at the Studio VI ribbon cutting ceremony a few days before, Anderson addresses the crowd: "I'm over in Winter Park protecting the last century," he says. "You're here bringing in the next century." He then proclaims March 10, 2022, Full Sail Hall of Fame Day.
The evening begins with a sight gag: Jones onscreen pretending to be home in the belief that the induction ceremony is being held over Zoom. Informed that he's mistaken — it's happening right now, live on stage — he emerges from the wings dressed in a suit, tie-less and wearing an untucked dress shirt. On his feet are bunny slippers.
"Oh boy. Wow. You're here. This is awesome," Jones tells the 400 in attendance. "I see jealousy all over your faces for my shoes. Don't you wish you were this comfortable?"
From comic relief to master of ceremonies, Jones works the audience just as he has throughout the week's glitzy events. Then, adopting a serious tone, he delves into the theme of this year's induction: time.
"So many things in this world are timely, right? Other things in this world are timeless and don't change, like the love of God, who never changes," he says, moving easily around the stage. "That's the one thing that's been a constant in my life — the simple love of God."
Jones seamlessly shifts from preacher to cheerleader: "Here's something else that's timeless — the passions and dreams of our graduates and our students. They scratch and save and claw and find ways to Full Sail because of their passion to do something of their choosing."
Warming to the subject, he points out that all Hall of Fame inductees have had success in their careers. Regardless of achievement and acclaim, however, each member is expected to pay it forward by helping current students navigate their journeys.
Jones, a native Virginian who in the 1970s was a record producer and a touring musician, earned a degree in psychology from Virginia Tech. In addition to the school and its students, his primary passions are nature and the protection of ecosystems through sustainability initiatives.
He's past chair of the Florida Chapter of The Nature Conservancy, which partnered with Full Sail to help create The Monarch Initiative, a program to educate the public about the importance of pollinators such as the monarch butterfly. Transfer of pollen must occur for plants to become fertilized and produce fruits, seeds and young offspring.
In a cosmic sort of way, it's an apt cause for Jones, who, through the sheer force of his personality spreads inspiration and motivation to those who've invested time and treasure to pursue their dreams.
And as for the cheerleader descriptor, Jones — who says his greatest reward is when students come to think of him as a friend — doesn't offer an argument. But it's more important, he says, to offer Full Sailors something worth cheering for.
"I think students know that I genuinely care for them and their wellbeing," he says. "The school exists to deliver the skills that students will need when they graduate. But the culture of encouragement is pervasive at Full Sail."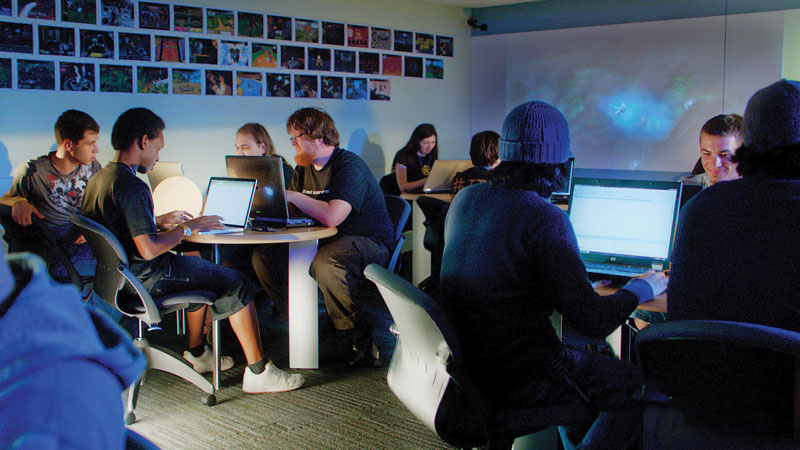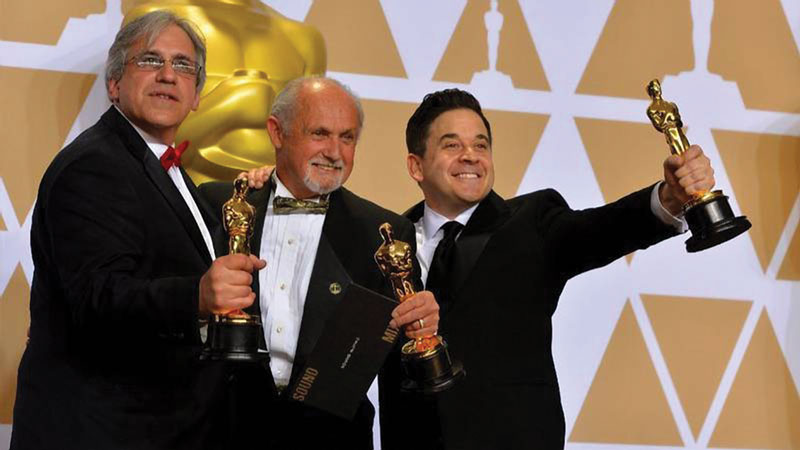 EXPLODING WITH CREATIVITY
Meanwhile, the work goes on. And Pat Starace is positively giddy. He's in the SIM lab — simulation and visualization — where students assemble the insides of airplane cockpits and space shuttles that simulate movement — up, down, left, right.
One of their first assignments was to build a miniature robotic motion platform that replicates real-world movements on a greenscreen, which may appear as outer space, an airplane runway or even a racetrack.
"Nobody in the world — the universe! — is doing what we're doing here," exclaims Starace, 64, course director for the school's simulation and visualization degree program. "When students are engaged, I see them explode with creativity."
Starace has been teaching at Full Sail for seven years. But before that, he spent more than 35 years as an artist, advertising animator and prop builder. One of his claims to fame: He was on the team that created the enduring ticking stopwatch for 60 Minutes.
What has Starace so excited is the full-scale Formula One race car replica that his students have built using 3D laser printers. The project, which is currently in development, looked good on the floor and will look even better on students' resumés.
At Full Sail, the emphasis is on experience. Educators teaching computer animation were animators. Educators teaching music recording were musicians. Educators teaching game design were game designers. For example, the late Dave Arenson, co-creator of Dungeons & Dragons, taught game design at the school. Following Arenson's death in 2009, the gaming program was named BlackMoor Studios, an homage to the fantasy world created by Arenson and later incorporated into the iconic role-playing game. Not surprisingly, then, courses are rigorous and fast paced.
"You don't just get a grade and that's the end of it," says Miles Church, 29, a video game design student. "It's treated like you're at a company or a studio. They want you to adapt. It's why the classes might be eight hours long. They want to mentally prepare you for the work."
Adds Justin Rathbun, who has worked on Broadway as lead sound engineer for Hamilton and was a 2022 Hall of Fame inductee: "You're given the keys to your career, but only the keys. You're the one driving the bus. You need to earn the respect of your professor. It isn't given."
Success in the real world, however, can be elusive despite the quality of the training. Full Sail, though, can point to many students who have not only built careers but achieved recognition for excellence. At the 2022 Grammys, for example, 46 graduates were credited on 60 recordings that were nominated for awards.
And at the 2022 Oscars, 119 graduates were credited on 29 films that were nominated for awards. (Four alumni worked on CODA, which won Best Picture.) A 1993 graduate, Gary A. Rizzo, has been nominated for five Oscars, winning two — including a 2018 nod for Best Achievement in Sound Mixing for Dunkirk. Rizzo gave Full Sail a shoutout from the podium when picking up his statuette.
Full Sail graduates have also been credited for a slew of Emmys — four received individual Emmys in 2021 — as well as Golden Globes and Game Awards. In addition, graduates have worked in concert production for the world's top-grossing tours during 19 of the past 23 years — including excursions by Pink, Ed Sheeran, U2, Bruce Springsteen and Taylor Swift.
According to ACCSC (Accrediting Commission of Career Schools and Colleges), an accrediting agency for private post-secondary educational institutions, Full Sail's five-year, on-campus graduation rate is 75 percent for students seeking bachelor's degrees. About 61 percent have found employment within their fields of study, according to the most recent ACCSC analysis of the school's performance.
Jones, in his monthly addresses to incoming classes, emphasizes that no school can guarantee a job — it can only prepare you for one. "It's you who gets the job," he tells newcomers.
Still, they won't be alone. They'll be able to rely on a caring support system as well as the joyful man behind the podium, who leavens doses of realism with equal doses of optimism and states — by all accounts sincerely — that what happens to each student truly matters to him.
"Every time I'm reminded of that very first class," Jones adds. "I look at those faces and see excited anticipation. They can't wait to get started."