To paraphrase Mister Rogers: "Won't you be our friend?" Actually, that should be "Friend" with a capital F, since it's now an official designation for readers who join a new program called "Friends of Winter Park Magazine." Here's how the idea came about:
Several years ago, when visiting homes in Winter Park for various gatherings, I began to notice that collections of Winter Park Magazine were being displayed not only on coffee tables but saved in bookshelves. I hadn't seen that since my grandmother collected every issue of National Geographic a generation ago.
I came to realize that many of our readers think of Winter Park Magazine as indispensable. It's carefully read and frequently shared — but not discarded. I also increasingly received calls from readers who just wanted to say "thank you" for providing a publication that truly captures the spirit and the vibe of this one-of-a-kind city.
"This magazine has changed our lives here," one prominent local businessperson told me. "We've always been proud of Winter Park. But now, when we're asked why, we can just show any issue of Winter Park Magazine and there's the evidence."
Great stuff! In addition, readers routinely offer suggestions for content. (Did you know most of our stories are initiated that way?) Other readers — more than a few, in fact — ask how they can more tangibly support what we do beyond just the compliments (which are much appreciated, by the way).
So, we've implemented an exciting way that you can bolster award-winning, grassroots publishing locally through an annual gift in any amount you choose — with some terrific perks just for members.
There are three levels of participation: "Publisher's Circle," Editor's Desk" and "Reporter's Roundtable." Select one and enjoy not only the benefits of continuing to receive Winter Park Magazine but "extras" that are just for you!
By logging on and signing up, you'll enjoy every-
thing from attendance at Friends-only special events, to valuable offers from our advertisers, to complimentary gift subscriptions for friends and family. You'll even get a fun and funky Winter Park Magazine tote bag!
We're extremely thankful to you for reading what we believe is a beautifully designed and smartly written tribute to Winter Park — unquestionably the coolest city in Florida. Now you can help to support the cause in a more formalized way.
This is a fact: No other U.S. city the size of Winter Park has a magazine like this one. And we look forward to publishing it to for many years to come — with your help, encouragement and participation.
So, will you do me a personal favor? Type the link in the adjacent blue box into your search engine, or point your smartphone camera at the QR code. You'll be directed to a Friends of Winter Park Magazine page that will allow you to join the club online — no muss, no fuss — and to learn about its benefits.
Thanks in advance for your readership, your good wishes and your membership — and thanks for everything you've done for us so far.
Click on the link below or point your smart devise at the QR code to join Friends of Winter Park Magazine.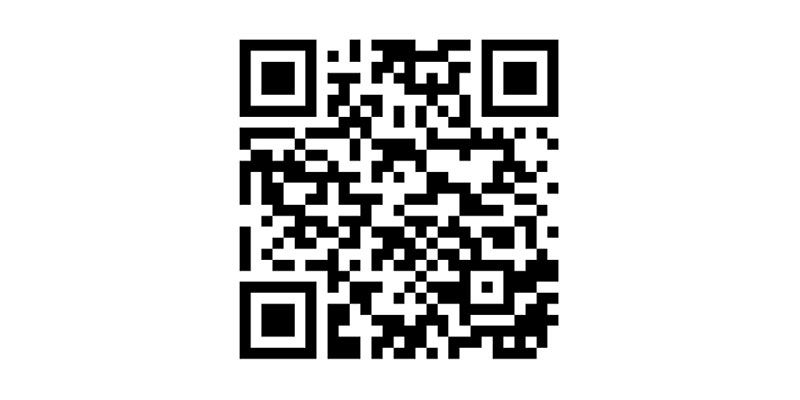 ---
Correction
HARRY AND HAMILTON: HERE'S WHAT REALLY HAPPENED
In the Spring issue of Winter Park Magazine, a story about former Rollins College President Hamilton Holt's lifelong quest for world peace ("Holt's Elusive Dream") conflated the dates of several events involving the college, Holt and U.S. President Harry Truman. The story said that Truman visited the campus in 1946 to receive an LHD (an honorary Doctor of Humane Letters) in ceremonies at Knowles Memorial Chapel and listened as Holt delivered a pointed "Open Sermon" on disarmament and world government. In fact, Truman was scheduled to visit the campus on February 11, 1946, but abruptly canceled the trip two days earlier because of an ongoing steel industry strike. (Actress Greer Garson received an honorary degree that day instead.) Holt delivered his Open Sermon, in which he directly addressed Truman, on May 2, 1948, without Truman present. On March 8, 1949, Truman did come to Rollins during a Florida vacation and received his belated honorary degree. During the event, he graciously congratulated Holt, who was to retire that year, for his many accomplishments. Since many readers use Winter Park Magazine's local history stories as a reference, we are usually scrupulous about the details. We apologize for this error.