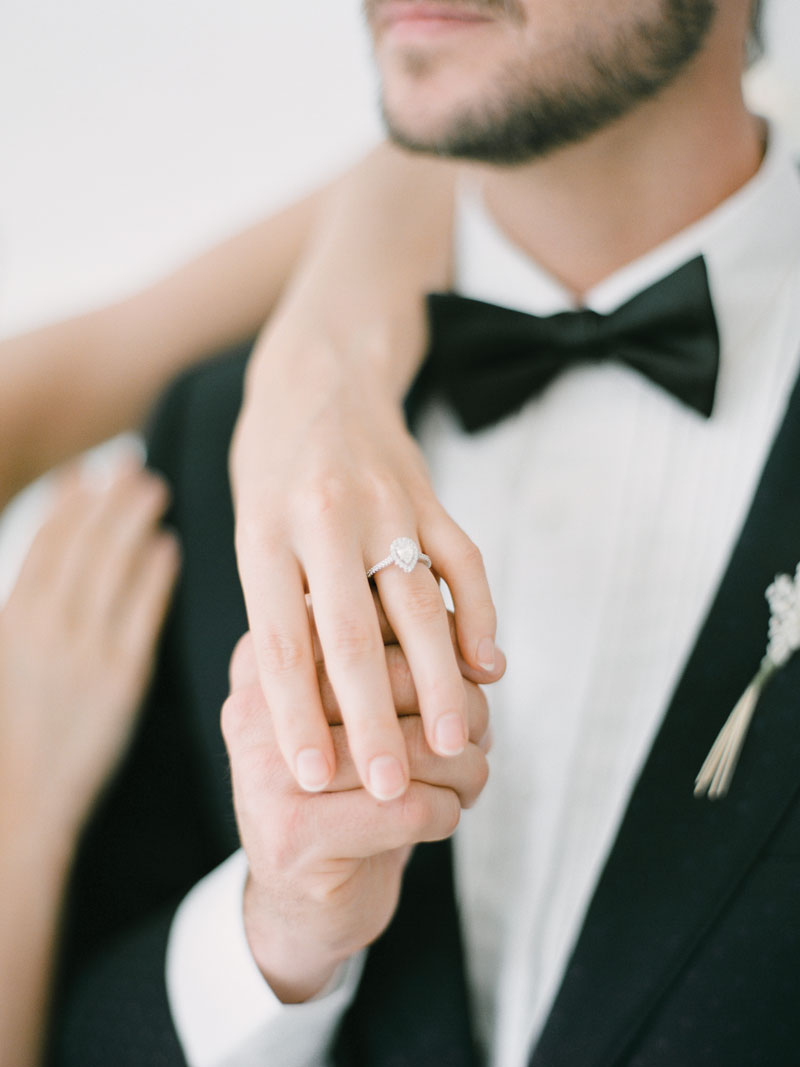 Its cultural vibe and historic charm have always defined Winter Park. But if you're getting married here, you've already noticed something else: The city is a very, very romantic place, with its graceful homes, granddaddy oaks, shimmering lakes and quaint (if bumpy) brick streets.
Couples expecting to tie the proverbial knot here will find an array of indoor and outdoor venues that stay busy virtually year-round hosting weddings and receptions. But this year could be perhaps the busiest yet. Many of those who postponed their nuptials due to COVID-19 (or settled for a small, informal ceremony with the intention of throwing a post-pandemic blowout) are suddenly flooding the market.
It has always been the case that memorable (in a good way) weddings don't just happen — they must be planned. Now, though, planning and making arrangements even further in advance is mandatory for the sort of elaborate weddings that tend to take place in Winter Park.
Some couples — as many as one-third, according to some estimates — choose to hire a wedding planner. A planner can be a day-of coordinator or a full-service field general who shepherds the process from conception to completion. Other couples — those with plenty of time on their hands or those whose ceremonies will be intimate and uncomplicated — chose a do-it-yourself approach.
Whatever your personal level of involvement, following a timeline or checklist can help smooth the often-fraught journey to what ought to be a joyous and hassle-free day.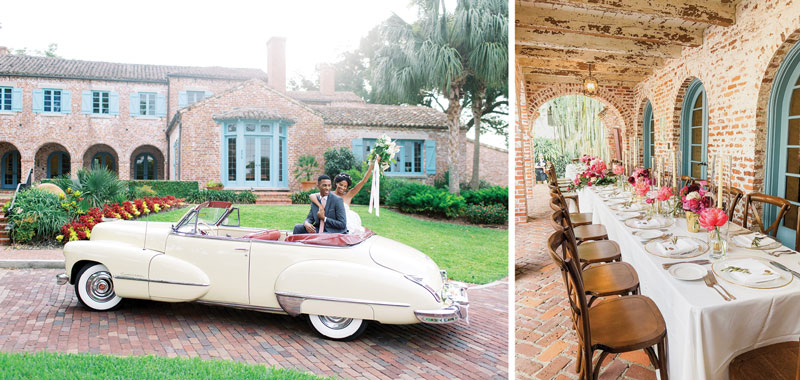 Find a Venue? Book It
A good time to begin planning is 18 months before your wedding day. And the first decision to make is how many guests you want to invite. The size of the guest list will determine your budget — or how much money you'll spend per head.
At this point you might decide to invite fewer guests or add some more. Then there's the question of who'll foot the bill: parents, couples or both? This is no insignificant question, as the average wedding cost $28,000 in 2021, according to The Knot Real Weddings Survey — up from $19,000 in 2020. Of course, 2020 was the height of the pandemic, when ceremonies were simplified.
According to traditional wedding etiquette, a bride's family pays for the wedding ceremony and reception, while a groom's family covers the cost of the rehearsal dinner and honeymoon.
A same-sex couple can follow this breakdown, designating one family to pay for each set of expenses. But more mature couples, especially those who've lived on their own for any significant amount of time, might (and perhaps should) foot the bill themselves if they're able.
The next step is to find your dream venue and make sure it's available on the day you'll need it. The venue determines not only how many guests you can accommodate, but the setting for your photos. Its unique ambiance may also suggest themes for the ceremony.
Does your style lean toward black-tie elegance in a formal setting? Or would you feel more comfortable in a casual venue, maybe even staging a rustic farm wedding?
Venues often get booked well over a year in advance. So if you find that the venue you want is available on the date you selected, it's best to go ahead and book it. Remember: In some cases, the venue may end up being your biggest expense.
If you plan to get married in a church or to have a civil ceremony at the courthouse, now is the time to check availability and any requirements you'll need to meet. (As of now, historic First Congregational Church of Winter Park is the only church in the city that unconditionally performs same-sex marriages.)
Once the venue is secured, you can now comfortably move forward with your wedding planning.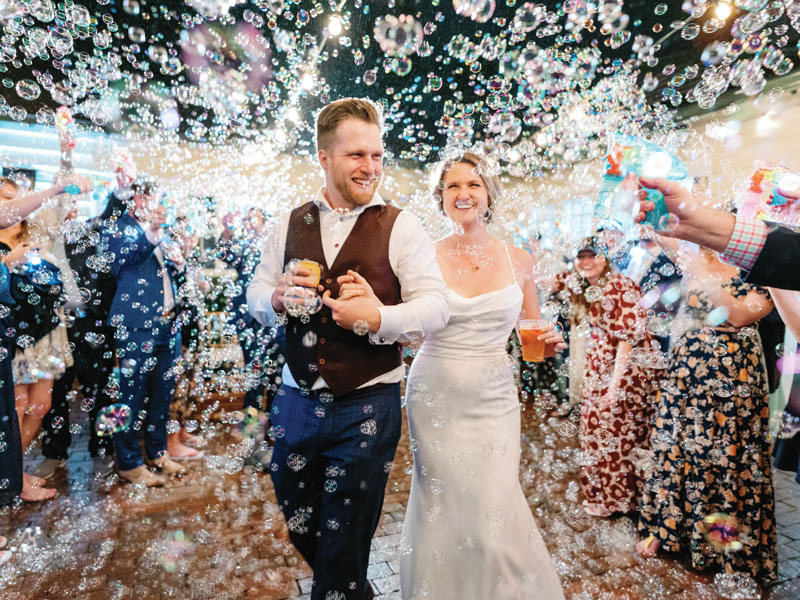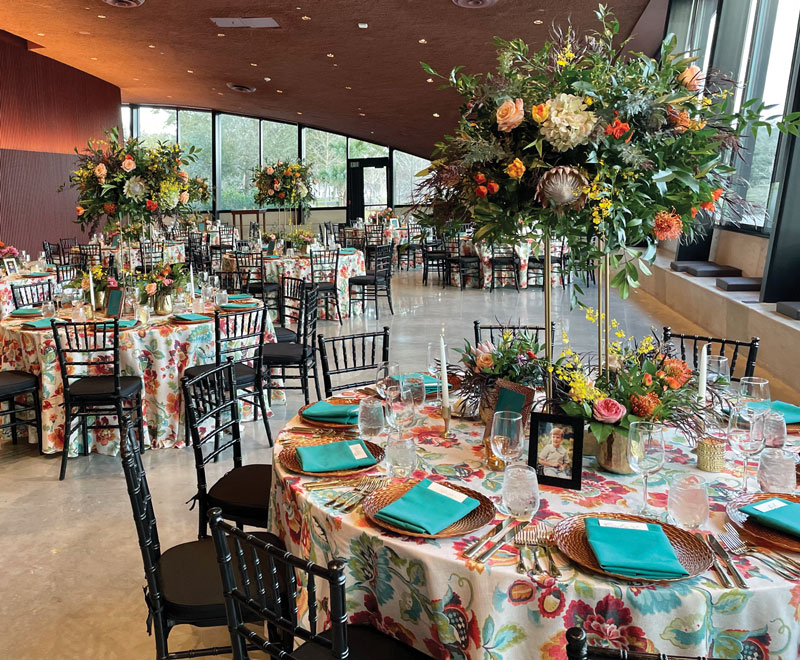 How Planners Can Help
Lisa Lyons, owner of Lisa Lyons Events & Etiquette in Winter Park, has been in business for 19 years. She believes that if you book six to 12 months in advance, a good wedding planner ought to be available. But these are not normal times.
"Now that we're coming out of COVID, what we've been hearing is that 2022 and 2023 are going to boast the most weddings since 1984," Lyons notes. "That makes it extremely competitive for us. So we're looking at 12 or even 14 months. There are only so many Saturdays, and so many venues."
Because of Florida's temperate climate, she adds, March through April and October through December are busiest, particularly for outdoor ceremonies.
For each of her clients, Lyons creates a web portal so they'll know exactly what's happening every step of the way. This digital component is handy for couples who have successful careers and busy lives, because they can log on any time.
Lyons has worked with several venues in Winter Park. She speaks highly of the Alfond Inn — a beautiful, art-filled boutique hotel where the hospitality services are outstanding. She's also excited about the new Winter Park Library and Events Center, which has a large ballroom and rooftop terrace.
Lora Wardman of Lora Wardman Events in Orlando has been in the wedding planning business for 30 years. When it comes to hiring a planner, her advice is straightforward:
"The sooner the better," she says. "Once you get engaged is best because of the number of weddings and venues available. Try not to set a date until you find the perfect venue for you."
Wardman's team walks through the venue with the couple to discuss everything from lighting, tables, chairs, tabletop design and floral suggestions.
"The details matter," says Wardman. "We can save you money in the end knowing who to call, who has the best products and what things you don't need to spend a fortune on."
Speaking of fortunes, planners can also help set realistic budgets. As anyone who has tried to plan a wedding without professional assistance can tell you, costs can easily soar far beyond expectations.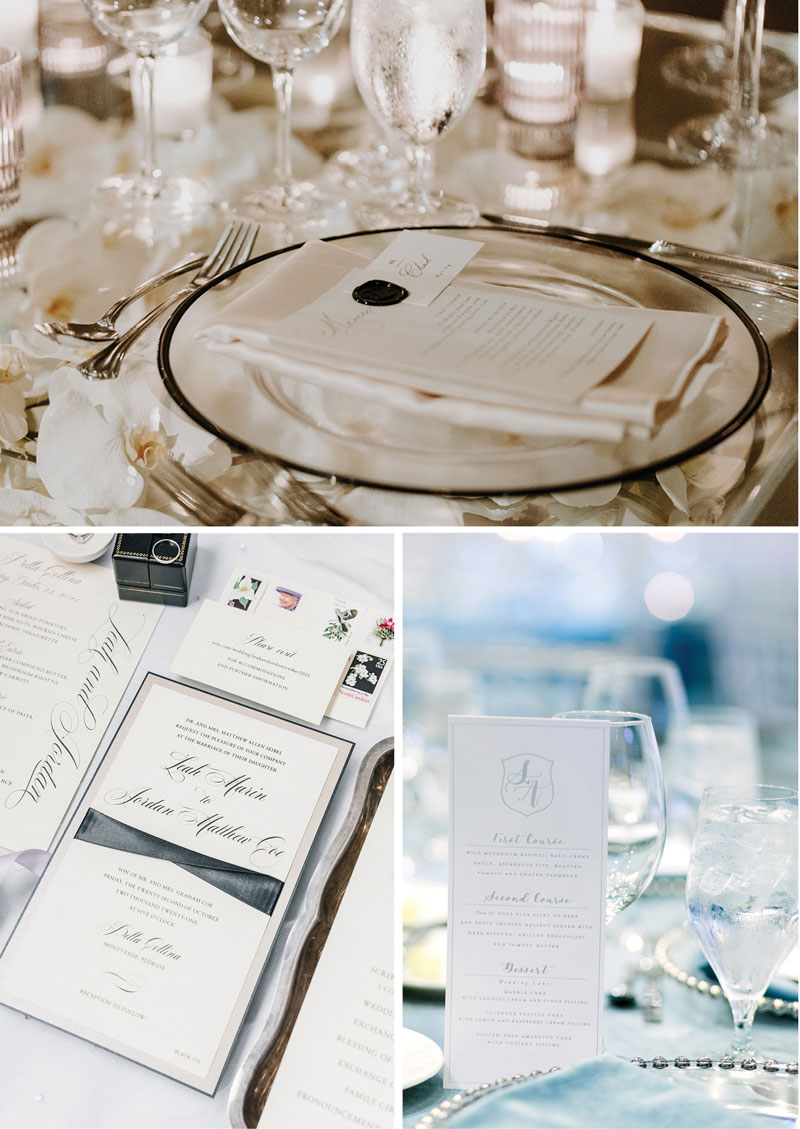 Vendors and Themes
When hiring vendors, keep in mind that there are some who can service only one event at a time. Even the best DJ, for example, can't be two places at once. So it's doubly important to book solo practitioners far in advance.
Other vendors — such as bakers, florists or caterers — have large staffs and can handle more than one client on the same day. But that doesn't mean that their capacity is unlimited. Only early booking will ensure that the vendor you want will be available.
At least 12 to 16 months before your wedding day, you should select a theme. This decision will influence your choice of flowers, style of photographer/videographer and even the type of music you'll want. If the venue doesn't provide food service, then you'll also have to hire a caterer.
Designer Lori Strickland, with Arthur's Creative Events & Catering in Altamonte Springs, says that the wedding's theme can inform the food offerings. She also points out that some venues have certain restrictions or logistical challenges that a caterer needs to know ahead of time.
"You should provide your guest count as soon as possible," Strickland says. "It doesn't have to be locked in yet, but a rough number helps determine menu style and the number of service staff needed."
Strickland suggests scheduling an initial meeting eight to 12 months in advance. That gives the caterer time to get acquainted with your vision, arrange a tasting and create a menu.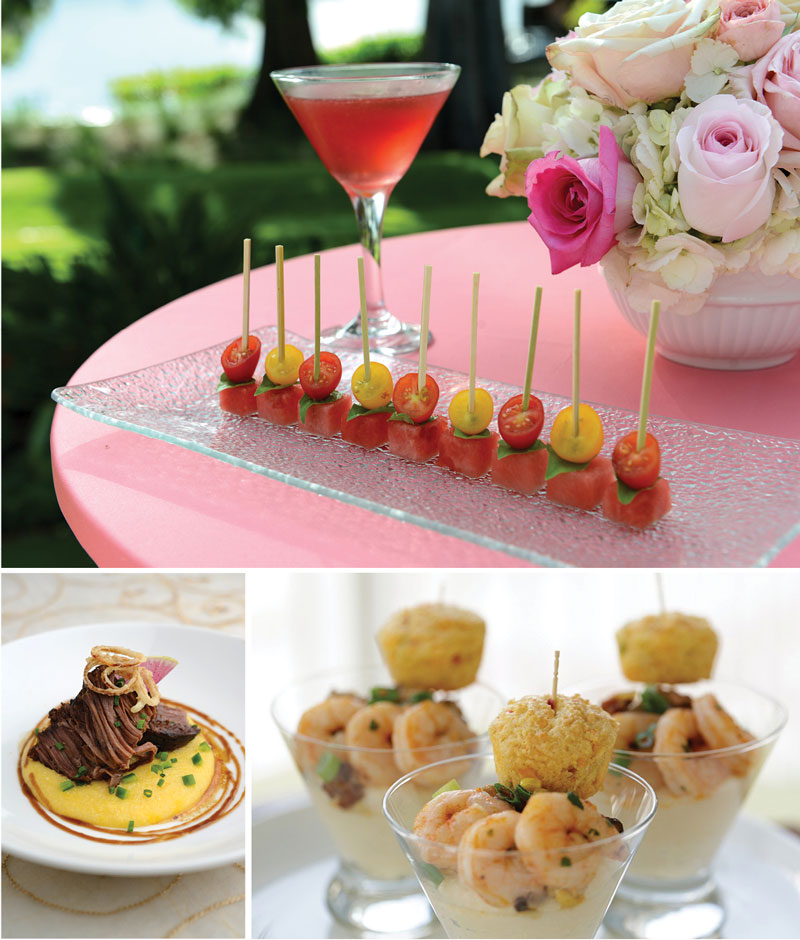 Few vendors are more significant than photographers, whose work will define the ceremony for generations to come. A good wedding photographer will be intimately familiar with the most popular venues and will know, for example, what sort of lighting setup is needed for each.
"Since photographers can usually book only one client a day, and many of us will likely only take one wedding for an entire weekend, you'll want to book as soon as possible," says Kristen Weaver, owner of Kristen Weaver Photography. "Some will only book 12 months out, while others may open their calendar for a longer period."
Once you've set the date, Weaver — who opened her Oviedo-based business in 2009 — suggests that you determine your top three choices and make certain right away that one of them will be available.
If you've already booked a venue, she says, the photographer can put together a tentative timeline and decide how many hours will be needed — including travel time between locations, such as a church to a reception hall.
KWP offers two photographers for eight hours. It costs more to book Weaver herself as part of the team. "Couples who may not be able to book me for either budget or availability reasons could still have an amazing photographer with my style," she says.
Flowers are important for obvious reasons, but selections may be dictated by the season. Lee Forrest, owner of Lee Forrest Design in Orlando, recommends meeting with a floral designer as soon as you've set the date and booked the venue.
"This gives you time to meet with a couple of possible vendors," he says. "But dates book up pretty quickly. Some florists may already be full in popular times of the year."
During your appointment, Forrest says, "We discuss the moon and then see where we land on Earth. After we get a grasp on who you are as a couple and what's important to you, we'll create a proposal for everything."
To accomplish that goal, Forrest says he'll want to know your overarching vision for the big day. He also recommends bringing pictures and color swatches to the meeting.
When it comes to invitations, many couples choose to send save-the-date cards followed by formal invitations, which should be mailed two months in advance of the wedding date.
Maureen Hall, owner of Maureen Hall Invitations in Winter Park, recommends ordering personalized paper products nine to 12 months in advance because of the time required for printing and addressing.
"A lot of people will use their engagement picture for the save-the-date card," says Hall. "What's nice about that is it allows you to see how you work with your photographer. Many times, that photographer is also the wedding photographer."
Another popular option for the card is a pen-and-ink drawing, such as an outline of the wedding venue — especially if the venue is a distinctive and recognizable structure.
The wedding suite traditionally encompasses several components: an invitation and an envelope, a response card and an envelope, and an information card with details about the event. Plus, there's wedding stationery to be used for writing thank-you notes.
Although some couples use websites for guests to RSVP, Hall says this procedure is more appropriate for weddings with international guests or a short lead time where mailed response cards might arrive too late.
"I'm a traditional invitation store, and I promote mail-back cards because they're keepsakes," she says. "People write notes on them for the bride and groom, and so they become dear memories."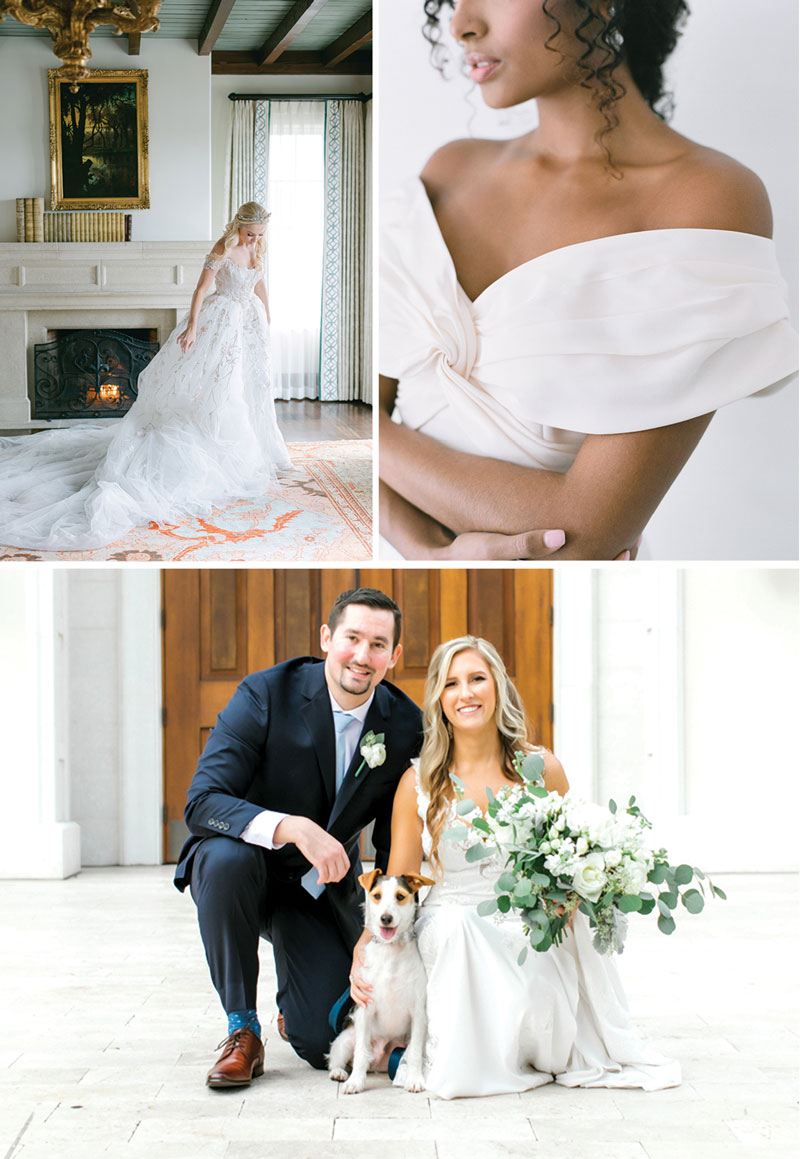 About That Dress
The average manufactured wedding dress costs $1,800, according to The Knot Real Wedding Survey. But alterations and additions increase the price, and custom-made dresses can cost many times that amount.
If you think it's illogical to pay so much for a dress that will only be worn once, then you obviously are not the bride who's planning to wear that dress. "A bride can never be overdressed for her wedding," says Roberta Noronha, co-owner of The Bridal Finery in Winter Park.
"We normally recommend shopping for the dress anywhere between six to eight months before the wedding day," adds Noronha. "The sooner the better."
Brides also need to take into consideration that alterations usually require about two months — but can be done more quickly in an emergency.
"If you need a dress in a couple of weeks and you're buying off the rack, it's definitely doable," adds Noronha. "We have an in-house seamstress who's able to turn it around in three days if we need to."
Noronha says many brides want dresses that can be adapted and worn at both the ceremony and the reception. For example, a dress with detachable sleeves and straps can be converted into a sleeveless or strapless garment for post-ceremony gatherings.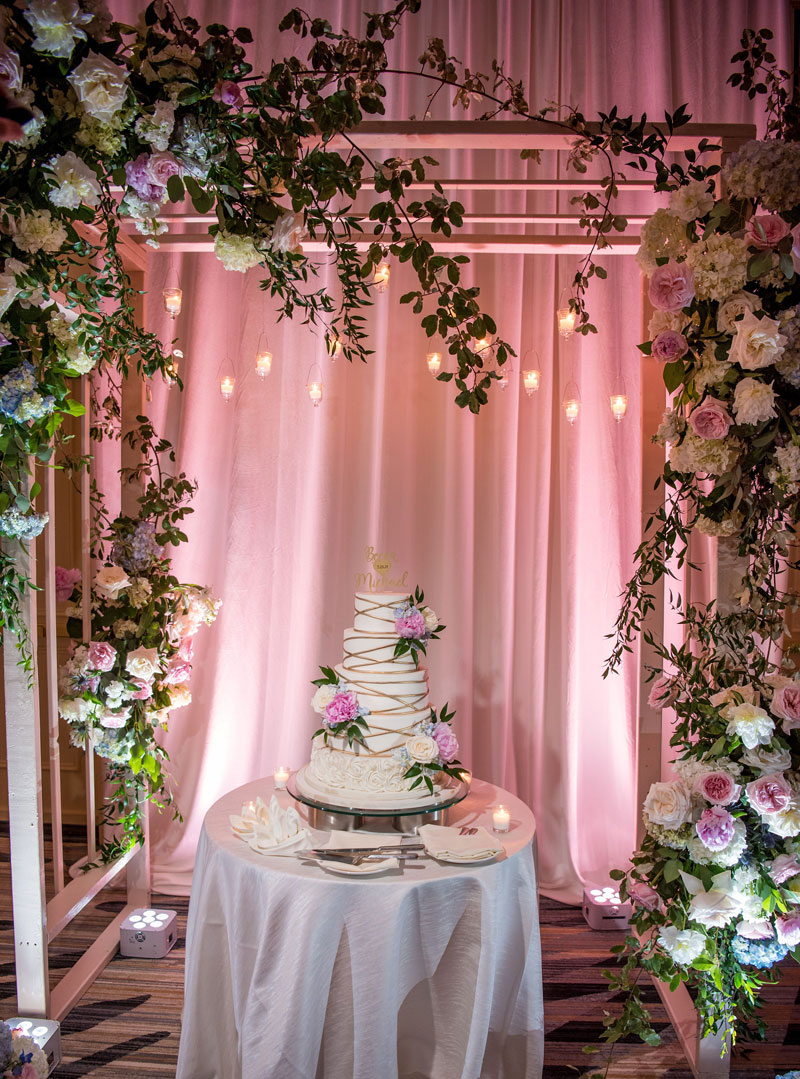 And Don't Forget …
At the 10-month mark, you'll want to consider the wedding cake or wedding cupcakes, which have become popular. Set up a cake-tasting and place your order at least four months in advance.
Eight months out, confirm decorating and rental items for the venue. It's also time to create your bridal registry and wedding website. Start thinking about booking wedding transportation — possibly a limo or special vintage car.
At the same time, make a list of recommended hotels for out-of-town guests and arrange a group discount if possible. And, of course, don't forget honeymoon plans. If you're traveling, make reservations now.
At the six-month mark, book hair and makeup artists. Some brides enjoy a spa day with their bridesmaids the day before the ceremony. Book that as well.
If you want live music but haven't secured a band, now is the time. Also, pin down where you'd like to have the rehearsal dinner. Depending upon the scope of work you've agreed to, a wedding planner can help with all these tasks.
Two to four months out, the groom and groomsmen need to decide upon their attire. John Craig Clothier in Winter Park, which carries both off-the-rack and custom-made tuxedos and suits, is a good place to start.
Alan Chambers, director of operations, says that more wedding customers than ever are opting to go the custom-made route. "Last year was our biggest suit and tuxedo made-to-measure year ever, and we have seven stores," he says. "People are still dressing up and wearing tuxedos — but a lot of guys, especially groomsmen, like the suit option."
For custom-made clothing, Chambers says to allow six to eight weeks, which includes one fitting to measure and select fabric, and another for tweaking when the garment arrives.
John Craig Clothier also offers custom ties, including bow ties handmade from feathers — everything from peacock feathers, which are particularly appropriate for Winter Park, to pheasant feathers.
"A lot of grooms will gift their groomsmen with a custom tie or bow tie," Chambers notes. "We did one wedding where the bow ties were monogrammed with their initials."
And the to-do list continues. There's buying gifts for your wedding party and hosting bachelor or bachelorette nights out. And tending to small details that can make a wedding truly special? How about a special cake knife, ring-bearer pillow, toasting flutes, guest books and wedding favors?
Yikes! If this all seems overwhelming, take solace in the fact that memories of the inevitable difficulties will begin to fade almost immediately after you say, "I do." And remember: Although the wedding may be over, true love stories never really end — they just begin new chapters.