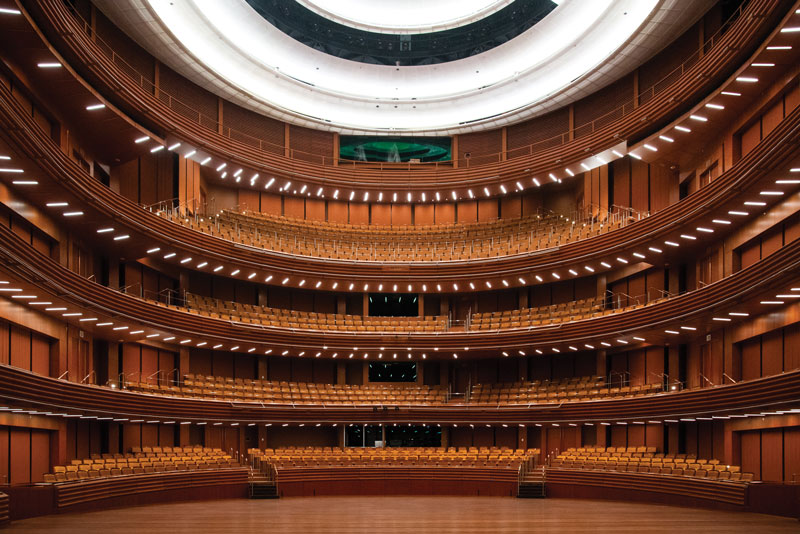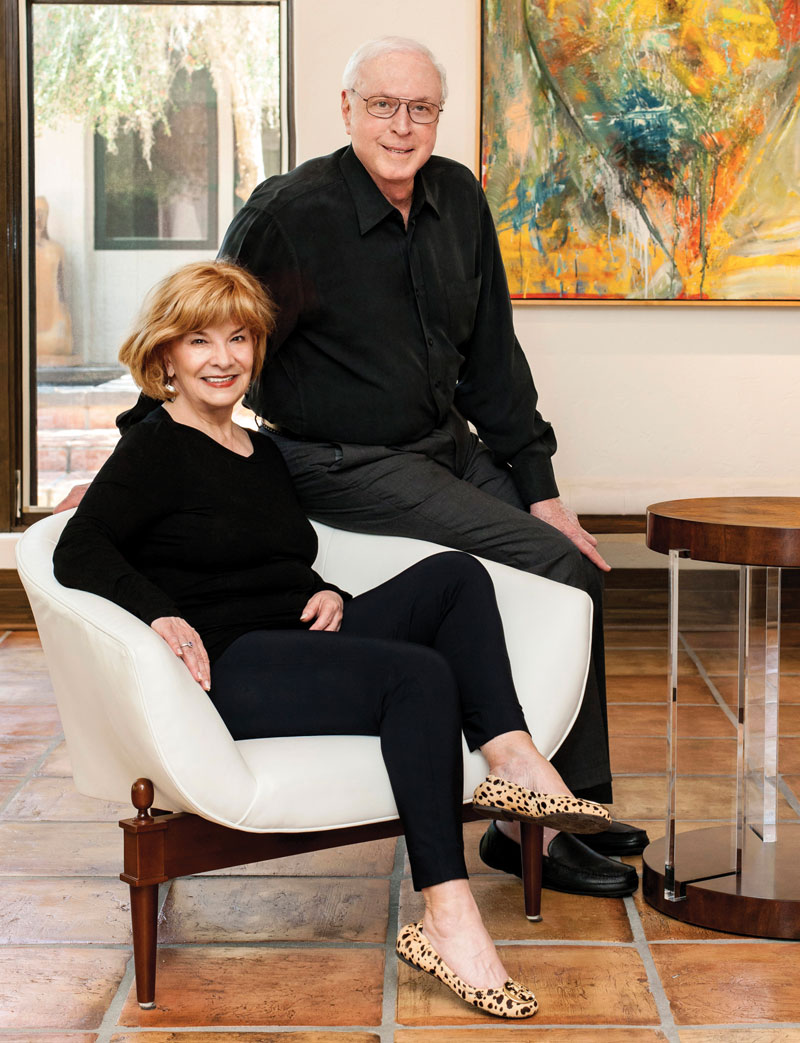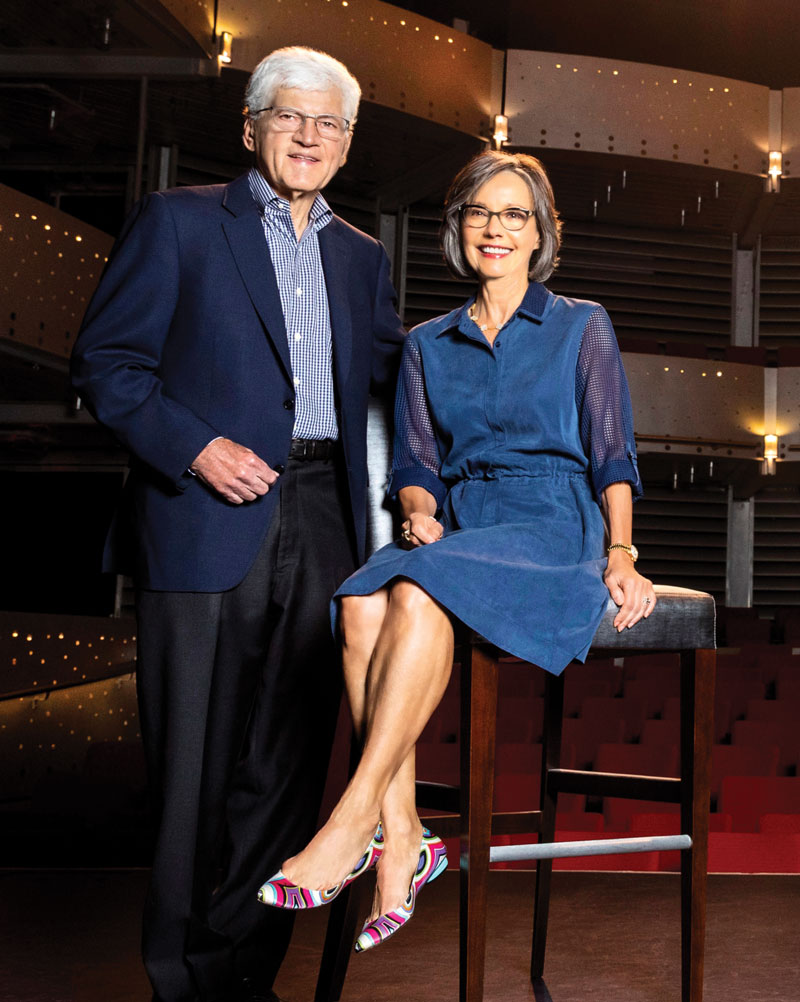 When Steinmetz Hall at downtown Orlando's Dr. Phillips Center for the Performing Arts hosts its first performances in January, among those taking a bow ought to be the citizens of Winter Park. Several, though, have earned additional bravos.
Among them are Chuck and Margery Pabst Steinmetz, who in 2015 announced that they would donate $12 million for a planned third venue, an acoustically pristine 1,700-seat hall to complement the 2,700-seat Walt Disney Theater and the more intimate 300-seat Alexis & Jim Pugh Theater — which is likewise named for a pair of Winter Parkers.
Additionally, Jim Pugh is the original (and currently presiding) chairman of the arts center's board of directors and was a driving force behind making the decades-long dream of a world-class, multivenue campus a reality.
Although only the Steinmetzes and the Pughs have theaters emblazoned with their names, many Winter Park residents are significantly invested. Next time you attend a show, just peruse the list of directors and supporters printed in ArtsLife or Broadway at Dr. Phillips Center. You'll recognize plenty of neighbors.
In fact, along with the heavy hitters, everyone who lives in the city has pitched in to some degree. In 2014, local elected officials — namely Mayor Ken Bradley and Commissioners Steve Leary, Tom McMacken and Sarah Sprinkel — stepped up and voted to allocate $1 million to the project, to be paid in 10 annual installments of $100,000 each.
The money comes from a city trust fund earmarked for organizational support. Other beneficiaries include the Albin Polasek Museum & Sculpture Gardens, Blue Bamboo Center for the Arts, Mead Botanical Garden, United Arts, the Winter Park Day Nursery and the Winter Park Historical Association.
Such largess hardly breaks the budget. Contributions are equal to .0025 percent (that's one quarter of one percent) of revenue collected for the general fund and utilities services. The not-so-grand total is about $350,000 per year.
For context, if you divide $350,000 by the 14,600 households within the city limits, you get about $24 per year per household. But, because that calculation fails to include revenue from utilities customers in unincorporated Orange County, even $24 is an overstatement.
Be that as it may, let's avoid more complicated math and concede that maintaining the trust fund costs every bit of $24 annually for city residents. If that's the case, then about $7 per household has gone to the arts center. I've paid more for a pint of Guinness Stout at Fiddler's Green.
Sure, $1 million is a lot of money. But the city's donation was modest in the scheme of things, and more important symbolically than financially. It came at a pivotal time, and no other municipality (except for Orlando) had skin in the game.
Bradley, Leary, McMaken and Sprinkel knew that the project, even with an address in Orlando, would disproportionally benefit residents of Winter Park — a place where support for the arts is embedded in the civic DNA. And they were right. The last time I checked, people who use 32789 as their zip code made up the second-largest block of arts center ticket buyers.
So, when all is said and done, what has that $7 per year helped to buy? Here's how Jim Pugh put it at a recent press preview for Steinmetz Hall, the opening of which marked completion of the complex as it was envisioned more than 20 years ago:
"We set out to build one of the greatest performing arts centers in the world — one that could transform our region and serve as a model for the future — and I think we did exactly that."
Plenty of people agree. Even prior to the opening of Steinmetz Hall, more than 2.5 million people had attended 2,400-plus performances that ranged from ballet to Broadway. And more than 633,000 people had enjoyed educational programming through the arts center's AdventHealth School of Arts.
Was it cheap? No, but anything worth building is worth building right. The 698,312-square-foot facility has cost some $612 million, with support coming from more than 14,000 individual and corporate donors as well as the state, the county, and the cities of Orlando and Winter Park.
Each venue is state-of-the-art, but there are only a handful of buildings on the planet that can match Steinmetz Hall. It was designed to achieve an "N1" sound rating, which is the lowest level at which humans can detect sound. That means it's built with "unplugged" performances in mind.
And, as a multiform venue, the hall can change its configuration to suit any kind of performance — from full orchestras to small ensembles to dance troupes to solo recitals.
In addition, the first 22 rows of seats in the lower orchestra can pivot forward 180 degrees and are stored upside down when the angled floor is flattened. In that way, the space can accommodate up to 1,000 people for a cocktail party or up to 688 people for a seated banquet. You have to see it to believe it.
So, bravo Winter Park, for having the vision seven years ago to support an effort that would elevate the region internationally. Now it's time to take a bow.