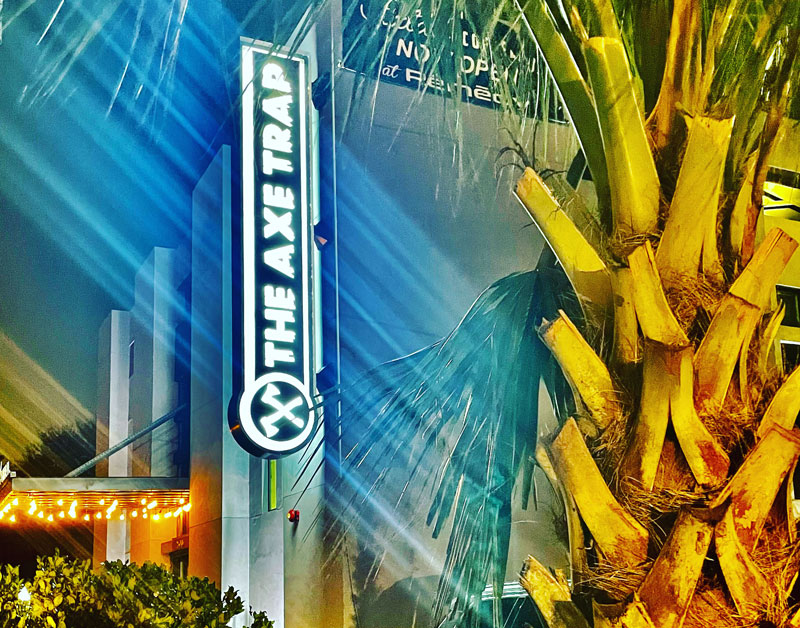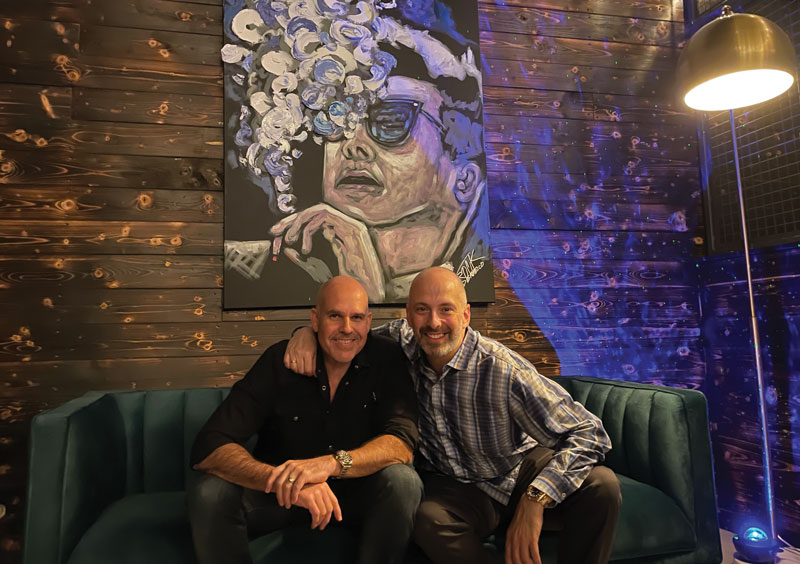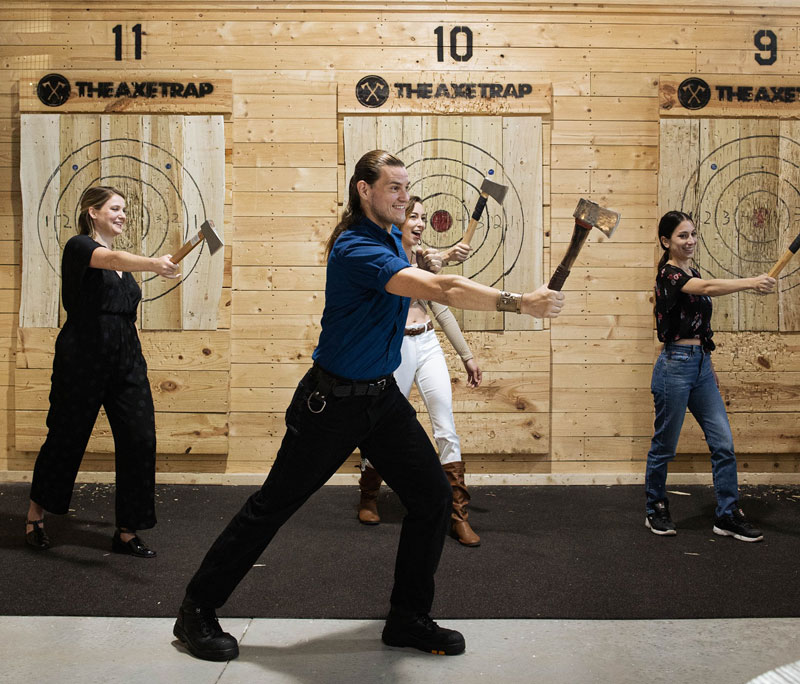 With all the new buildings turning up in Winter Park, you may have missed one that was completed last spring on Lee Road, just east of I-4: an upscale, family-owned enterprise that encourages patrons to enjoy a snack with a beer or a cup of coffee, then pick up an axe and throw it at the wall.
It's called "The Axe Trap."
The name is a droll reference to the corner lot's previous occupant, a strip club that had gone by various names over the years but was best known as The Booby Trap — a creepy up-nod to the club's architectural profile, once described with characteristic savoir faire by Billy Manes, the late and beloved Orlando Weekly columnist, as "two suggestive domes."
Seven years ago, Winter Park officials had a suggestion of their own.
They approved a plan to buy the property for $990,000, have the building torn down, offer up the lot for sale and hold out for a buyer with a business model more apropos for the northwest gateway to the City of Culture and Heritage.
Eventually, two unlikely takers emerged: vascular surgeons David Varnagy and Manuel Perez, who've been partners in an Orlando practice for eight years and best friends for longer still. They have frequently and cheerfully enmeshed families, leisure activities and vacation plans — so why not join forces on a business venture?
"We complement each other," says Perez, who is from Cuba and Puerto Rico.
"I always know what he is going to like, and vice versa," adds Varnagy, who is from Venezuela.
The bond extends to their being unusually well-matched as surgeons. Perez is right-handed and Varnagy is a southpaw, making it easier for both to operate using their respective dominant hands from their places on either side of an anesthetized patient.
The notion of partnering in an after-hours enterprise evolved after Perez's son took him to a trendy millennial nightspot in downtown Orlando: an axe-throwing bar. Think craft beers and dart boards, only with bigger targets and heftier projectiles.
Perez was initially unimpressed — "It was all particle board and chain-link fence. It looked like aisle 15 of Home Depot" — but intrigued enough to make a second visit and bring along his bestie, who announced: "Manny, we can do this better."
As they have.
The pair bought the lot for $950,000 and spent half again as much to build an airy 5,000-square foot venue with the feel of a converted circa 1920s waterfront warehouse.
A rear entrance via a deck leads to a quiet seating area featuring industrial-chic couches, semiprivate cubicles — and a yet another homage to the past: a stripper pole fashioned by Perez, a handyman who did much of the interior work himself.
Perez also installed a hidden door that can be swung into place to hide the pole — which is, of course, for decorative use only — if its presence offends a guest.
An ornate bar is in the middle of the venue, cushioning the lounge area from the staccato thuds and generalized hubbub that begins emanating in late afternoons from the poplar-lined walls of the five netted bays on the far side of the facility.
Axe-throwing ranges from leisurely to competitive as coached and safely stewarded by Ian White, a young devotee whose fixation with the Canadian lumberjack-born pastime dates to his childhood.
There's plenty of cross pollination between the two sides of the place among patrons, as evidenced by Jessica Sudler, a 28-year-old online program manager who works remotely and frequently turns up at the venue, laptop in hand.
"I just have to get out of the house sometimes," she says. There's that, plus the late-morning coffee and spinach-artichoke dip, plus the chance for Sudler, who played varsity softball as an undergrad, to head over to the axe-throwing side to wing a few and work out the day's stressors.
Perhaps you remember Hawkeye Pierce and Trapper John, the two combat surgeons on M*A*S*H, the feature film and 1970s TV series, who would retreat to a makeshift bar for mingling and martinis after a tough day tending to the wounded.
I'm reminded of these fictional Korean War medicos when Perez and Varnagy turn up at their new venture in the evenings, sometimes still in their scrubs, clearly enjoying the surroundings.
"They have people's lives in their hands," says Varnagy's wife, Miriam, who has been drafted as the venue's manager. "They needed a place like this."
Maybe that accounts for a second sign on the back side of the enterprise. It applies to the doctors. It applies to the patrons. It applies to the City of Culture and Heritage.
It says, simply: "Remedy."
---
Michael McLeod, mmcleod@rollins.edu, is a contributing writer for Winter Park Magazine and an adjunct instructor in the English department at Rollins College.