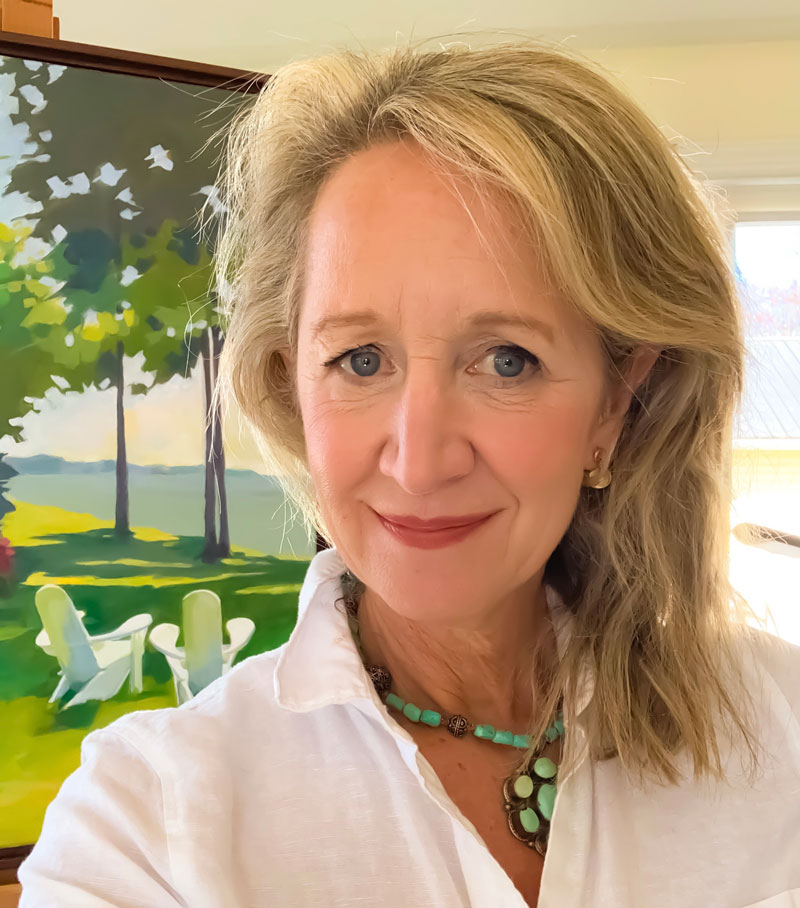 Cover artist Abby Ober today lives and works in St. Michaels, Maryland, on the Chesapeake Bay. But she graduated from Rollins College in 1980 with a degree in fine arts and has a special place in her heart for Winter Park and the historic Park Plaza Hotel.
As a student, she worked as a prep chef at the hotel's restaurant, then The Palms (later Park Plaza Gardens and now Bovine, which is unaffiliated with the hotel).
"I felt a real connection painting the hotel," says Ober, who did the vibrant image for the 2020 Paint Out sponsored by the Albin Polasek Museum & Sculpture Gardens. "I stayed at the hotel in 2004 with my best friend from college, so had the chance to view Park Avenue from that balcony."
So the Park Plaza topped the list of places Ober wanted to capture with her brush when she was in town for the annual invitation-only plein air event. Mindy Spang Livingston, daughter of longtime owners John and Cissy Spang, bought the finished product to hang in her home.
Ober, a native of Illinois, spent her youth abroad as the daughter of a foreign service officer and lived in Poland, Germany, Russia, India and Greece. She dreamed of becoming an artist since childhood and attended the Corcoran School of Art in Washington, D.C., after graduating from Rollins.
After a career in advertising Ober moved to Pennsylvania, where she raised two children and began teaching art to adults and children — including those with disabilities — at Wayne Art Center in Wayne, Pennsylvania.
She also began a career as a fine artist, painting both in her studio and at plein air events across the country. She's looking forward to returning to Winter Park for the Polasek's 13th annual Paint Out in October.
Ober's work has been featured in exhibitions and is held in many private collections. She accepts commissions and does many personalized paintings for homes and businesses. She may be reached through her website, abbyober.com.