With research by Laura Lewis Blischke and additional material by Randy Noles
Photo Restoration by Will Setzer at Circle 7 Studio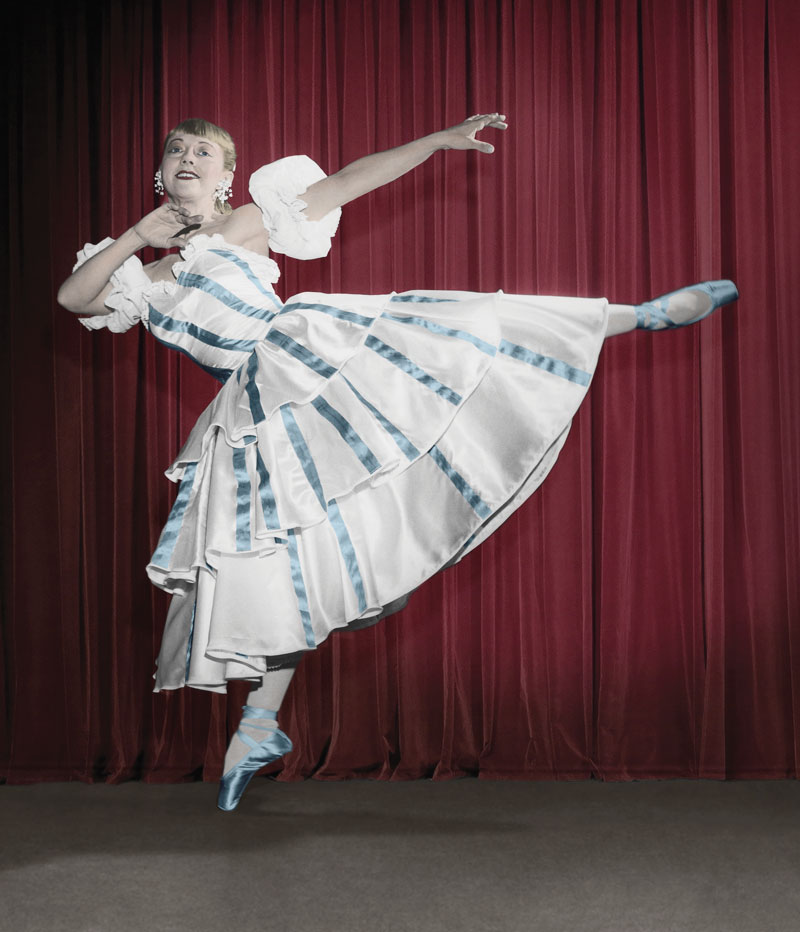 Elizabeth Parsons had trained at New York City's prestigious School of American Ballet, whose founding choreographer was the legendary George Balanchine. She knew plenty about great dance teachers when she moved with her husband, Dee, from Kentucky to Orlando in 1961.
Consequently, Parsons wasted little time before she looked up Edith and Bill Royal in Winter Park. By then, the couple and their Royal School of Dance had earned a reputation that stretched far beyond sleepy Central Florida.
"I knew what [Edith] had to offer and how beautiful it was," says Parsons, who had taken classes from "Mrs. Royal," as she was known to her students, at conventions of Dance Masters of America, the national organization for dance educators. "This is a lady you would seek out because you knew of her love and devotion for dance."
Once upon a time, the heartbeat of Central Florida dance was in Winter Park. The Royals, whose school began humbly in 1947 with a handful of students at the All Saints Episcopal Church parish hall, were prominent local residents in the 1960s and maintained two studios here as well as others in Orlando.
Over the course of 40 years, the couple built a dance kingdom for the region that was — and remains to this day — unequaled in size or influence. They mentored three generations of dancers, sent many on to successful professional national and international careers, and created an enduring local audience for high-quality dance performances.
It was the Royals, for example, who in 1963 began the beloved Central Florida tradition of presenting The Nutcracker each holiday season with a full orchestra.
Parsons, now 81, took and taught classes at the Royal School for 12 years and performed with its student company, Ballet Royal. She was among the acolytes who became important figures in the Orlando-area dance community.
Although she and her husband left Central Florida for a decade, upon their return Parsons founded the Dr. Phillips High School Visual and Performing Arts Dance Program. In 1981, she opened her own school in Windermere, which closed last year after four decades of training hundreds of youngsters in the joy and discipline of dance.
Other notable alumni of the Royal School of Dance included Barbara Watson; her brother, Kip Watson; and Kip's first wife, Patti Stevens, who together founded the Southern Ballet Theatre in the 1970s. In 2002, the region's first professional dance company became today's Orlando Ballet.
"Every great city has a great ballet, and that holds true for Orlando," says Robert Hill, artistic director of Orlando Ballet. "What I've learned in my nearly 12 years here is that the foundation for Orlando's appreciation and love for ballet and dance is attributed to the Royals and their commitment to the art — that is their legacy."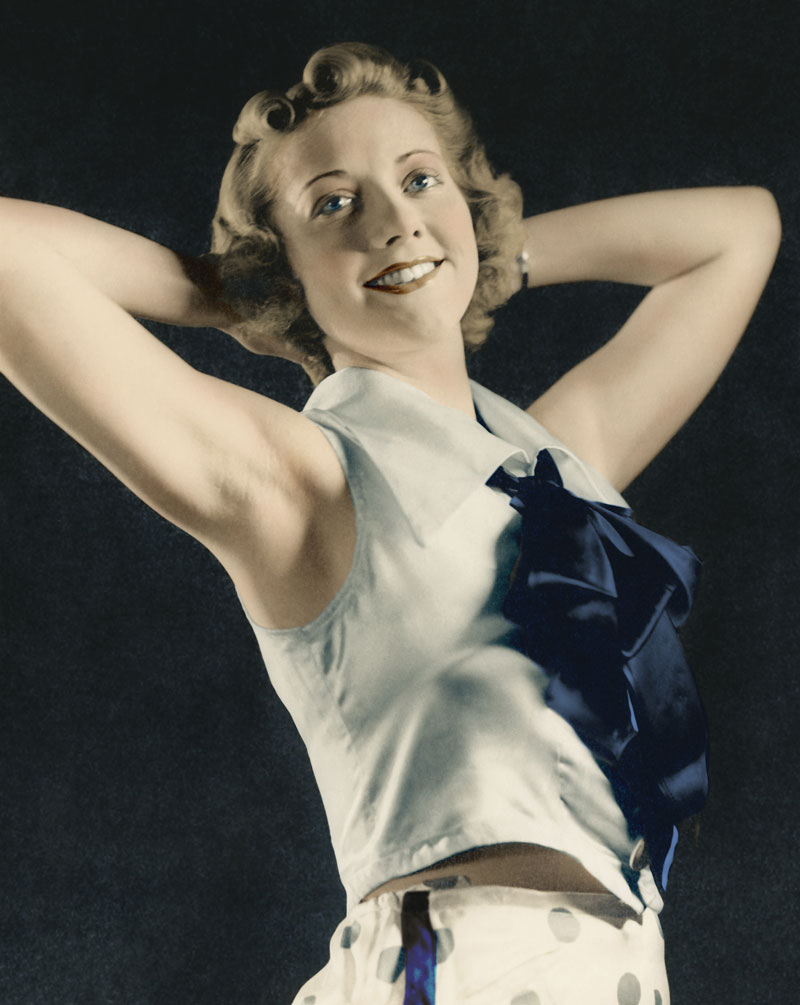 ––––
Edith, known as Edie to friends, was born in Philadelphia in 1918, during the deadly flu pandemic. Her father was a machinist at a textile mill. Her mother enrolled Edith, a self-described "sickly" child, in dance classes for exercise. But to the little girl, dance became much more than healthy physical exertion.
In Philadelphia, Edith studied under acclaimed dance instructor Florence Cowanova, whose pupils had included Oscar-winning actress Grace Kelly and pioneering television comedienne Imogene Coca — whose original dream was of being a ballerina.
As a young woman, Edith performed in New York-, New Jersey- and Pennsylvania-area nightclubs, dinner theaters and opera ballets. She started her own dance school in 1939 in the basement of her family's three-story home.
Edith met Bill, an employee of the Crown Can Company in Philadelphia, at church. They married when she was 21 and he was 24. In 1943, as wartime production ramped up, Bill was tapped to manage the company's manufacturing facility on Orange Blossom Trail in Orlando.
In a 1989 oral history interview for the Winter Park Public Library and Winter Park Historical Association, Edith recounted Bill's first impression of Central Florida: "He called me the day after he arrived and said, 'You know, I don't think I am ever coming back; this is wonderful! You could have a house down here, and grass!'"
So Edith drove down to join her husband — and the dance of their lives began.
At the time, Central Florida had only one dance school: Ebsen School of Dance, at Pine Street and Hyer Avenue in the Lake Lawsona district of Orlando. The school was founded in 1921 by "Professor" C.L. (Christian Ludolf) Ebsen, the father of actor and dancer Buddy Ebsen.
The younger Ebsen, a formidable hoofer who learned to dance at the school along with his sisters, Vilma and Helga, might have played the Tin Man in 1939's The Wizard of Oz had he not been allergic to the metallic makeup required.
Instead, he appeared on stage, in films and on television, ultimately becoming a pop culture icon as Jed Clampett on the CBS sitcom The Beverly Hillbillies. Vilma — who appeared in several Broadway musicals with her brother — and Helga later opened their own dance studios in California.
When Edith called on C.L. Ebsen — a native of Germany who was an advocate of what was then known as "physical culture" — he hired her on the spot to teach dance. She taught at Ebsen's school for five years and helped him establish the Central Florida Dance Company around 1945.
"I dared not come out in the open with the idea for a ballet company here for many years, because it seemed hopeless," the elder Ebsen said in 1949, two years before his death. "Now the idea has taken root throughout Florida."
Edith and her employer had indeed elevated the dance scene in Orlando. However, Edith had ambitions of her own.
––––
In the exuberant postwar era of the 1940s, Winter Park wanted to dance, too. Several prominent women sought out Edith and asked her to open a closer-to-home studio that their daughters could attend. Edith agreed, at first teaching one day per week at All Saints. Then two days per week. Then three days per week.
In 1948, the Royal School produced its first annual recital at the Winter Park High School (now Winter Park Middle School) auditorium. The show was themed Vacation Time, and took the audience on a dancing journey around the world.
By 1950, Edith's venture had outgrown its headquarters at the church. So she and her 32 students relocated to the old post office building at 128 North Park Avenue, at the corner of Welbourne and Park avenues.
A year later, when the school again needed more space, Edith and Bill bought a large home at 534 Chase Avenue from the estate of a retired minister. They outbid adjacent Rollins College for the property — which boasted 100 feet of frontage on Lake Virginia — by $1,000. The Royals lived upstairs and operated the school downstairs.
Those 15 years on Chase Avenue were, Edith later recalled, "the happiest years of my life" as a dance teacher: "Oh, that place had heavenly, big camphor trees and a lot of fruit trees. It was just wonderful, it truly was. Bill made a big circular driveway so the cars could come in and drop the children off. The kids loved to play in the trees — you practically had to shake the trees to get them down so they could come in to take their class."
Edith's growing reputation and the welcoming environment in which she taught attracted even more students. In 1951, the school's annual recital was held at the larger Orlando Municipal Auditorium (today the Bob Carr Theater).
Florida Travelogue — with a cast of more than 160 young dancers — was themed around the state's history, with the ballet portion inspired by the legend of Ponce de Leon and the Fountain of Youth.
Among the cast members were the brother-and-sister duo Kip and Barbara Watson, ages 11 and 15, who had become like family to the Royals and would one day continue their beloved teacher's legacy in Central Florida. In fact, Kip and Barbara lived in the Chase Avenue home with their mother, Phyllis Watson, who was the costumer for the school's dance recitals and student company productions.
In 1953, the school had grown to the point that Bill was able to leave the Crown Can Company to become its business manager, set designer and backstage wrangler for performances. He famously joked in newspaper interviews that he moved from "cans to the can-can."
It was a wonderful play on words, but only a slight exaggeration. The Royal School — which counted more than 500 students by 1955 — provided students a complete education in dance forms that included (if not the can-can) ballet, jazz, tap, modern and acrobatics as well.
Bill, always athletic, wanted to work with kids and began teaching tumbling classes, which led to the training of many male dancers — a rarity for schools at the time. Cast lists for early performances show that there was no shortage of boys eager to fill the male roles in stage productions.
To provide the most serious students with performing opportunities, Edith founded a student company in 1952. In 1953, the company — originally called "Ballet Petit" before being renamed the Ballet Royal two years later — staged its first full-length dance, Igor Stravinsky's Petrushka, with the Florida Symphony Orchestra.
In 1963, the symphony and the ballet joined forces on The Nutcracker, a holiday tradition that continues to this day. When planning their first full production of the Tchaikovsky classic, the Royals visited George Balanchine in New York City for consultation on choreography, sets and costumes.
Barbara Watson danced the role of the Sugar Plum Fairy that year and a young Linda Maybarduk, who went on to dance with the National Ballet of Canada and became a favorite dance partner of Rudolf Nureyev, played the role of Clara. In 1999, Maybarduk would write The Dancer who Flew: A Memoir of Rudolf Nureyev.
Initially, The Nutcracker couldn't fill the Municipal Auditorium's seats for one performance. By the time the Royals sold their school in 1985, they were offering five performances to meet the demand for tickets.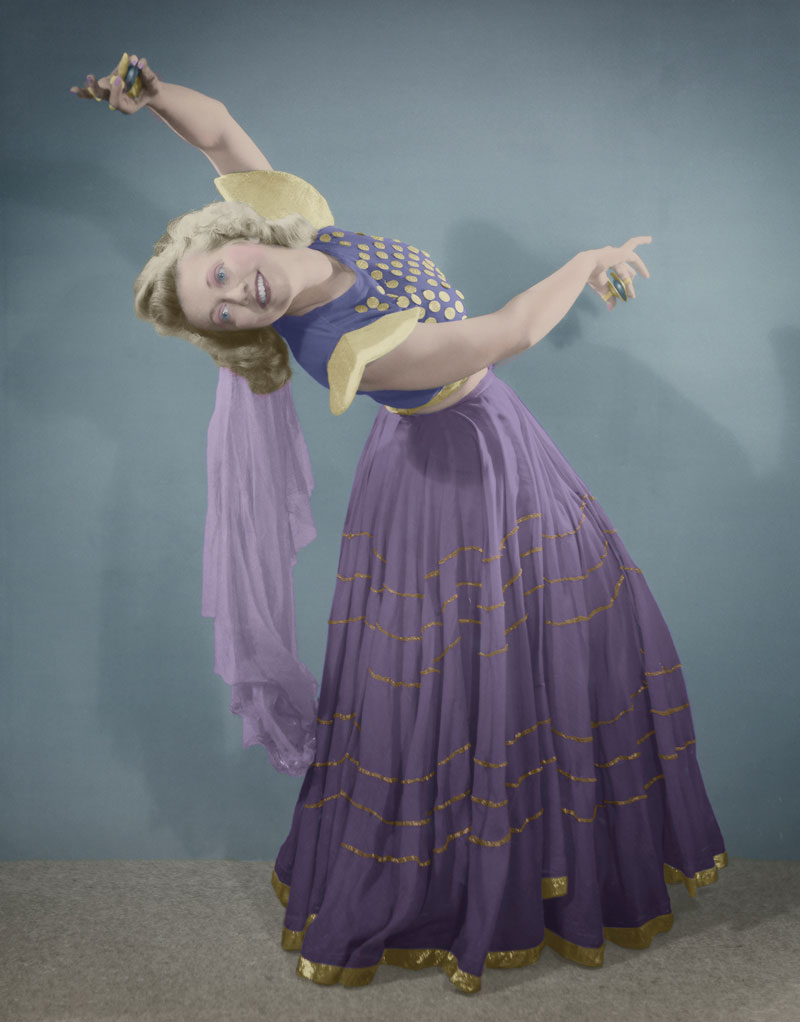 The Ballet Royal performed many times with the symphony. As choreographer and artistic director, Edith would meticulously research each ballet, and produced such classics as Billy the Kid (Aaron Copland), Cinderella (Sergei Prokofiev) and The Firebird (Igor Stravinsky).
One production that Royal never forgot was Les Sylphides (Frederic Chopin) with legendary Native American prima ballerina Maria Tallchief, whom The New York Times had dubbed "one of the most brilliant American ballerinas of the 20th century."
"[Tallchief] was calming and lovely," Edith recalled. "She came to us and said, 'Oh, you will have to help me because I haven't done this ballet for a long time.'"
The Royals also produced an annual Evening of Ballet at the Annie Russell Theatre at Rollins in addition to recitals and performances at schools and for civic clubs.
The company also performed at Lake Eola, Mead Garden, Loch Haven Park and with the symphony for its Pops Series. If dance was presented anywhere in Central Florida, it was more than likely that the Royals were the impresarios.
Bill and Edith sold the Chase Avenue home to Rollins in 1958 but continued to lease it back from the college for more than a decade. In 1965, the couple moved into a home at 1295 Park Avenue, where they often welcomed students and held parties after annual productions of The Nutcracker.
And their enterprise had continued to grow, with a branch studio on Edgewater Drive in College Park by 1953 — which relocated to Smith Street in 1958 — and a small studio in Mount Dora. Another Winter Park studio opened at Aloma Avenue and Strathy Lane (today the site of CenterState Bank) in 1960. An additional Orlando studio on Michigan Avenue began welcoming students in 1969.
The former nerve center for the Royal School of Dance on Chase Avenue was demolished by the college in 1970. Today, the site is a parking lot for the Harold & Ted Alfond Sports Center. But for years it was a magical place; a home-away-from-home for young dancers where the air was always thick with creativity and excitement.
Even so, the Royals — passionate as ever — were far from finished. They had been around long enough that the children of their earlier students were now learning about dance — and life — in one of their other studios. Often, the teachers were Royal School alumni.
––––
Most Royal School students took what they learned about discipline, practice and pride in a job well done and applied those lessons while pursuing a range of careers. Some, though, became dance teachers and others went on to impressive careers as dancers.
Russell Sultzbach was one of four former male students — others were Dermot Burke, Gregory Huffman and Luis Perez — to become stars of the Joffrey Ballet in New York City. Sultzbach remembers mowing the lawn at Chase Avenue and painting the walls at the Aloma Avenue studio.
He began taking classes at the Royal School when he was 11. When he was 14, he received his first scholarship to the Joffrey Academy of Dance. He became an acclaimed soloist for the prestigious company in the 1970s.
Sultzbach fondly recalls jumping into the Royals' station wagon for a men's class at a crosstown studio or loading into buses for trips to Florida Dance Masters conventions around the state. (Later the Royals would lead field trips to New York, where students were enthralled by professional ballet companies and Broadway musicals.)
"We were dancing like crazy," Sultzbach recalls. "The Royals instilled in us what a real dance company looks like."
Indeed, if the Royals were the mother and father of Central Florida dance, many of their students became sons and daughters of the art form and built on the Royals' legacy. It's here that the lineage gets wonderfully complicated.
Kip and Barbara Watson (later Riggins) had successful careers in New York before returning to Central Florida. In 1962, Kip married Patti Stevens, a one-time Royal Dance student and a former Miss Winter Park who performed on and off Broadway and was a June Taylor dancer on The Jackie Gleason Show.
Kip, Patti and Barbara established The Performing Arts Company together in 1974. In 1978, they changed the name to Southern Ballet Theatre and made cultural history of their own, launching the region's first company consisting of professional dancers — six of them, on 40-week paid contracts — who performed at the Bob Carr Theater.
Sultzbach, who had suffered from knee problems that curtailed his career as a dancer, returned to Central Florida in 1980 to become ballet master at Southern Ballet — which was then located at the old OUC building on Orange Avenue — and in 1989 married Southern Ballet dancer Phyllis Watson.
This particular Phyllis Watson was the daughter of Kip and Patti. She was named for her grandmother, the Royals' talented costume designer who lived with her dancing children at Chase Avenue. The Watsons, then, were Sultzbach's in-laws.
Kip later formed the Harwood-Watson Dance Studios with Eliza Harwood-Watson, a Southern Ballet dancer whom he married after his marriage to Patti ended. Patti, then married to Darden Restaurants executive Rick Walsh, formed the School of Performing Arts in Fern Park (previously the Kip Watson Dance Studio) and brought aboard Sultzbach, her son-in-law, as a teacher and partner. Sultzbach's daughter Phyllis also taught at the school.
Later generations of Royal Dance students included Rollins graduate William Bartlett, who danced with American Ballet Theatre II, North Carolina Dance Theater, the Atlanta Ballet and Ballet du Nord in Roubaix, France.
There was also Kim Marsh, who danced with the Milwaukee Ballet from 1989 to 2003 and is today a full-time faculty member and assistant to the school director at the Orlando Ballet School; and Maura Hayes, 1979 Miss Dance of Florida, a 40-year Disney veteran and current director of operations at Times Square Studios, a Disney subsidiary in New York City.
Says Hayes: "The Royals opened their doors to thousands of students and provided a place to not only dance, but to learn about life's values and to instill a positive vibe."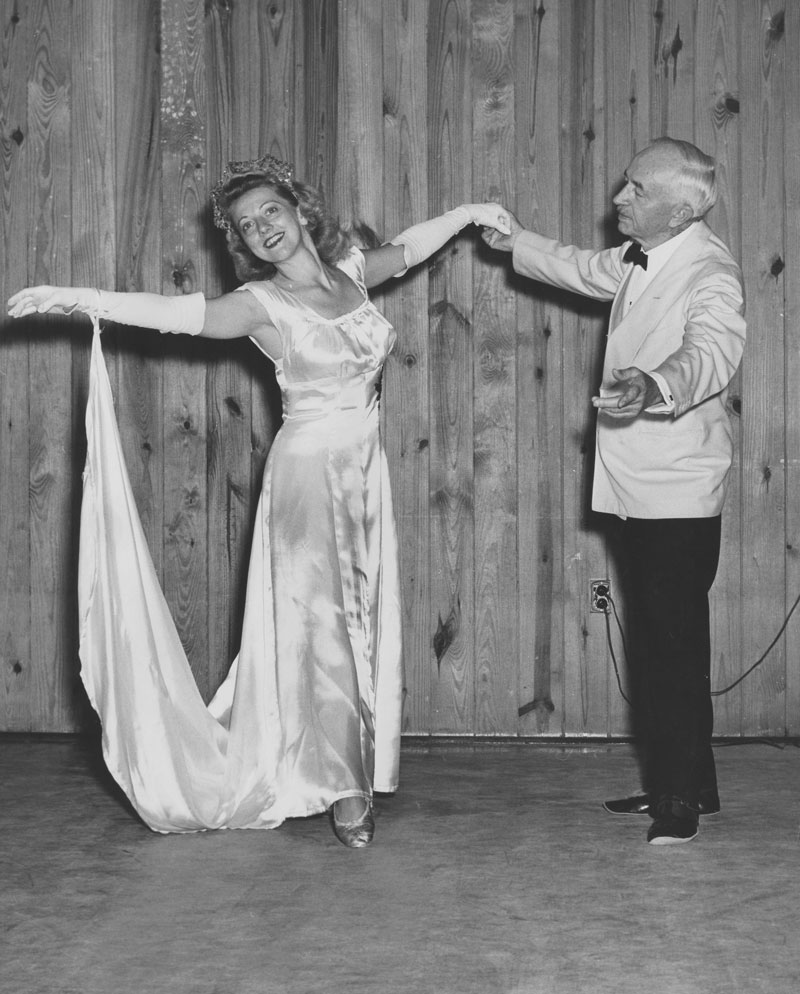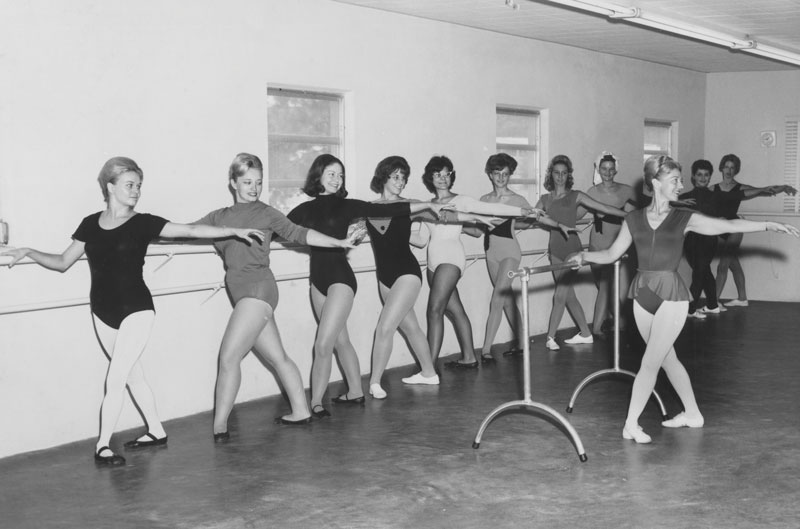 ––––
The Royals sold their three dance schools — which then had more than 1,500 students — and retired in 1985. In an interview with the Orlando Sentinel, Edith — whom the story referred to as the "grande dame of Central Florida dance" — said it would be difficult to shake the habit of going to the studio each day and then allowed herself a moment of wry reflection.
"I never had any children of my own, but I have a lot of 'children' who stick close by me," she said. "I walk along a street and someone will come up and say, 'My mother or sister or daughter took classes from you.' I'm almost to the point where people say, 'My granddaughter took classes from you.'"
Edith's former students, many of whom remained in contact with her for decades, considered the Royals to be major influences in their personal and professional lives. One was Parsons, who says that the Royals "were devoted to their students — not just while they were with them."
Parsons recalls that when her husband's job took them to four different Southern states, Bill would call ahead to a dance studio to vouch for her ability as a teacher. "All of their students were their children," she says.
Jami Russell, who took lessons at the Royal School from ages 4 through 16 and danced in the Ballet Royal in the 1960s, enjoyed a successful career as an insurance salesperson working mainly with groups. She said early dance training and performing experience gave her the confidence to give group presentations to executive teams.
"Mrs. Royal commanded respect because she was just so knowledgeable," Russell recalls. "But I was never scared of her. She was very professional and matter of fact in her teaching style. She expected you to act like an adult — and you did."
Several former students described Edith as "regal." But Russell and others believe that descriptor was more a reflection of how she carried herself than of her unpretentious personality; she always maintained a dancer's impeccable posture — back straight, chin up — and moved gracefully.
"Mrs. Royal didn't coddle you, but she was definitely approachable," Russell adds. "Sometimes, you'd want to hug her. She was like a mom to a lot of kids."
Meredith Myers, an IT professional who attended the Royal School from ages 4 to 12 in the 1970s and 1980s, says Edith mastered what's today called "an executive presence." Yes, Myers recalls, she was kind and nurturing, "but when she dropped in on a class you instinctively upped your game because you wanted to make sure that she knew that you knew how to dance."
Recitals, Myers recalls, were run with the rigor of professional productions, from rehearsing to costuming to dancing. Misbehaving or being unprepared was unthinkable, she says. "If you were cutting up or not taking it seriously, you'd be gone," says Myers, who adds that Edith's approach taught her the importance of not slacking off — in dance or in life.
Russell and Myers — as well as other female former students — agree that the Royal School was also important because it offered girls a socially acceptable opportunity to exercise and become more physically fit. "I probably shouldn't say that today, but it was true then," says Myers.
The Royal School enrolled plenty of male dance students, of course. But most sports activities in schools were limited to boys in the days before Title IX, the federal program that mandated equal access to all programs at institutions that received federal funds. Before Title IX, which was adopted in 1972, one in 27 girls played sports. Today that number is two in five.
Parents could also get involved, from watching classes from behind glass partitions through sewing pointe shoes for younger dancers, working backstage at performances and recitals, and even performing supporting roles in The Nutcracker.
Martin Koshar, now retired, was a top executive at Lockheed-Martin (then Martin-Marietta) when he appeared in several Nutcrackers in the 1970s and 1980s. Koshar's daughters Jan (Litschgi) and Jennifer (Campbell) were longtime Royal School students and Ballet Royal company members.
Their button-down dad, much to their delight, learned a few rudimentary steps of choreography and appeared in the family gathering scenes at the opening of several performances.
"Well, I didn't have any dance experience to speak of," Koshar recalls. "But I, and a lot of parents like me, participated. It gave me a way to support my daughters' activities, and we made a lot of friends. Plus, I liked the fact that the children were learning self-discipline and other lessons that would help them later on."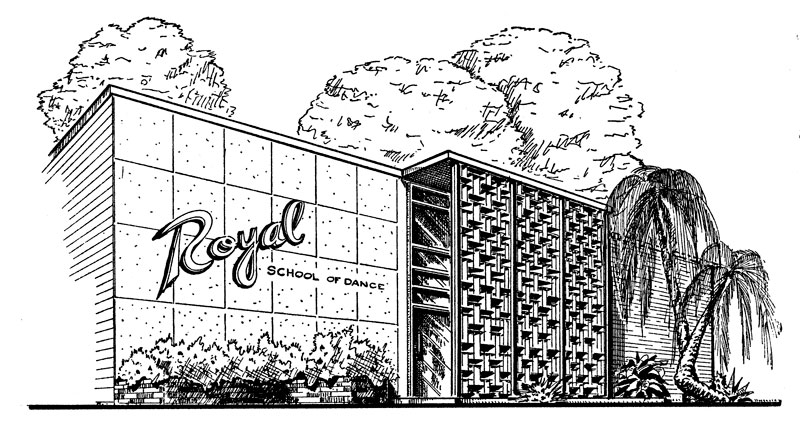 ––––
Bill died in 1990 and Edith followed in 1996. Their incalculable legacy includes not only teaching but supporting and promoting dance as an art form. They hosted the Southeastern Regional Ballet Festival in 1962, 1966 and 1975, and Bill served as president of the Southeastern Regional Ballet Association (now Regional Dance America/Southeast).
They also held offices and were part of the training school faculty for Dance Masters of America, which named Edith its Member of the Year in 1981, and Florida Dance Masters, where Edith chaired the scholarship program for 18 years — and now has a scholarship named for her. For 14 years, Edith also choreographed the Miss Florida pageant.
But as time has passed, the Royals have been remembered primarily by dance insiders or former students, about 300 of whom share memories on a Facebook page for alumni. Many local arts figures are better known than the Royals because their profiles are bolstered by foundations and buildings bearing their names.
Kip died in 2011 and Barbara in 2020. Patti died in 2018, and the School of Performing Arts, which had been run by Russell and Phyllis for several years during Patti's final illness, closed the following year. The school attracted thousands of young dancers and a who's who of local women looking to stay in shape — among them Harriett Lake, the late philanthropist who in 2018 would donate $5 million toward construction of today's Harriett's Orlando Ballet Centre.
The Harwood-Watson Dance Studios is the last school in Winter Park with a tangible Royal touch. A large photo portrait of Edith, signed by her students at her funeral, hangs in its lobby.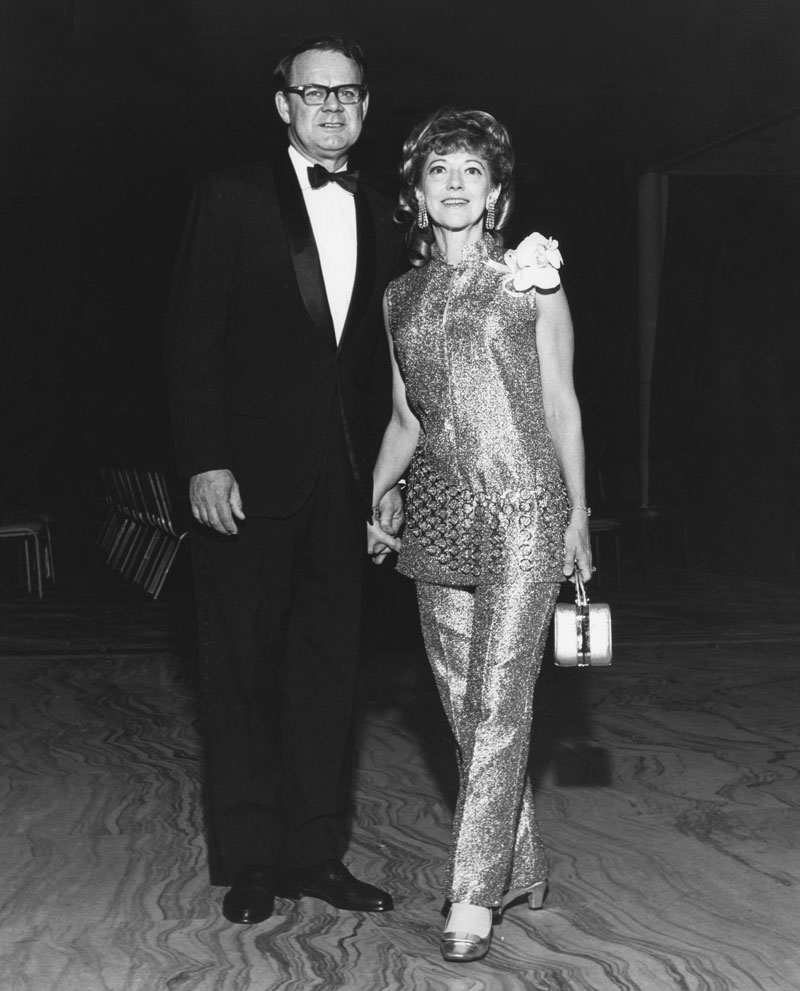 But the Royals' love of dance endures. Their impact can be seen where little children are learning arabesques, where professional dancers are fulfilling their dreams, where innovative choreography energizes the stage and where audiences pack houses for performances.
"Dance in Orlando would not be what it is today without the Royals," says Harwood-Watson. "Without our history, it would not have progressed."
Rick Walsh, who watched much of local dance history unfold during his marriage to Patti, agrees: "If there was a Mount Rushmore of Central Florida dance, it would have the Royals, Kip, Barbara and Patti on it," says Walsh, now president of the Knob Hill Group, an investment and consulting company in Orlando.
Walsh, in fact, is working to get a plaque installed at Harriett's Orlando Ballet Centre recognizing at least the three Royal proteges who began the city's first professional dance company. Such recognition would certainly be past due for local legends of the art form.
All the kudos would undoubtedly please Bill and Edith. But the fact is they were probably too busy to give much thought to how they might be regarded by future generations.
"We did nothing in our lives but the studio," said Edith in an oral history interview. "That was our whole life — the studio and the ballet company." For every lover of dance in Central Florida, that sounds like a life well lived.