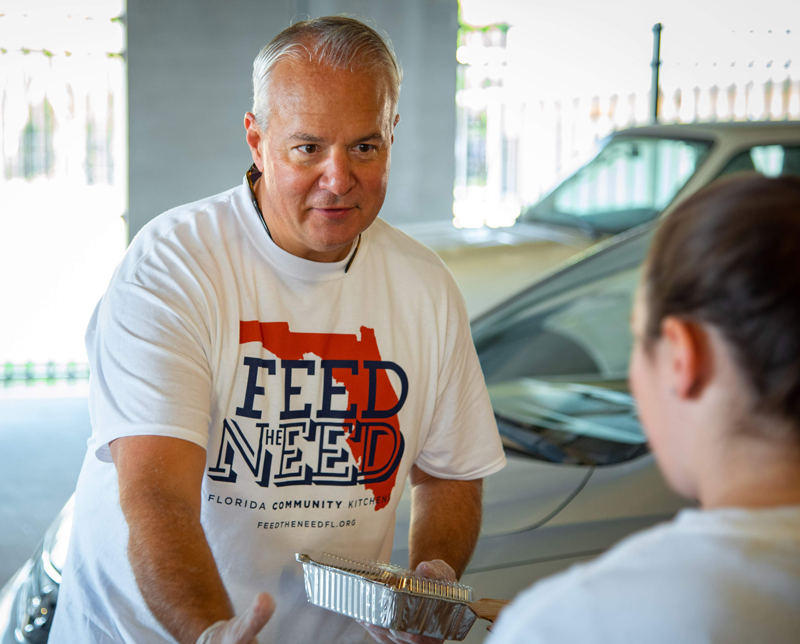 "Then God said, 'I give you every seed-bearing plant on the face of the whole earth and every tree that has fruit with seed in it. They will be yours for food.'" —Genesis 1:29
---
When people refer to a matter of biblical proportions, it's usually just figurative language. But when John Rivers quotes his favorite verse from Genesis these days, he makes it sound more like a blueprint, a plan just as real to him as the dirt beneath his feet.
Best known in Winter Park for creating the 4 Rivers Smokehouse chain and for a range of charitable enterprises he calls his "barbecue ministry," the plainspoken philanthropist-restauranteur is on a crusade to apply nuts and bolts to chapter and verse.
"Growing food is the easy part," he says.
Rivers' streamlined, back-to-basics campaign consists of educating young people about nutrition, creating a system to make fresh produce and healthy meals available to the needy, and localizing the food chain — particularly when it comes to produce.
He finds it untenable, for example, that one in five Orange County schoolchildren are food insecure and 41 million people in the U.S. lack consistent access to food — yet 30 percent of the nation's food supply goes to waste each year.
The centerpiece of Rivers' crusade is the 4Roots Farm & Agriculture Center, a back-to-basics urban farm, agricultural education and food-distribution center being developed on 38 acres just a few blocks away from Rivers' first barbecue restaurant, which opened on Fairbanks Avenue in 2009.
Donated by Dr. Phillips Charities to the 4R Foundation, the restaurant chain's charitable arm, the tract is located in the Packing District development, a nascent, 200-acre community between College Park and Orange Blossom Trail.
The campus will eventually include a YMCA, a park with a network of walking trails, 1 million square feet of office and retail space, and 3,500 residential units.
The farm will feature raised beds, row crops, hydroponic growing systems and a range of regenerative farming practices. Produce will be sold to Orange County Public Schools for its school lunch program, while the education center will serve as a think tank and a resource for high school and college students interested in agricultural careers.
Eventually a restaurant in the middle of the property will operate, literally, on a farm-to-table basis.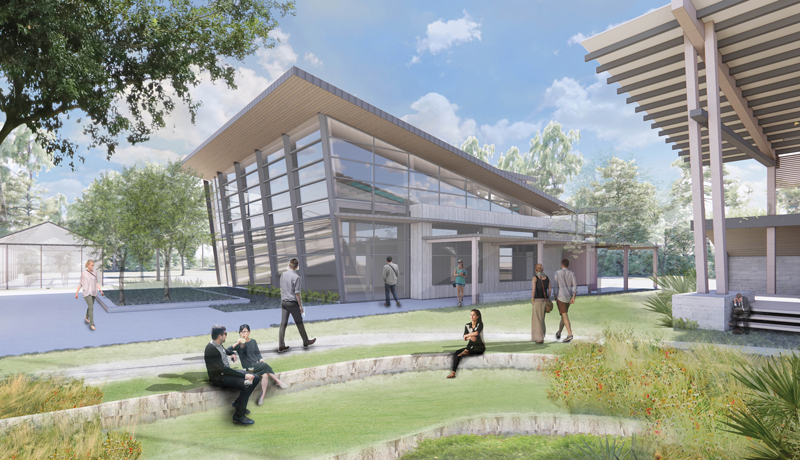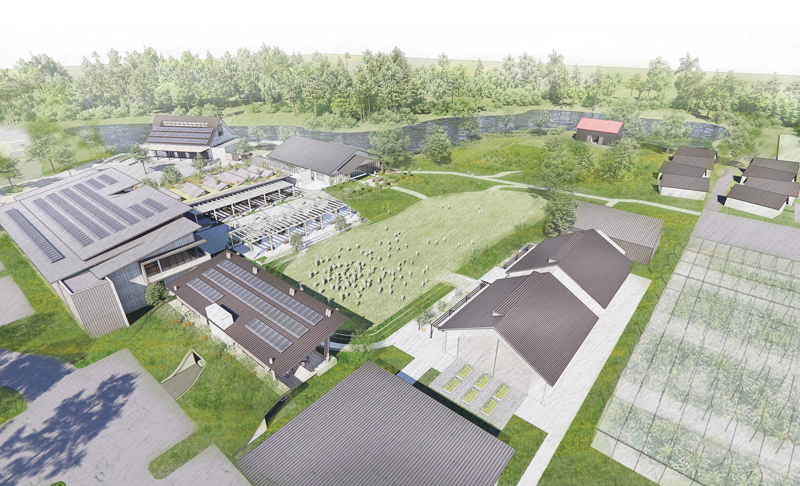 Plans call for the farm campus to be up and running in 2021, but a warehouse on the property already serves as the base of operations for Feed the Need Florida, a 4Roots-led coalition of restaurants, hotels and hospitality organizations.
Feed the Need teamed up with the Florida Department of Agriculture to provide more than 1 million meals to needy Floridians, including many of Orlando's out-of-work entertainers and laid-off theme-park employees.
Rivers' reverence for barbeque began when a 20-year career in the healthcare industry took him to Texas, a mecca of the flavorful art form. Soon after resettling in Central Florida, he began refining his own pitmaster skills on smokers he welded himself in his garage.
Even early on, Rivers' entrepreneurial spirit and charitable instincts overlapped: The idea for the business evolved after he staged a series of fundraising feasts, the first on behalf of a family at his church that had been struggling with bills for a daughter's cancer treatments.
His interest in the educational side of his campaign took shape after Orange County Public Schools Superintendent Barbara Jenkins enrolled him to help with not only sourcing the school lunch program but educating students and their families about good nutrition.
Through programs he established at Ocoee and Edgewater high schools, students who'd never seen a fresh vegetable outside of the produce aisle were growing them in gardens and hothouses on school grounds — and not only getting paid for their work, but enjoying the fruits (well, vegetables) of their labor as the produce was served in the cafeteria.
Soon, 4Roots plans on taking over the space previously operated as a Subway sandwich restaurant on the first floor of the Orlando Science Center and transforming it into The 4Roots Café — which will feature a healthy-foods menu and exhibits, interactive videos with children in mind and activities highlighting global food issues.
Rivers likes to emphasize the need for basic education about nutrition in a fast-food universe by telling the story of an Ocoee High School student who had proudly presented a head of lettuce from the school garden to her mother. Later, discovering that the lettuce had been tossed in the garbage, the astonished teen asked why.
Replied her mother: "You told me it was in the dirt, so I threw it out."