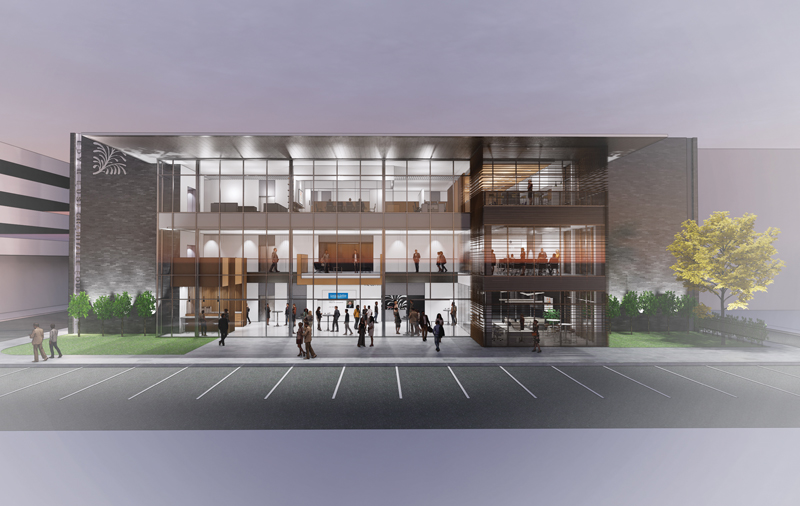 Could picture-postcard Winter Park possibly become even more exceptional? For generations it has been a hub for dining, shopping, education and the arts. And it's one of the most charming small cities in the U.S., highlighted by genteel, old-world ambiance and the business district's signature, oak-shaded Central Park.
Rollins College, a top-rated liberal arts institution that anchors the southern terminus of Park Avenue, appears on virtually every compilation of the nation's most beautiful campuses. And, from downtown, a half-dozen one-of-a-kind museums are within walking distance from one another.
Still, despite this superabundance of style and substance, the answer to the question is yes. The city could — and soon will — increase its already off-the-charts cultural and intellectual quotient.
The Edyth Bush Charitable Foundation has recently begun work on a new, 16,934-square-foot headquarters to replace its existing building at the corner of East Welbourne and South Knowles avenues, a block off Park Avenue (next to the popular Cocina 214 restaurant).
But this won't be just another building. "The Edyth," set to be completed in 2022, will house not only the 49-year-old foundation's administrative offices. There'll also be community meeting spaces that will bustle with activities ranging from classes, performances, art exhibitions and more.
"I think this project will be transformative," says David A. Odahowski, now entering his 30th year as president of the foundation. "We'll have to start calling Park Avenue 'The Avenue of Ideas.'"
Odahowski is referring not only to the foundation's project but also to the Innovation Triangle, which is planned by Rollins on what's now known as the Lawrence Center — a city block bounded by New England, Interlachen, Lyman and Knowles avenues, just down the street from The Edyth.
According to college officials, the 40,000-square-foot building now occupied by Valley National Bank and other tenants would remain on the site's northwest corner. Two new buildings — one housing the Roy E. Crummer Graduate School of Business and one housing the Cornell Fine Arts Museum — would be built on the southeast and northeast corners, respectively. The third component of the triangle is 72-bed expansion of the college-owned Alfond Inn.
Each component of the Innovation Triangle is dependent upon fundraising, which COVID-19 has temporarily upended. Still, plans call for the project — which earned city approvals earlier this year — to continue apace when the health crisis resolves and economic stability returns.
The Edyth Bush Charitable Foundation, however, is pushing ahead now with a view toward positioning itself for a post-pandemic world in which philanthropy will be more important than ever.
"This too shall pass," adds Odahowski, an attorney by training who ran the Wasie Foundation in Minneapolis before finding a decidedly warmer home in sunny Central Florida. "Between our project and the Innovation Triangle, downtown Winter Park will be buzzing,"
Ironically, Odahowski's Minneapolis connection continued in Winter Park. Archibald Granville "Archie" Bush and Edyth Bassler Bush, his wife and the local foundation's benefactor, were also from Minneapolis, and became seasonal Winter Park residents in 1949.
Odahowski continues: "Our new home will reshape our ability to serve the community in a very dramatic way. Our intention is to create a gathering place that will spark creative new ideas, connect individuals and organizations doing good in the community, and provide the tools, space, and resources that many nonprofit organizations would not have access to otherwise."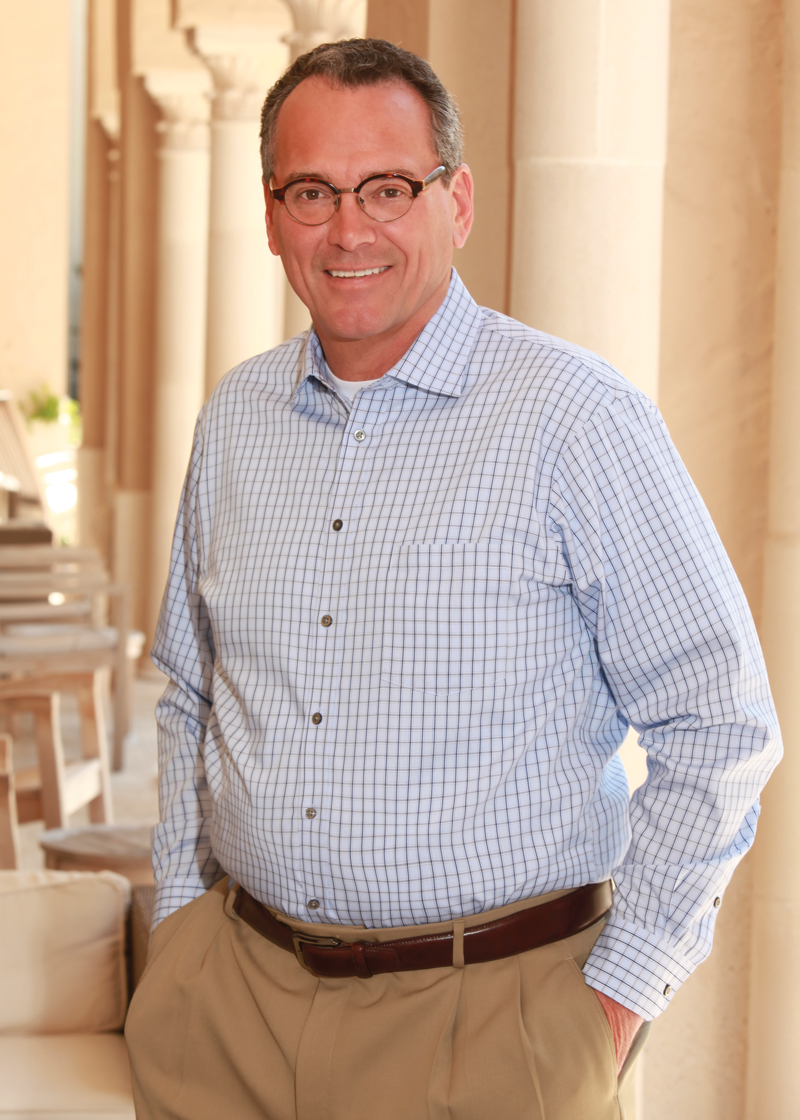 Designed by SchenkelShultz Architecture, The Edyth will feature a glass facade, a two-story atrium and three levels — each with a specific purpose. The layout is comparable to a theater, a nod to Edyth's advocacy for the arts and the foundation's history of supporting the local arts community.
The first floor will be dedicated to meeting rooms and open space for use by local groups. Odahowski describes it as "a hub for creativity and connection."
The second floor, dubbed "The Archibald" in honor of Edyth's husband, will house a community board room equipped with state-of-the-art technology. The third floor will encompass administrative offices and perhaps another nonprofit tenant.
Since it was formed, the foundation has distributed 4,141 grants to nonprofit organizations totaling more than $113 million. Most of the grants have gone to nonprofit organizations involved with education, healthcare and programs for the underprivileged "that help people help themselves."
But the foundation casts a wide net — and was the first and largest contributor to the under-construction Winter Park Public Library and Events Center in Martin Luther King Jr. Park. The $750,000 matching grant gave the project — which was controversial in some quarters — a seal of approval from one of the region's most respected philanthropic organizations.
Most Central Floridians know the Bush name because of the foundation and its wide-ranging work. But the people who made it all possible have fascinating backstories.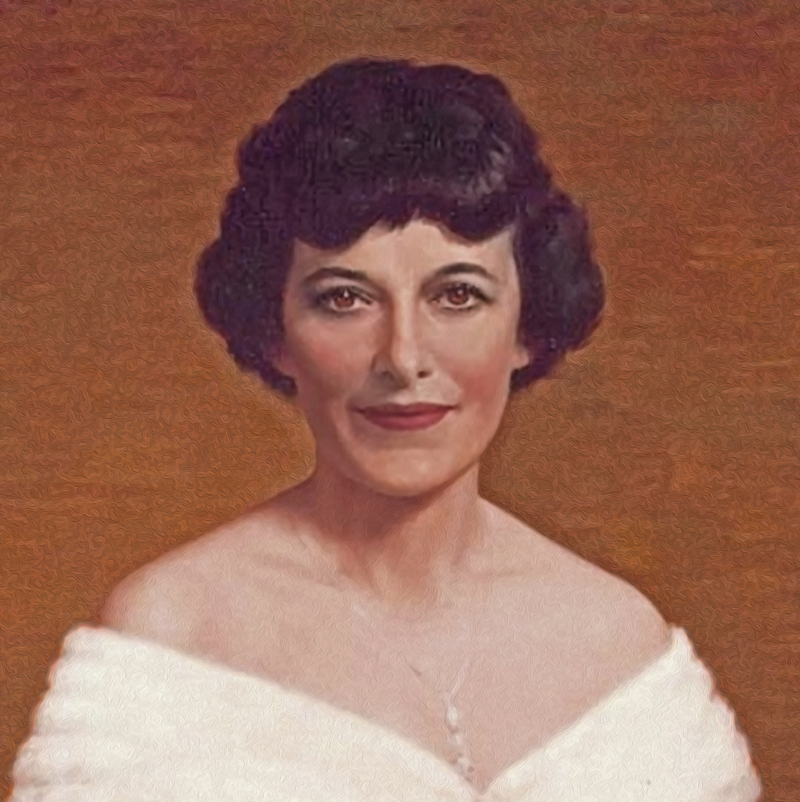 Edyth (1887-1972), whose name would one day become synonymous with philanthropic giving in Central Florida, was a successful actress, ballet dancer and playwright until she gave up her stage career in 1919 to marry Archie (1887-1966), sales manager for the then-struggling Minnesota Mining and Manufacturing company.
Archie was not wealthy at the time — but he later became the chairman and largest individual shareholder of the company known worldwide as 3M. The Bushes first visited Winter Park in 1949, buying a winter home and immersing themselves in civic life.
Most notably, they donated to Rollins and helped found Winter Park Memorial Hospital (now AdventHealth Winter Park). After Archie's death, Edyth decided to settle permanently in Winter Park and focused on giving to programs that advanced education and the arts.
In 1967, for example, she funded construction of Loch Haven Park's Central Florida Civic Theater, which was renamed the Edyth Bush Theater following her death. (It's now known as Orlando Repertory Theater.)
The Edyth Bush Charitable Foundation, formed in 1973, has kept on giving. Rollins has been a major beneficiary, receiving almost $15 million — including an $800,000 gift for construction of the original Archibald Granville Bush Science Center. (In 2013, the foundation gave another $1 million for renovation and expansion of the building.)
In collaboration with the college, it operates the Edyth Bush Institute for Philanthropy and Nonprofit Leadership, which provides consulting services to some 3,000 nonprofit executives and board members from around the country every year.
In 2015, the foundation won the Outstanding Foundation Award from the Association of Fundraising Professionals — earning the same honor from both the international chapter and the regional chapter — by effectively carrying out Edyth's instructions: "Make Central Florida a better place for all of its citizens."
Odahowski, who prefers to keep a low profile, has nonetheless come to be known as "Mr. Winter Park" for his scrupulous stewardship of the foundation — which supports numerous good causes in the city where it was founded.
The epitome of "Minnesota nice," Odahowski earned a law degree from Hamline University School of Law in St. Paul. He likes to point out that as a student, he studied in Hamline's Bush Memorial Library — named for Archie Bush — never dreaming that he would someday head a foundation that would fund yet another educational building named for the self-made millionaire.
"I'm always asking about the highest and best needs of the people with whom I meet," says Odahowski. "My role is that of a fiduciary of the philanthropic legacy of Edyth Bush. It's not my foundation, nor my money, nor my priorities. I'm here to prepare the next generation of board and staff to carry the torch and burn a brighter flame of servant leadership for the future."