Photography by Rafael Tongol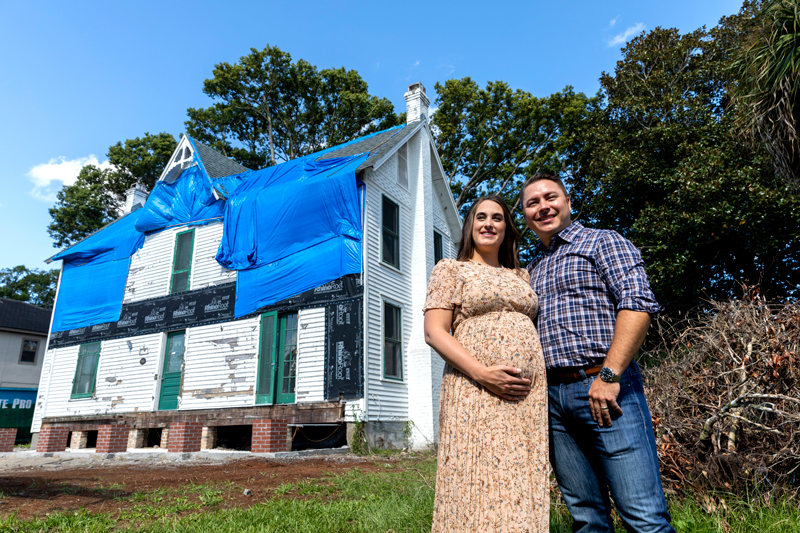 Manhattan ad man Jim Blandings (Cary Grant) has had enough of city life. Instead of a crowded apartment, he envisions a spacious, single-family home in Connecticut where he and his wife, Muriel (Myrna Loy), can put down roots and raise their children in a stress-free setting.
The 1948 film, Mr. Blandings Builds His Dream House, follows the travails of the hapless Blandings clan as they buy a home intending to remodel it, but ultimately tear it down when they learn that it's on the verge of collapse.
They build anew with the help of a flinty assortment of local tradespeople who explain that most aspects of the project are either impossible or twice as costly as anticipated.
It's a screwball comedy, but also a horror story. And some 65 years later, Mr. Blandings' experience remains a cautionary tale for those who wish to remodel an old home but begin the process uninformed and unprepared.
---
"It's all a conspiracy, I tell you! The minute you start, they put you on the all-American sucker list. You start out to build a home and wind up in the poorhouse. And if it can happen to me, what about the guys who aren't making $15,000 a year? The ones who want a home of their own. It's a conspiracy, I tell you — against every boy and girl who were ever in love!" — Jim Blandings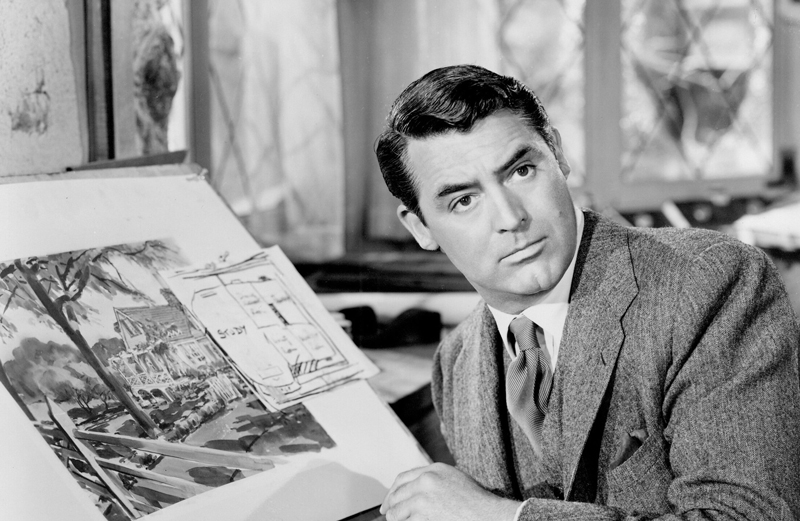 ---
Rhett and Brooke Delaney aren't all that different from Jim and Muriel Blandings — they're young, earnest, enthusiastic and enamored with historic structures. But, unlike the celluloid couple, they know exactly what they're getting into.
The Delaneys know that buying and restoring an old home with character will cost the same or more than a new home with state-of-the-art bells and whistles — and none of the headaches. Regardless, they insist, bring it on.
Rhett, 36, a branch manager at Movement Mortgage, and Brooke, 32, a veterinarian at Winter Park Veterinary Hospital, moved to Central Florida from New Orleans in 2007, after Hurricane Katrina.
"Growing up in New Orleans, we were surrounded by history," says Rhett. "That's what we were accustomed to." Adds Brooke: "In New Orleans, architecture is valued. A home has to have a soul."
Since July, the Delaneys have been the proud owners of the Waddell House, 1331 Aloma Avenue, which was built in 1897 (or 1901, depending upon the source) by William and Cartie Waddell of Wisconsin. William Waddell served as what would now be considered a city commissioner and deputy marshal, and his wife ran the Osceola Inn.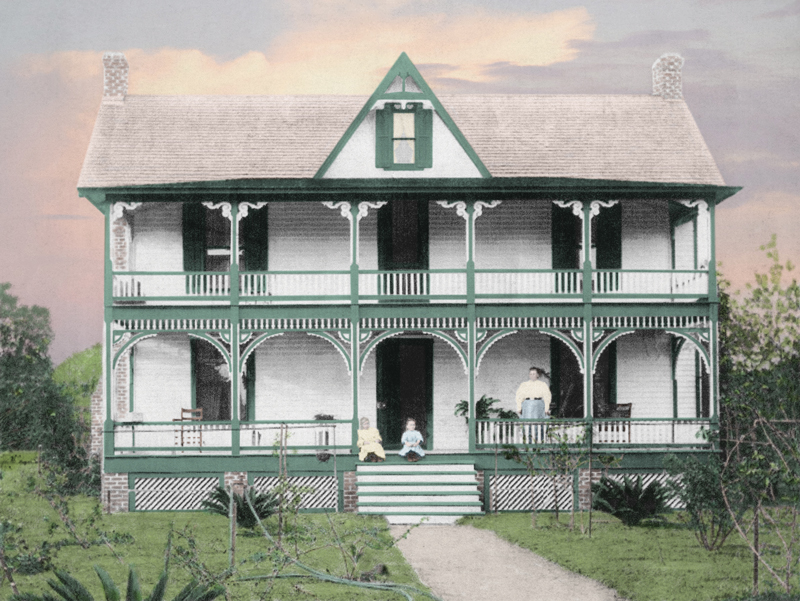 Unlike most older homes in Winter Park, the Waddell House isn't located in College Quarter or East Virginia Heights, the city's two designated residential historic districts. (A stretch of Interlachen Drive and Downtown Winter Park also have historic district status.)
The white, two-story Victorian charmer with green trim and distinctive porches — two in the front, one for each story, and one in the rear — sits rather incongruously along a busy thoroughfare on an oversized lot (150-by-190 feet). It's an ideal location for another of the city's ubiquitous McMansions. Or maybe even three.
In 2005, however, the families of previous owners Charles B. and Lurinda J. Smith had the home placed on the Winter Park Register of Historic Places, which offered protections from lot splitting and demolition, and required historically accurate exterior remodeling.
The Smiths could have chosen to raze the 2,400-square-foot structure and, with city approval, split the lot into three 15,200 square-foot parcels. Instead, they chose to protect this genteel reminder of the city's past. But for a time, the gesture seemed to have been in vain.
In February 2019, a Tennessee couple, David Dunaway, a retired lawyer, and his wife, Deborah, a nurse practitioner, bought the Waddell House for $480,000 — without an inspection — and declared that it would become their "forever home," according to a story about the acquisition in the Orlando Sentinel.
The Dunaways assured city staffers that their intention was restoration. However, they said, all three porches — especially the front porch on the second floor — were unstable and would have to be taken out and replaced. The frilly porches, which stretched the width of the home, provided much of its charm.
Of course, such structural issues wouldn't be unexpected in a poorly maintained home more than 120 years old. But a demolition permit and approval from the city's Historic Preservation Board would be required before work could begin. And, because of the home's historic designation, the replacement porches would have to match the originals.
Although the Dunaways applied for a permit on July 8, they inexplicably had the front and rear porches removed on July 13 — before the permit was issued and before the board had granted its stamp of approval. At that point, as one might expect, everything went off the rails.
Winter Parkers, many of whom had occasion to drive past the Waddell House almost daily, were concerned when they noticed that the porches had vanished and that the structure was draped with a blue post-hurricane tarp. But concern turned to outrage when it was reported that no one in authority had signed off on the demolition.
The city building department issued a stop-work order on July 15, by which time the Dunaways had returned to Tennessee. In the meantime, the loosely affixed tarp allowed water intrusion, which damaged the home's horsehair plaster walls and heart of pine floors.
Jeff Briggs, the usually patient but increasingly exasperated city planning manager, was initially unable to reach the Dunaways and get an explanation.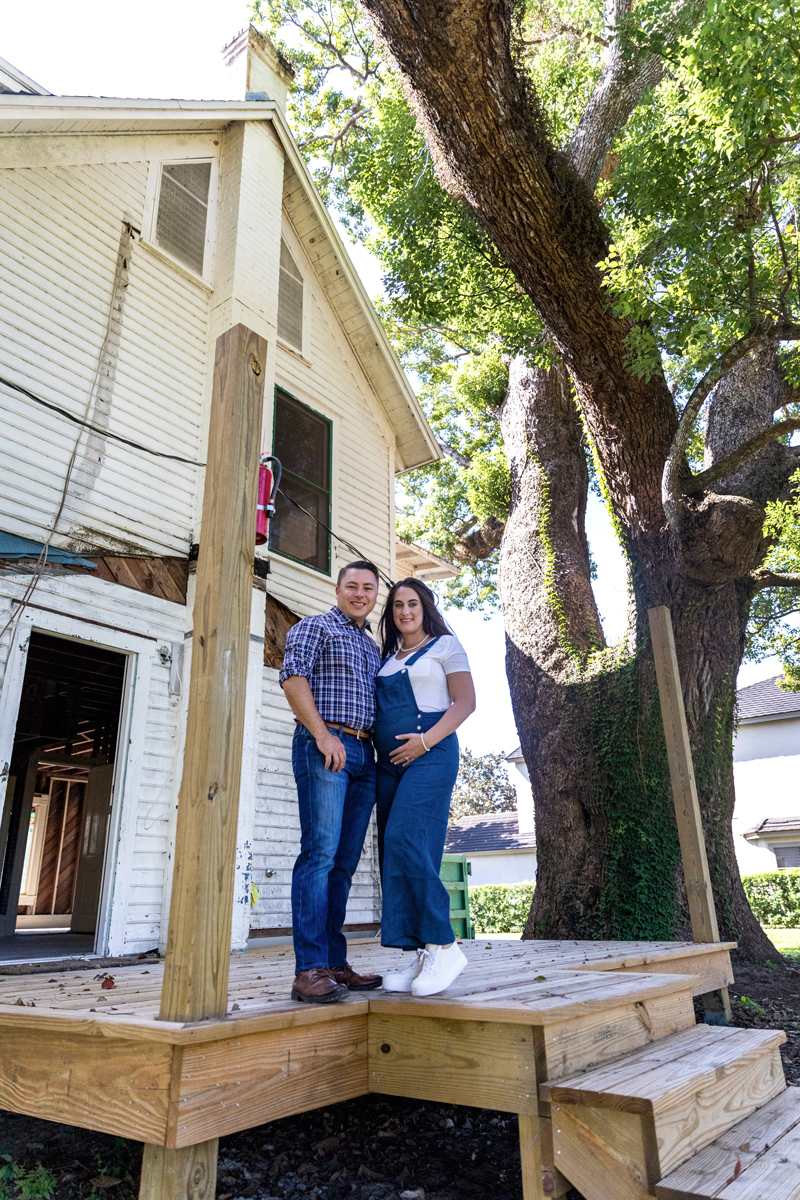 Not being from Winter Park, the Dunaways had not experienced the wrath of locals when a historic structure is threatened. A "Save the Waddell House" campaign had already begun on social media when the city issued a notice of violation on October 9.
On October 16, the Dunaways responded and promised to secure the tarps. But they also revealed that they had hired a structural engineer to "do a complete appraisal on the structural integrity of the home to determine if repairs are possible or feasible or if the home needs to be demolished."
Uh-oh.
The tarps were secured on October 22. But when no steps were taken to restore the porches, a hearing was set before the city's Code Enforcement Board for December 5. The board ordered the Dunaways to submit restoration plans in seven days or face a $250 fine for each day they remained in violation.
Attending the meeting was the couple's Longwood-based attorney, Kevin Donaghy, who announced that an engineer had judged the home structurally unsound. The Dunaways, Donaghy said, have "reached an impasse where they cannot afford to repair the entire home." Why would they replace the porches on a home that they would have to tear down?
It was alleged by some that the neglect was strategic. Christine Dalton, a member of the Florida Trust for Historic Preservation, emailed Briggs and reiterated that "this is a strategy of many property investors — create conditions for deterioration, then hire a structural engineer to write a report stating that the building is unsafe and therefore must be demolished."
Then, in a confusing sequence of events, the Dunaways reversed course and agreed to take out a loan so they could proceed with their original plans. Shortly thereafter, however, they told city officials that personal reasons would prevent them from restoring their "forever home."
Just in the nick of time, though, new buyers emerged who were eager to take on the project. Enter Rhett and Brooke Delaney, who paid the Dunaways $520,000 and closed on the increasingly forlorn Waddell House in July of 2020 — almost exactly one year following the ominous porch fiasco between the previous owners and the city.
Briggs — along with hundreds of locals, many of whom were preparing to mobilize around a rescue effort — could hardly could have felt more relieved.
"The city and the Historic Preservation Board are very fortunate to have had this property purchased by people who are willing to restore it and make it a showplace," Briggs says. "It's also nice to see that the city can actually enforce its regulations."
A communitywide "amen" was almost audible. The Waddell House would not need to become a cause célèbre, as had been the case with Casa Feliz and the Capen-Showalter House.
"It's incredible how well built this place is," says Rhett as he sits outside a circa 1930s tin shed in the backyard, where a camphor tree 22 feet in circumference provides shade. Inside the home, workers tear out walls and reveal the grand old lady's stubborn wooden bones. "Old homes like this are worth saving. I hope it lasts another 123 years."
The Delaneys will add about 1,800 square feet of living area through a two-story extension at the rear that will encompass a first-floor office and a second-floor master bedroom. The addition will feature a wraparound back porch.
There'll also be two-and-a-half bathrooms added to the existing two bathrooms (neither of which, oddly, are located downstairs). Later, a carriage house will be built on the west side and connected to the main structure by a porte cochere. The circular driveway will be lined by bricks delineating a period-appropriate oyster shell driving surface.
Rhett adds that no major surprises have been encountered so far, except for evidence that a squatter had lived in the home's attic. As it happened, an unauthorized tenant had indeed been ushered out by the Winter Park Police Department in 2018 — but left some of his belongings behind.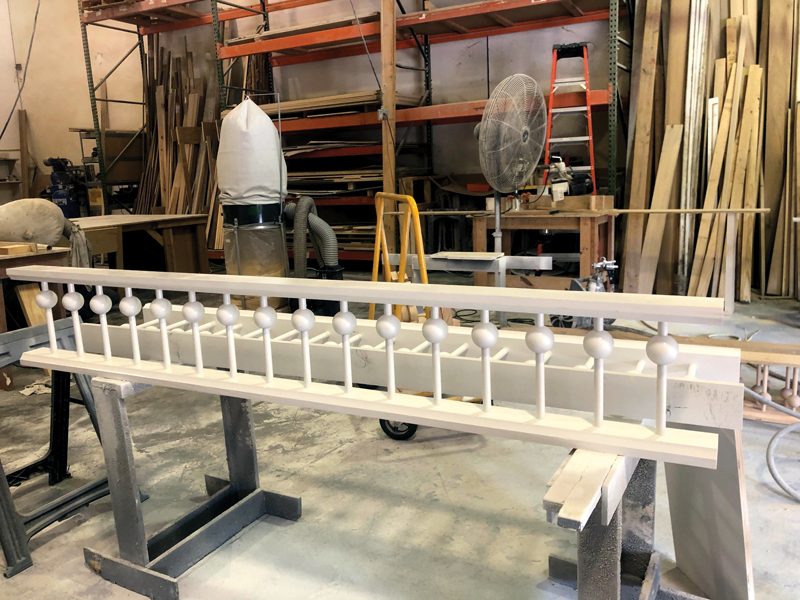 The project architect is Randy Bumbalough of Arc Design Lab in Orlando, while the general contractor is C2 General Contracting in Longwood. C2 has its own millwork operation and, in addition to overseeing the renovation, is re-creating the gingerbread-laden porches based on designs by Bumbalough and old photographs of the home.
"Hopefully when we're done, no one would know at a glance that the porches aren't exactly what they were originally," says Mark Chipperfield, C2's general manager.
Rhett says the project will be complete by September 2021, at which time he and Brooke — plus a child due in December 2020 and three talkative parrots — will move from an old home into an even older one. The couple currently lives on Hollywood Avenue in what may be the city's only remaining Sears Roebuck kit home.
What will the ultimate tab be for this labor of love? The Delaneys demure when asked to discuss costs — but it wouldn't be surprising if rehabilitation of the existing structure, construction of the additions and furnishing the home (mostly with antiques, they say) totals as much or more than the purchase price.
So what? In Mr. Blandings Builds His Dream House, naysaying attorney Bill Cole (Melvyn Douglas) gives his friends Jim and Muriel some rare encouragement when their home is finally completed, revealing in his contrition that he has finally come to understand what's truly important:
"Ever since this thing started, I've been the voice of doom about the project. Every step of the way I've been convinced that you were getting fleeced, bilked, rooked, flimflammed and generally taken to the cleaners. Maybe you were. Maybe it cost a lot more than you thought it would. Maybe there were times when you wish you'd never started. But when I look at what you two have got here … well, I don't know."
Then the Cole character hits the proverbial nail on the head: "Maybe there are some things you should buy with your heart, not your head."