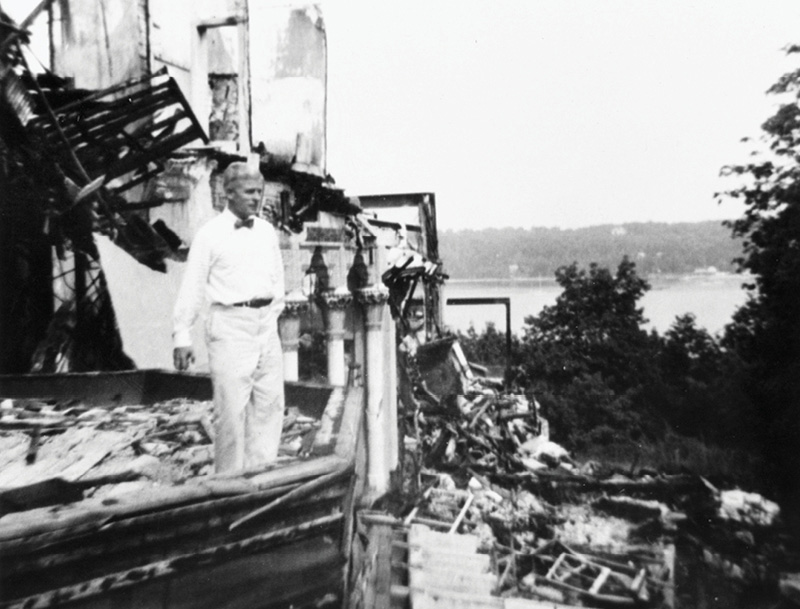 In a year like this, it's easy to forget that there's such a thing as a nice surprise. Yet here I am, telling you about two of them. 
The first one materialized over the summer at the Charles Hosmer Morse Museum of American Art, which had temporarily closed because of the COVID-19 pandemic. 
Shuttered away were the museum's core galleries that celebrate decorative impresario Louis Comfort Tiffany's personal Xanadu: Laurelton Hall. The early 20th-century Long Island country estate was designed by Tiffany and filled with some of his most dazzling creations — from a Byzantine-inspired chapel to his luminous, oversized stained-glass windows. 
Those now-priceless windows, plus numerous other architectural and decorative treasures from the elaborate home, had been rescued by the museum's Winter Park founders, Hugh McKean and his wife, Jeannette Genius McKean, after Laurelton Hall had fallen into disrepair and was partially destroyed by fire in 1957. 
It seemed unlikely that any museum-worthy creation the McKeans might have missed would resurface after all these years. But one did. 
It's a fireplace hood that had been suspended over the hearth in Laurelton Hall's study to keep embers from escaping into the room — a functional object that would have been an ugly-duckling afterthought in any other home of the period. 
Tiffany, obsessive about turning everything within his line of sight into a thing of beauty, couldn't leave it at that. He had the cast-iron hood forged in thin layers, as though from interlaced sheets of leather, then decorated it with long rows of translucent mica cutouts and the circular silhouettes of Japanese sword guard symbols collected on his travels. 
It must have been mesmerizing, sitting by a fire on a winter's night, watching the play of light in that room. In the Art Nouveau extravaganza that was Laurelton Hall, even the shadows on the walls had their role to play.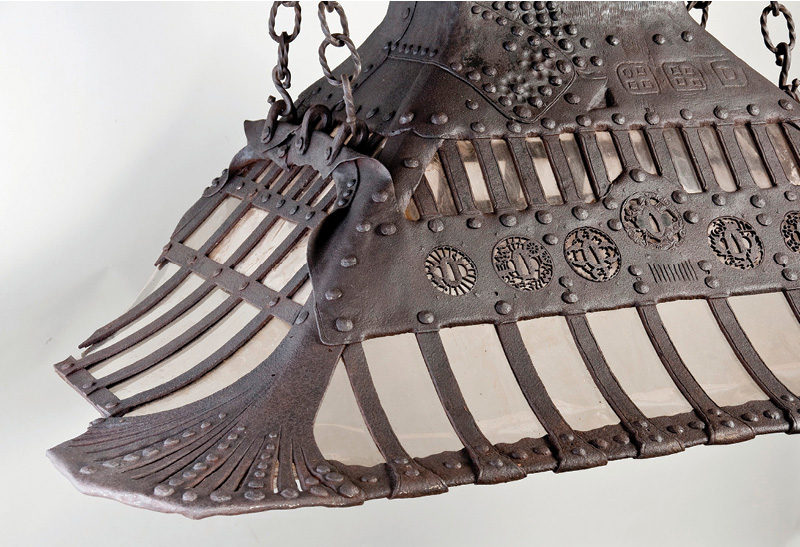 The fireplace hood, which had been in the hands of a private collector, was acquired by the museum earlier this year and will be installed in the hallway leading to the Laurelton Hall galleries by mid-October. 
As of this writing, the Morse has reopened — although you need to call ahead to reserve a time slot for your party, in keeping with the museum's social-distancing measures.
Now to pleasant surprise No. 2, and yet another treasure lost and found. 
This one goes back to 1909, when a fire likely caused by faulty wiring destroyed the original Knowles Hall on the Rollins College campus. The building was home to a natural science museum filled with hundreds of specimens and artifacts assembled by science professor Thomas R. Baker. 
In the aftermath of the disaster, the college sent out a plea to collectors and institutions around the country, requesting donations of "museum quality" specimens for a new repository. 
The turn of the last century was an era when amateur archeologists embarked on freewheeling and often unprincipled expeditions. Several of them responded to the college's plea, sending thousands of antiquities, fossils and other culturally significant objects. All eventually were incorporated into a new museum, named after Baker. 
When that museum fell into disuse and closed in the 1970s, what was left of the collection, which had dwindled to several hundred objects, wound up mothballed in the vaults of the college's Cornell Fine Arts Museum. 
There it languished, forgotten until four years ago, when Zachary Gilmore, a newly hired assistant professor of archeology, found a reference to it as he was leafing through departmental files.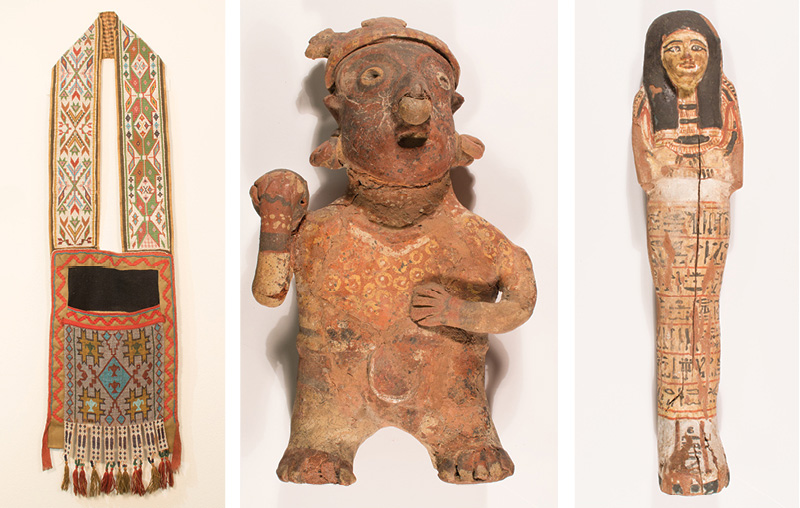 Now, roughly 70 of the long-hidden objects will be featured in an exhibition at the Cornell called Storied Objects: Relics and Tales from the Thomas R. Baker Museum. The exhibit is a collaborative effort between Gilmore, fellow archeology professor Robert Vander Poppen and their students.
The objects themselves are interesting enough, ranging from a Mesoamerican statuette of a soccer-type athlete to a Mesopotamian peace treaty that was etched on a cylinder and driven into a temple wall 5,000 years ago. But the emphasis of the exhibit is on those adventurous collectors of another time and place.
One of them was Edgar Banks, often cited as one of the inspirations for whip-wielding celluloid archeologist Indiana Jones.
Banks joined the U.S. Foreign Service in the early 1900s to get access to ancient ruins in what was then the Ottoman Empire. He collected hundreds of small Sumerian cuneiform tablets, one of the earliest examples of a writing system, and sold them to museums.
His daughter, who studied at Rollins, donated part of her father's collection to the college. The exhibit runs through January 3. Tell them Indiana Jones sent you. 
---
Michael McLeod, mmcleod@rollins.edu, is a contributing writer for Winter Park Magazine and an adjunct instructor in the English department at Rollins College.