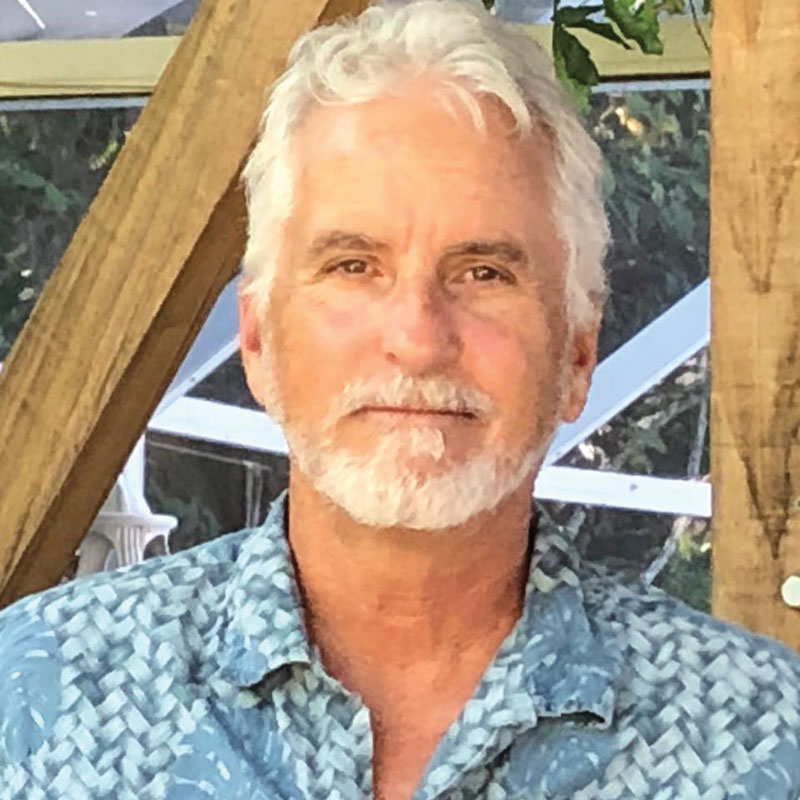 As Winter Parkers venture back into the world — cautiously, after the pandemic-induced shutdown — they'll encounter gorgeous summer days that offer no hint of the scary spring in which COVID-19 was (and, at this writing, still is) on a worldwide rampage.
Such days make us wonder how a nasty virus that was apparently spawned by bats in Wuhan, China, could touch a community half a world away; a community so lovely and so replete with flowery enclaves such as the Central Park Rose.
In fact, the city's summer reemergence reminded us of "Gardenia Girl," painted by Bill Farnsworth in 2011 for the Albin Polasek Museum & Sculpture Gardens' annual Winter Park Paint-Out.
The work captured both the beauty of the season and, with the presence of the lone figure, a sense of quiet contemplation that we believed was appropriate for the recent ordeal's aftermath.
So, while we prefer to use newer works on our covers, we tracked down "Gardenia Girl" and asked Farnsworth if we could resurrect it nearly a decade later to represent new hope and new beginnings in the summer of 2020.
A 1980 graduate of the Ringling School of Art and Design in Sarasota, Farnsworth, 62, has spent more than 34 years as an illustrator and fine artist. Born in Norwalk, Connecticut, he spent most of his life in New England, painting landscapes of rural areas while supporting his family with his growing illustration career.
Farnsworth is a Fellow in the American Society of Marine Artists and a Signature Member of the Oil Painters of America and the American Impressionist Society.
His paintings have appeared in many shows across the U.S. and can be found in numerous museums and private collections. He has earned awards of excellence from the Oil Painters of America's national and regional shows and took Best in Show honors at the Punta Gorda Visual Arts Center's 10th Biennial National Show.
Fine Art Views wrote of Farnsworth's paintings: "Sensitive and full of human emotion, the heartfelt work of Farns-worth takes us to inner depths." The Venice (Florida)-based artist says: "My goal with my work is to paint what I love and convey it honestly so the viewer can share that feeling."
His work is represented by the Hughes Gallery, Dabbert Gallery, Tree's Place, Reinert Fine Art, Mary Williams Fine Art, Gallery 330, Patricia Hutton Galleries and Gingerbread Square Gallery.
For more of Farnsworth's artwork and how it may be purchased, check out his website, billfarnsworth.com.