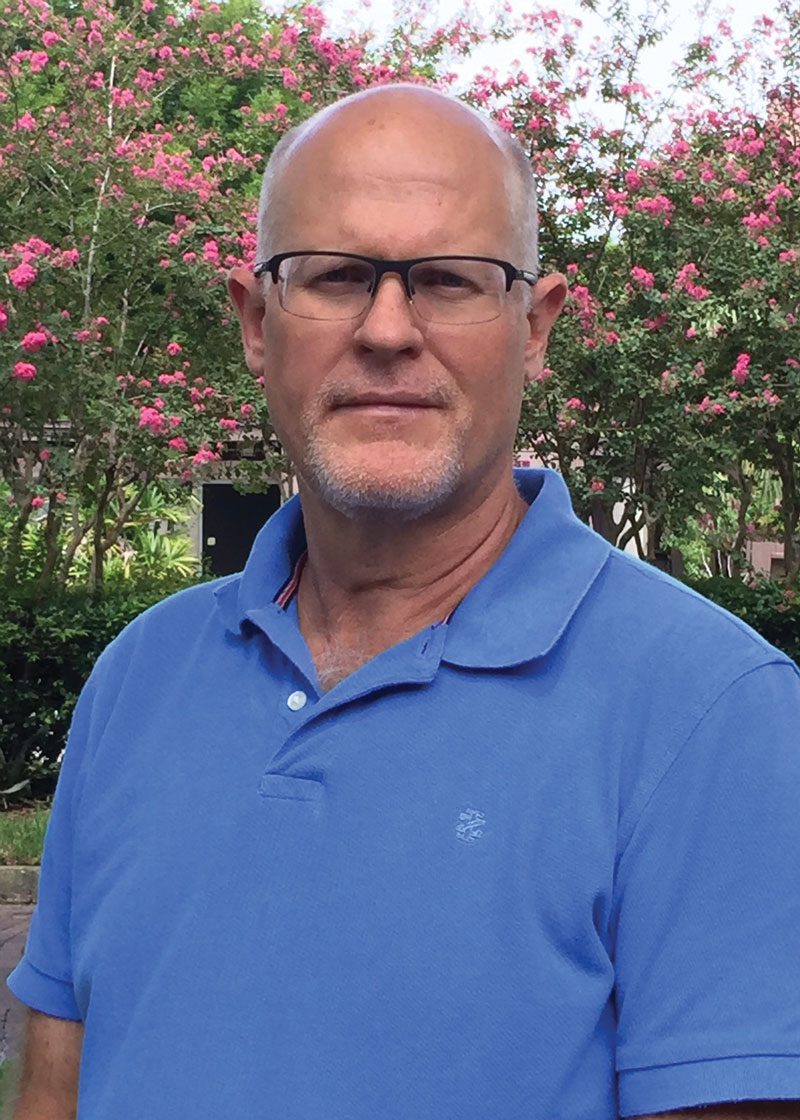 When Thaddeus Seymour died in October, there was no doubt that the beloved former Rollins College president would be the cover subject for the upcoming issue of Winter Park Magazine. But since Seymour was such an original character, we wanted to use an original image — not, for example, his official college portrait, which had been reproduced many times.
Thankfully, the city's most renowned portrait artist also happened to be an admirer of Seymour's. Don Sondag, a Winter Park native who has rendered images of many community leaders and notable personalities, graciously agreed to drop what he was doing and turn out a cover.
In just a few days, working from photographs and his memories of Seymour, the indefatigable Sondag managed to capture not only his subject's likeness but also his ebullient humor and oversized personality. The paint was barely dry when the completed work was delivered.
Sondag, a native of Winter Park, earned a BFA from the Rhode Island School of Design. He also studied painting and portraiture at the National Academy of Design and the Art Students League in New York City.
In addition to painting commissioned portraits and landscapes from his space at McRae Art Studios, he teaches portraiture and painting at the Crealdé School of Art, where he joined the faculty in 1990. He also has taught at Seminole State College, Walt Disney Imagineering and Walt Disney Feature Animation.
It is for his portraits that Sondag is best known. He has accepted commissions from the Dr. P. Phillips Foundation, Seminole State College, Tupperware Brands Corporation, and the University of Central Florida among many other institutional clients. His image of the iconic Fred Rogers (Mister Rogers' Neighborhood) hangs in the lobby of Tiedtke Concert Hall on the campus of Rollins.
Sondag's work has also been featured on posters for the Winter Park Sidewalk Art Festival and Casa Feliz, and is prominent in many private collections. "I paint portraits primarily but love to paint outdoors," he says. "Capturing the light, color and form is what I try to compose in my paintings."
You can see a sampling of the artist's photorealistic landscapes and waterscapes at Venetian Canals of Winter Park: The Art of Don Sondag, a new exhibition that runs through April 12 at the Albin Polasek Museum & Sculpture Gardens.
Venetian Canals explores why Winter Park once dubbed itself "the Venice of North America" through a fascinating collection of archival photographs, documents and assorted memorabilia accompanied by Sondag's vivid paintings of the charming channels that connect the Winter Park Chain of Lakes.
The exhibition is supported by Fannie Hillman + Associates, United Arts of Central Florida, the Florida Division of Cultural Affairs, the Edyth Bush Charitable Foundation and the City of Winter Park.
Venetian Canals may be viewed during regular hours at the museum, which is located at 633 Osceola Avenue. Admission, which allows access to the entire complex, is $10 for adults, $8 for seniors and college students, and $3 for students in kindergarten through 12th grade. Members and children under age 4 are admitted free. For more information, visit polasek.org.