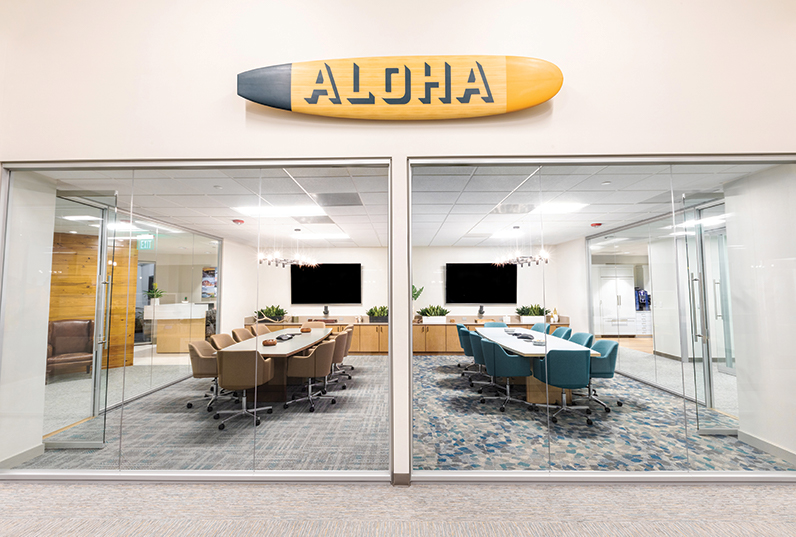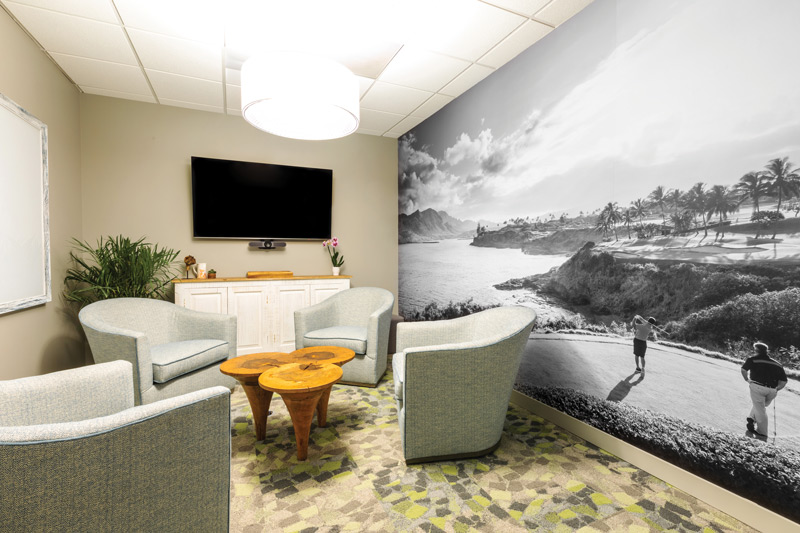 When Timbers Resorts CEO Greg Spencer began to investigate moving the company's corporate headquarters from Carbondale, Colorado — a picture-postcard small town just northwest of Aspen — he wanted to find a location that combined the area's sophisticated panache with easy accessibility, top-notch schools and proximity to workforce housing.
Spencer, 49, who was born in Orlando and attended college in Tallahassee, seemed to recall that Winter Park fit the bill in most respects. Early on, he began steering the 20-year-old company toward Central Florida.
"Winter Park became pretty compelling pretty fast," says Spencer, whose team also looked at locations in downtown Orlando, Dr. Phillips and Lake Nona. "Winter Park felt like where we came from, and I liked the scale. It was more of a cultural fit with our brand. In fact, our board was blown away."
In February, Timbers Resorts moved to a suite of offices at 1031 West Morse Boulevard, on the third floor of the Seacoast Bank building. And the space was built out to reflect the fast-growing company's mission, which is to develop and operate boutique resorts, hotels and private-residence clubs.
The walls are adorned with surfboards and eye-popping graphics of company properties, while the offices and conference rooms are outfitted with sleek, modern furnishings and all the high-tech bells and whistles you'd expect from a company with an international footprint.
"Aspen is one of the most beautiful places on earth, but we had employees looking at extremely long commutes," notes Spencer. Small wonder: The average home price in Carbondale is more than $800,000 and in Aspen more than $1.6 million.
Timbers Resorts was founded in 1999 by resort developer David Burden and since 2014 has been majority-owned by Los Angeles-based Oaktree Capital Management, whose portfolio includes about $120 billion in assets.
The Timbers portfolio includes 11 company-managed properties in Colorado, Florida, Hawaii, South Carolina, Italy and the U.S. Virgin Islands, as well as reciprocity agreements with other resorts in Arizona, California, Hawaii and Mexico.
Expansion opportunities are beckoning in Europe and the Caribbean as well as along the Eastern Seaboard. The company has a property in southeast Florida — Timbers Jupiter — and is eyeing opportunities in other Florida markets such as Naples, Lido Key and Palm Beach.
Some functions have remained in Colorado, and there are branch offices in Barcelona, Spain; Bluffton, South Carolina; and Kauai, Hawaii. But corporate headquarters — which encompasses marketing, finance, acquisitions and IT — now has a familiar zip code: 32789.
About 40 people — 10 of whom relocated from Colorado — work in the Winter Park office. Over the next five or six years, as many as 80 people will be employed at salaries that average more than $90,000 annually.
Central Florida's concentration of hospitality industry professionals was a major factor in the move, says Spencer. He praises the region's pro-business ethos and the professionalism of the Orlando Economic Partnership, the region's premier economic development organization.
Local organizations, such as the Winter Park Chamber of Commerce, were also helpful and welcoming, Spencer adds, noting that "the kind of people who live in Winter Park would be our buyers."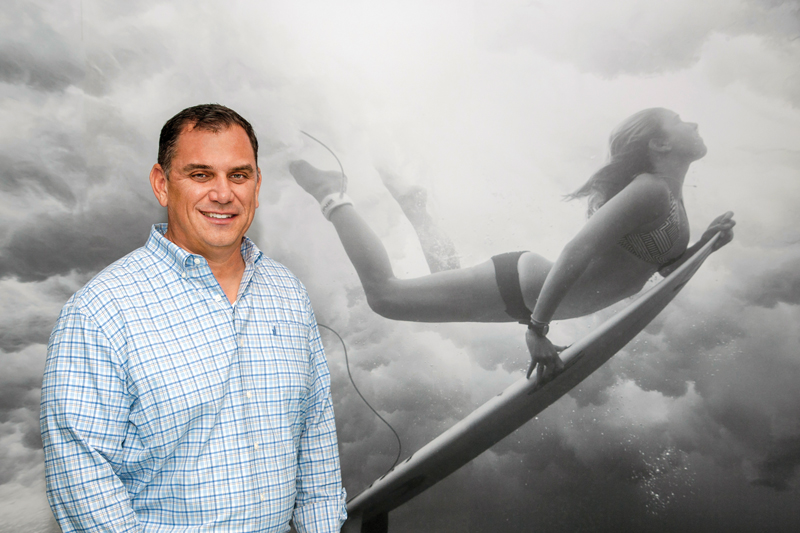 Timbers Resorts — which employs about 1,500 people throughout its system — clearly plans to emphasize corporate citizenship. The paint was barely dry at headquarters when the company agreed to become the presenting sponsor for the chamber's popular Taste of Winter Park. It was also a sponsor of Winter Park Magazine's Most Influential People event.
"We're very purposeful in everything we do," says Spencer of the company's civic involvement. "We either do it right or we don't do it."
Spencer holds a B.S. in political science from FSU, where he was an ROTC company commander. He became a logistics officer in the Air Force and left military service as a captain, joining Andersen Consulting (now Accenture) in Atlanta and specializing in major bank mergers, such as those involving NationsBank and Bank of America, and Wachovia and First Union.
He later earned an MBA from Webster University and another master's degree in real estate development from Columbia University, where he wrote his thesis about founding his own development company. "I interviewed some legendary developers while writing my thesis," recalls Spencer, who graduated at the top of his class.
Armed with insights from the best in the business, Spencer started Mont Ventoux Capital, based in Atlanta. But he was intrigued by resort development and impressed by what he had learned about Timbers Resorts. "I researched and knew these were the types of projects I wanted to do," he says.
Burden, who was then developing resort properties in Tuscany and the Virgin Islands, happened to be in Atlanta for an investor's conference. Spencer cold-called the company's executive chairman and wheedled a 15-minute meeting that stretched into three-and-a-half hours. He was hired in 2007 as a project manager and quickly rose through the ranks.
A snow skier and a water skier — he'll likely accomplish more of the latter in Winter Park — Spencer and his wife, Suzanne, have two daughters, ages 6 and 11. Suzanne is a women's health nurse practitioner, but is currently concentrating on raising the family and getting resettled.
Spencer is also an avid FSU football fan — although at this writing it appears that, for this season at least, Saturday afternoons may not be particularly joyful ones for Seminole fans. (Perhaps UCF will attract Spencer's interest if FSU can't quickly turn it around.)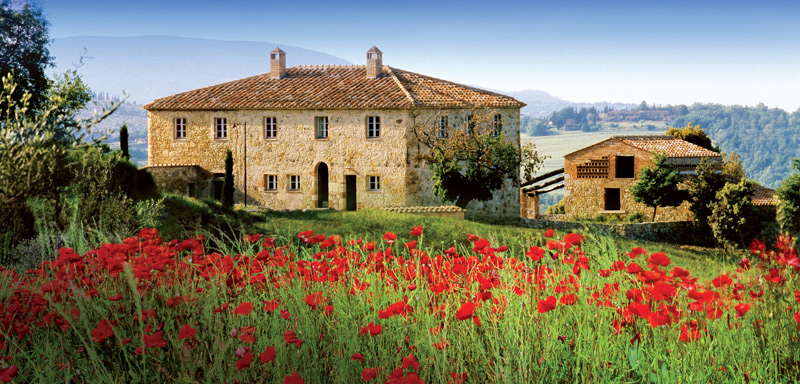 Spencer travels about 50 percent of the time — the convenience of Orlando International Airport also worked in Winter Park's favor — and logs some extremely long work days since the properties he oversees encompass time zones that differ by as much as 12 hours.
So while Spencer may not spend as much time in Winter Park as his employees will, he's convinced that the Coloradans who followed him southeast will enjoy their new lives in the City of Culture and Heritage: "Moving our headquarters out of the Aspen area was a difficult decision, but we feel that Winter Park has a very similar spirit that our brand and employees will fit well within."
So far, so good, says Jim Barnes, president of Jambarco Investment Group, which owns the building where the company leases its uber-cool space. "The folks at Timbers Resorts have personally expressed to me how they already feel at home in Winter Park," says Barnes. "We're so glad they chose Winter Park for their headquarters."
Adds Winter Park Mayor Steve Leary: "Timbers is known for sense of place and authenticity in each of their resorts, and felt that Winter Park was the perfect location for their new headquarters. They'll further strengthen a diverse economic environment where companies can start up or relocate and grow."