Photography by Rafael Tongol
When Eric Holm makes the short commute from his lavish estate overlooking Lake Virginia to his two-story office building on West Morse Boulevard, he drives a Rolls Royce. When he conducts a site visit to a far-flung Golden Corral restaurant, he flies on a private Challenger 350 business jet.
But Holm — who now seemingly has everything — says he'll never forget what it was like to have nothing. The youngest of five children, Holm and his siblings were raised by a single mother who was a waitress at the original Sonny's BBQ in Gainesville.
As a teenager Holm worked alongside his mother, bussing tables, washing dishes and cutting meat. He studied the operation and noticed that owners Sonny and Lucille Tillman both drove new Lincoln Continentals. Recalls Holm: "I thought to myself, 'Self, you could probably do this.'"
He clung to that belief through tough times. After moving to Fort Myers, the Holm family received the fixings for several Thanksgiving dinners from the Salvation Army.
"We needed the food," says Holm, who adds that having holiday meals together offered his family not only nourishment but a heaping helping of hope. Through good times and lean times, he has been paying it forward for the past 26 years.
Each Thanksgiving, a program Holm originated called "Helpings from the Heart" serves hearty turkey dinners to more than 20,000 people at the Salvation Army's gymnasium on Colonial Drive. More than 1,000 volunteers and an assortment of corporate partners participate.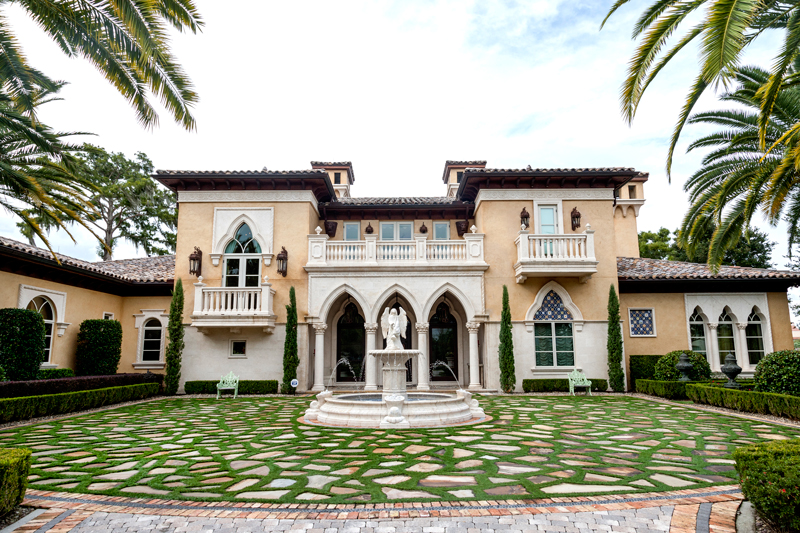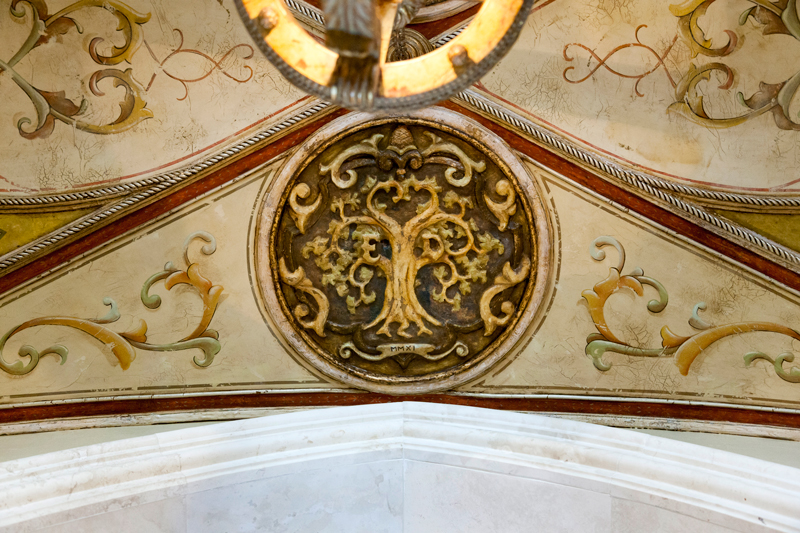 "No one should ever be hungry on Thanksgiving," states Holm, with the authority of someone who knows how it feels. "I'm humbled by the opportunity to serve others."
Holm, who serves on the Salvation Army's national advisory board, was also humbled in 2014 when he became a recipient of the faith-based service organization's Evangeline Booth Award. The first Booth Award went to Rev. Billy Graham in 1999.
That's good company indeed. But the honor was well deserved, says Ken Chapman, who with his wife Jessie captains the Salvation Army's Orlando Area Command.
"I believe that early on God planted a seed inside Eric Holm," adds Chapman, a fourth-generation Salvationist who came to Orlando in 2018 from Jackson, Mississippi. "He has a deep passion for those who are suffering. And he's a very humble man who never seeks the spotlight."
Holm, 62, is down-to-earth in a way that self-made millionaires can sometimes appear to be. But with Holm, say those who know him, the regular-guy persona isn't an act.
"Eric Holm is the epitome of the American dream," says Atlanta-based Chris Priest, director of communications for the Salvation Army's Southern Territory. Adds Orlando-based Rick Walsh, a retired Darden Restaurants executive and chairman and CEO of the Knob Hill Companies: "I wish our community had a lot more like him."
A WORKING-MAN'S PH.D.
For Holm, success is about working hard, giving back and "never forgetting where you come from." It's also about being a hands-on owner. Franchising, he says, "is an operator's opportunity, not an investor's opportunity."
Through his various companies, Holm now owns 33 Golden Corral restaurants in Florida and Georgia — he's the chain's largest franchisee — as well as four Krispy Kreme stores in Jacksonville and a Fairfield Inn & Suites in Celebration.
He plans to branch out with Jersey Mike's, a sub shop franchise, and has developed his own concept, Colt's Pig Stand (formerly Daytona Pig Stand), a fast-casual barbecue eatery in Daytona Beach. "I'm kind of going back to my roots with that one," he says.
Last year, Holm's various enterprises grossed $170 million and employed 3,000 people. "It seems like the harder we work, the luckier we get," muses Holm, a linebacker-sized man whose slight twang is appropriate for a self-described "country boy who did good."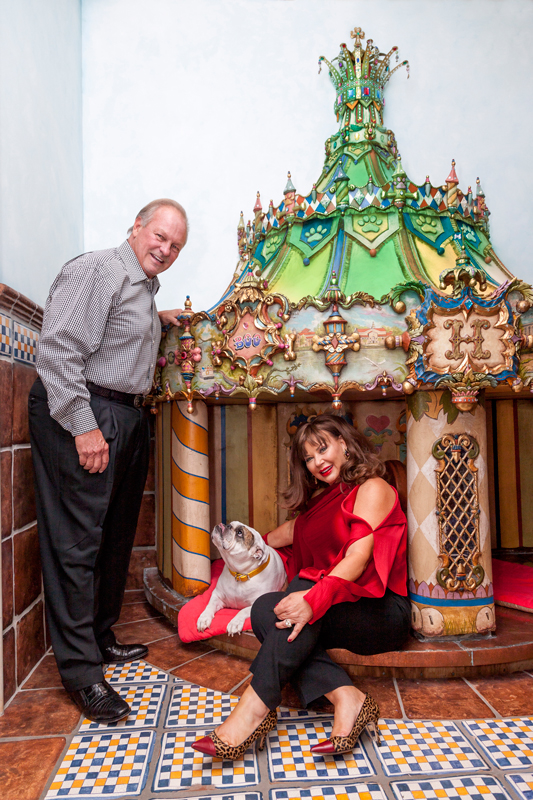 But Holm is just as likely to talk about his failures as his successes. That's in part because he believes failure — which, he notes, is inevitable for entrepreneurs — should be embraced as a learning experience.
"I have a working man's Ph.D.," says Holm. "If I bump my head, I try not to bump it in the same place twice. I've been broke before and it was no fun. But I'm proof that you can work your way out of it. You have to figure out where you want to go and who you want to be — and then move on."
Holm enrolled early in the school of hard knocks. He spent three years in the U.S. Army, mostly at Fort Campbell, Kentucky, then worked as a store manager at a McDonald's and then at a Wendy's.
His first foray into franchising — four Dairy Queens in Jacksonville — ended in failure. "I just spent too much money," recalls Holm, who was then 21. "I needed to get a job."
In the late 1970s Holm worked for the colorful Asher "Jerry" Sullivan, whose Gainesville-based Skeeter's restaurant was renowned for its oversized biscuits and two-fisted burgers. (There was a Skeeter's on Lee Road.)
Holm later became director of development for Kansas City-based Po' Folks — a down-home restaurant chain named for country singer Whisperin' Bill Anderson's 1961 chart-topper — which had 160 locations at its peak in 1982. (There was a Po' Folks on Semoran Boulevard.)
For several years Holm was an independent restaurateur, operating Legend's Dining and Dancing in Gainesville and Beachnutt's Beach Bar and Grill in Gainesville, Ocala and Leesburg.
"That experience taught me not to fall in love with a business," recalls Holm, who says he turned down five offers to buy Beachnutt's only to see the Gainesville location swallowed by a sinkhole. "It turned out to be a total loss."
Holm sold Legends and the remaining pair of Beachnutt's and moved to Orlando, where he opened Angel's Diner and Bakery in 1988. The nostalgia-themed eatery's first location was on Lee Road.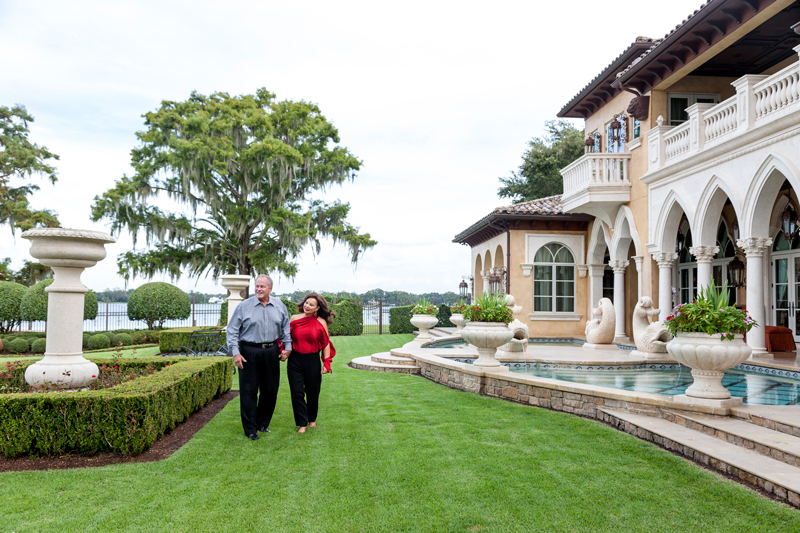 Within a few years there were seven local Angel's outlets. Holm started Helpings from the Heart in 1992, feeding people from the parking lots of his retro restaurants.
The following year he consolidated the effort at his West Colonial Drive location, near the Salvation Army's gymnasium and administrative offices. "The Salvation Army asked if they could send their guests to us," says Holm. "That's how the partnership began."
Helpings from the Heart proved Holm to be a compassionate giver. But as a businessperson, he was soon to face major challenges — and seize new opportunities.
Angel's — billed as "a bad place for a diet" and renowned for its hefty portions — was a success. So much so that in 1993 Holm sold the rights to develop the concept outside Florida to Denver-based Vicorp Restaurants, a publicly held company that owns the Village Inn and Baker's Square brands.
But that same year Holm closed the Angel's location at S.R. 436 and Aloma Avenue when road construction constricted traffic. The landlord sued and won a large judgment, which resulted in Holm filing for Chapter 7 bankruptcy in 1994.
One of Holm's backers was James Maynard, founder of Golden Corral, who suggested that Holm — who at the time also owned Bakely's Restaurant and Bake Shop on Fairbanks Avenue — take control of four struggling Golden Corral outlets in Orlando.
He took Maynard's advice and sold the Angel's chain in 1997. (Ironically, in 1998 Holm bought eight Atlanta-area Sonny's BBQ outlets and happened to meet founder Tillman, who referred to him as "somebody who used to work for me." Holm — who was for a time the largest Sonny's franchisee — sold the barbecue restaurants in 2006.)
A GOLDEN OPPORTUNITY
The Golden Corral turnaround project is when everything really began to click for Holm, who has described aspects of his career as "failing forward."
"We followed the manuals and procedures, then the business took off," Holm says. "Golden Corral has a great system if you follow it." He even posted his home phone number in the restaurants, asking people to call him with "the good, the bad and the ugly."
Mostly, the calls were good. Golden Corral is a well-loved brand that has grown and prospered while other buffet restaurants have lost their luster. The chain posted 3.7 percent sales growth last year even as its competitors experienced declines, bankruptcies and closures.
In part, that's because the Raleigh, North Carolina-based parent company has been privately owned since it was founded in 1973 and operates on a "100-year plan" that encourages reinvestment. "We elevate the buffet experience," says Holm.
Golden Corral certainly offers good food and plenty of it at a family friendly price, with more than 150 items from which to choose. At dinner, it's all you can eat — comfort food, mostly — for just $13.99 ($15.99 in tourist areas). Brunch is also available.
Calorie-counters are welcome — there are plenty of soups and salads — but it takes a mighty act of will to avoid the desserts. The chocolate tower, for example, is all but irresistible, as are the dozens of varieties of pies, cakes and puddings.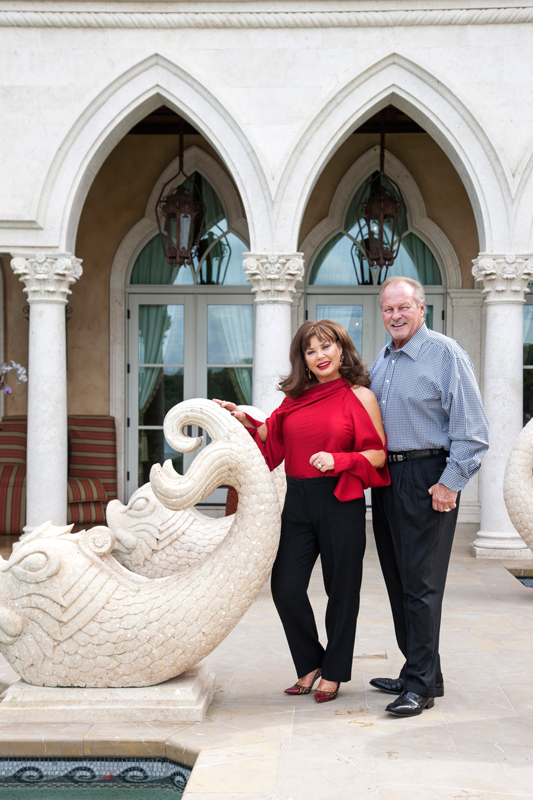 And no one — except, perhaps, your physician — will chastise you for returning a second time to the frozen custard machine.
Holm's personal favorite restaurants — apart from Golden Corral, of course — are Agave Azul, Cocina 214, Chevy's Fresh-Mex, Christner's Prime Steak & Lobster, Hillstone, Luma on Park, Luke's Kitchen and Bar and Ruth's Chris Steak House. Holm enjoys cooking — short ribs are his specialty — while Diane loves to prepare Italian dishes.
Life is indeed good for the Holmses, who frequently open their 13,000-square-foot home to not-for-profits, such as Camp Boggy Creek, for fundraising events. Diane Holm, vice president of the family business, manages its corporate events and philanthropic activities.
She recounts meeting her future husband more than 30 years ago at Coconuts, a popular nightspot in Altamonte Springs.
"I was with some people on my birthday and Eric came up and asked me to dinner," she says. "I said OK. And the following Tuesday he sent me lavender roses. He said, 'You know, you're going to marry me.'"
Diane Holm smiles when she recalls the days "when we didn't have two nickels to rub together." Today, in large part because they've experienced tough financial times, the couple cherishes the ability to give back.
Daughters Danielle, Erin and Erica are grown with families of their own. So the Holmses share space with a pampered English bulldog named Boo, who has his own room complete with a doggie shower and a handcrafted carousel in which to sleep.
Although Holm seems laid back, no one accomplishes what he has accomplished — or overcomes what he has overcome — without being driven to succeed regardless of the circumstances.
Just ask him about retiring or even slowing down and you'll find that his competitive fire still burns hotter than the barbecue pit at Sonny's during the lunch-hour rush.
"Nope," says Holm, who continues to open new restaurants and investigate new franchise opportunities. "We're running with our foot on the gas, not on the brake."
---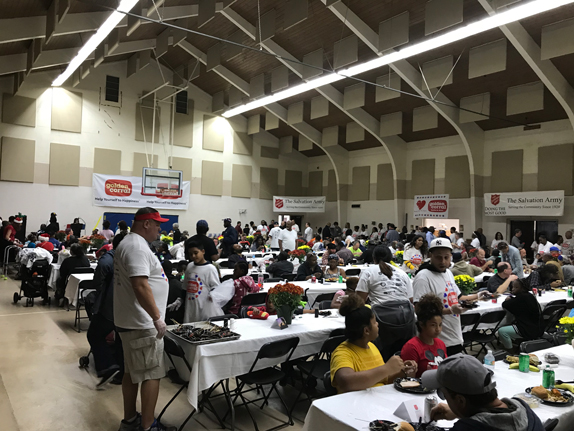 FAST FACTS
Name: Eric Holm
Age: 62
Title: Owner/Manager
Companies: Metro Corral, Holm Donuts, Holm Hotels, Holm Subs, Colt's Pig Stand
Properties: 33 Golden Corrals, four Krispy Kremes, one Marriott Fairfield Inn & Suites. In addition, Holm has recently assumed ownership of Keller Lawn Maintenance.
Family: Wife Diane; daughters Danielle, Erin and Erica; grandsons Kyle, Eric and Walker
Key Accomplishments: Having a successful marriage and raising our daughters.
Best Advice Received: James Maynard, founder of Golden Corral and a business partner of mine when I was an independent restaurant owner, told me I should never run out of cash.
Guilty Pleasure: Riding in my Challenger 350 jet.
Favorite Book: The Bible
Favorite Movie: It's a Wonderful Life.
Community Activities: Eric Holm is on the board of directors of the Catholic Foundation of Central Florida and the advisory board of the Salvation Army Orlando Area Command. He also serves on the national advisory board of the Salvation Army. Eric and Diane Holm are members of the Winter Park Memorial Hospital (Now AdventHealth Winter Park) Family Board, while the hospital's NCIU Unit — where their grandson, Eric, was born — is named the "Holm Dreamery" in recognition of their support. The Holmses also are sponsors of the 2019 Wishmaker's Ball, which benefits the Make-a-Wish Foundation, and the 3rd Annual Heart of Fashion Show, held in conjunction with Nemours Children's Hospital to benefit Camp Boggy Creek in Lake County. Diane Holm, who chairs the event's organizing committee, is on the Camp Boggy Creek board of directors. She was recently presented the Catholic Foundation of Central Florida's Outstanding Philanthropist Award.
Philosophy of Business: "There is no finish line."