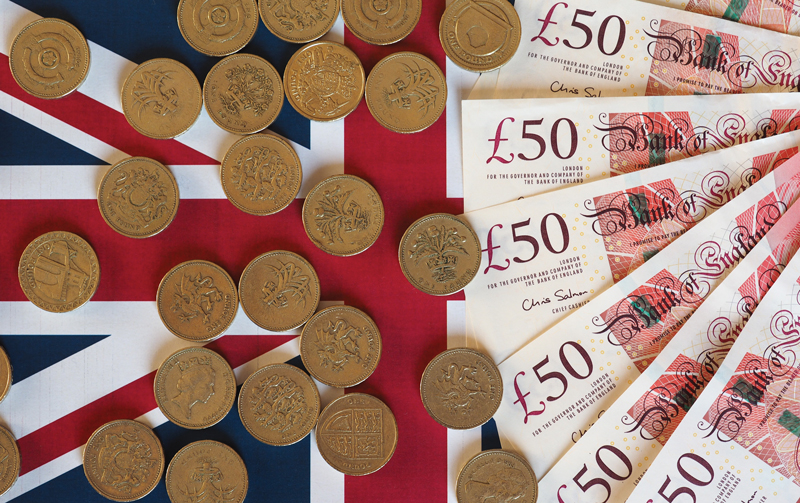 It should come as no surprise that Orlando continues to break tourism records. But if you rarely leave the confines of Winter Park, you may believe that only the perpetual hot spots around the attractions and International Drive are impacted.
But maybe you're not looking closely enough. Tourists are in Winter Park, alright — dining in our restaurants, shopping in our retail stores and wandering through our museums.
And, perhaps not surprisingly, the aptly dubbed City of Culture and Heritage is becoming an increasingly popular draw for visitors from the U.K., according to anecdotal evidence and empirical data gathered by the Winter Park Chamber of Commerce.
Not that Winter Park has anything on, say, London when it comes to culture and heritage. It just seems that the city's Old World ambience — and laid-back vibe — offers a welcome change of pace, and a taste of home, for visitors from across the pond.
"It could be because we're so different from what's expected in Orlando," says Jana Ricci, chair of the chamber's executive committee. "In any case, in our strategic planning process several years ago, we began considering international tourism in a very serious and thoughtful way."
The sheer numbers across the region appear to offer a priceless opportunity for a niche destination such as Winter Park.
About 68 million people visited Orange, Seminole and Osceola counties in 2016 — 2 million more than in 2015, according to figures released last August by Visit Orlando, the region's tourism marketing agency. This year is on track to set another record, officials say.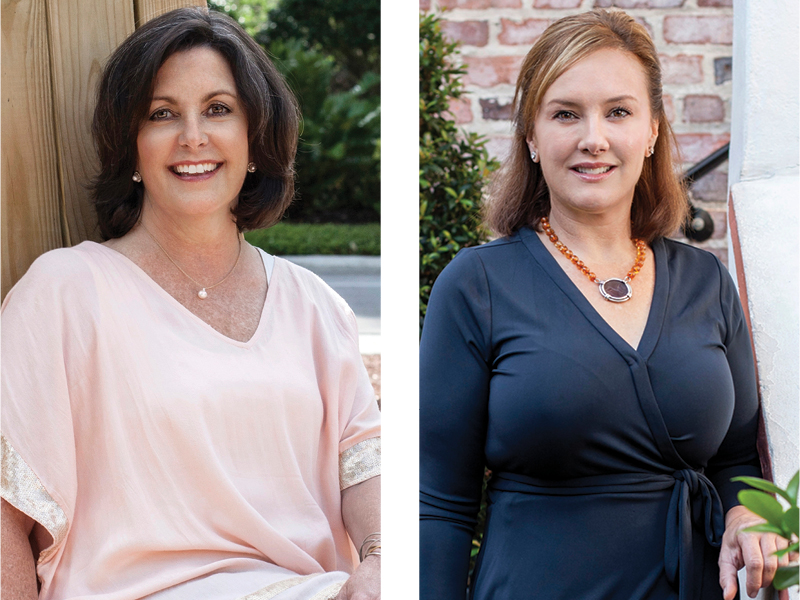 Most — perhaps 90 percent — come from elsewhere in the U.S. But among international visitors, Canada and the U.K top the list. In 2016, more than 500,000 people from the U.K. — which encompasses England, Scotland, Ireland and Wales — arrived in Central Florida on direct flights, according to Visit Orlando.
In the U.K., airlines are making the trip particularly convenient.
There are a total of nine direct flights daily from the U.K. — including Manchester, Gatwick, Glasgow and Dublin — to Orlando International Airport or Orlando Sanford International Airport. Another direct flight is planned from London Heathrow Airport.
So, the actual number of U.K. visitors to Central Florida could be even higher, since many travelers take connecting flights and wouldn't be included in Visit Orlando's count.
Betsy Gardner Eckbert, president and chief executive officer of the Winter Park Chamber of Commerce since 2016, wanted more specific numbers. Anecdotal evidence suggested that the U.K., not Canada, would top the list of international visitors to Winter Park — but no one could be sure.
She began by determining where drop-ins to the chamber's Winter Park Welcome Center at 151 Lyman Avenue come from.
Over the course of a year, chamber staffers found that 26 percent of several thousand Welcome Center visitors were from other countries. No big surprise there. But of that 26 percent, more than half — 53 percent, to be exact — were from the U.K, with Brazil and Canada following behind.
"It was really sort of a shock," adds Ricci, who also directs marketing for the Mayflower Retirement Community. "You see more about Canada and even Brazil when looking at the numbers for the region."
In addition, analytics showed that in 2017, the chamber's website received more than 5,500 visitors from the U.K. Not huge numbers, perhaps — but encouraging for a small city operating in the shadow of Disney World, SeaWorld, Universal Studios Florida and other tourism behemoths.
"Imagine if we could get just 10 percent of U.K. visitors," says Gardner Eckbert. "Just 10 percent. What a huge impact that would have." Best of all, she says, U.K. visitors like to take their vacations in the summer — when business is slowest in Winter Park.
Those pondering vacations who find the chamber's website will learn about the city's dining, shopping, history and accommodations as well as its world-class cultural attractions.
And they'll get a video invitation from Gardner Eckbert, who offers trip-planning assistance from the chamber's concierge staffers. "I think people from the U.K. who come to Winter Park are looking for a different kind of experience," adds Gardner Eckbert. "They want an unhurried, no-hassle environment."
Indeed, laid-back Winter Park provides quite a contrast to the hubbub of the area's theme parks. The city gives off a European-meets-Mediterranean vibe that makes U.K. visitors feel comfortable.
And some tourism experts have warned that Central Florida's increasingly stupendous theme parks — and the massive crowds they draw — may ultimately make the region less desirable to visitors. In other words, there can actually be too much of a good thing.
In an interview last August with the Orlando Sentinel, Youcheng Wang, an associate dean at the University of Central Florida and a professor at the Rosen School for Hospitality Management, said it's unwise to position the region only as "the world capital of theme parks."
"I think you have a problem if you continue to do that," Wang said. "That's not a reflection of reality. Orlando is much bigger than that."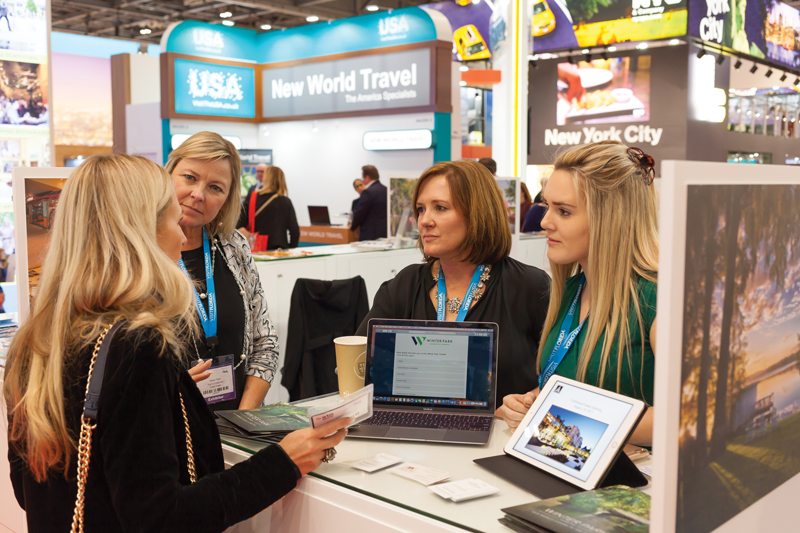 Yet, absent a large marketing budget, how can Winter Park ensure that it gets its share of those 500,000 U.K. visitors who may be suffering from sensory overload after days of navigating Tourist World?
Gardner Eckbert — as is her style — insists that partnerships and collaborations are the way to go. She has been a proponent of moving the organization toward becoming less event focused and more oriented toward quantifiable, ongoing programs that will generate business for chamber members.
Along those lines, plenty is happening behind the scenes.
Last year, the chamber's Welcome Center became a Certified Visitor Information Center through a program operated by Visit Florida, the statewide tourism promotion agency. (Visit Florida is now a separate entity, unaffiliated with Visit Orlando.)
Among other things, earning certification means that a link to the chamber's website now appears on the heavily trafficked Visit Florida website. There are only five certified centers in Central Florida — and all but Winter Park's are in the tourist corridor.
Then, in November of last year, Gardner Eckbert and Katherine Keller, the chamber's director of marketing and communications, joined Visit Florida in a booth at the World Travel Market in London, which is attended by tour packagers, travel agents and travel writers.
Picking up the $10,000 tab were the City of Winter Park, the Alfond Inn, the Park Avenue Merchants Association, the Charles Hosmer Morse Museum of American Art, the Albin Polasek Museum & Sculpture Gardens, the Bach Festival Society of Winter Park, the Winter Park History Museum and the City Arts & Culture Subcommittee.
"We want to get Winter Park added to specific U.K. travel itineraries," says Gardner Eckbert, who — fortunately for the chamber — lived in London and was an entrepreneur there from 2009 to 2014. "We want to reach people before they get to Central Florida. We don't want to count on people discovering us by accident."
In January, she and Keller traveled to Fort Lauderdale to attend the Florida Huddle, a trade show for domestic and international tour operators. Again, they pitched Winter Park as a relaxing and culture-filled experience for those wishing to take a break from Mickey, Harry and Shamu.
Another big plus for Winter Park, Gardner Eckbert says, is its historic — and recently renovated — municipal golf course, which is ranked among Links magazine's Top 10 nine-hole layouts in the U.S.
Best of all, Winter Park is a bargain. Many of its cultural attractions have minimal (or no) admittance fees. And, of course, it costs nothing to stroll along Park Avenue, relax in Mead Garden or Central Park, or tool around tree-shaded historic neighborhoods in a rental car.
"The average international tourist stays in Central Florida for 12 days," she notes. "With the price of passes, it becomes extremely costly to spend all that time at the theme parks — especially when Winter Park offers such a major bang for the buck."
Without question, Gardner Eckbert is happy when a tourist from the U.K. — or from anywhere else, for that matter — spends a few days in the city and patronizes local merchants and restaurateurs. But she tends to take a longer view.
"We want to convert these visitors from people who spend money in our community to people who invest in our community," she says.
Perhaps that means buying a vacation home. Or sending children to Rollins College — an academically solid liberal arts school with one of the most beautiful campuses in the U.S.
Medical tourism is also likely to increase with expansions at Winter Park Memorial Hospital and the opening later this year of the Center for Health & Wellbeing, a partnership between the hospital and the Winter Park Health Foundation.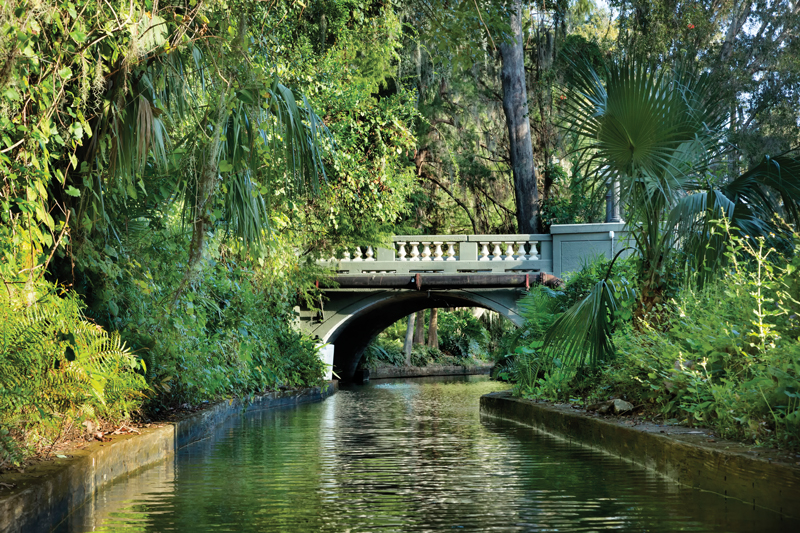 Some visitors may relocate permanently and impact the local economy by starting new businesses. "We see tourism as an economic driver," says Gardner Eckbert. "Not just as a result of attracting more first-time visitors — but also when they decide to come back."
Jay Goodrow is Florida concierge manager at Virgin Holidays, which is the No. 1 tour operator for U.K. residents visiting Orlando. He says Winter Park boosters are smart to position the city as a quaint and calming refuge.
"We've brought tens of thousands of British families here for more than three decades," says Goodrow. "Many customers return more than once. A key tactic is showcasing just how much more there is to the region than the theme parks — as Winter Park is doing."
The chamber is also working to secure promotional partnerships with orlandoattractions.com, a website that offers a travel app, and the TUI Group, a huge travel and tourism company headquartered in Germany.
Taktik Enterprises, an Orlando-based restaurant marketing company, now includes Winter Park restaurants on its VIP Dine 4 Less and Kids Eat Free cards, which are distributed to U.K. tourists through Virgin Holidays, British Airways, Orbitz and Thomas Cook Group, among others.
Encouraged by early successes, the chamber is considering formation of a tourism task force that will kick all these efforts up yet another notch.
Local businesspeople think it's jolly good that the chamber is staking a claim on international tourism.
"Having several businesses on Park Avenue, I'm so excited that the chamber is making an effort to put our great city, which has so much to offer, out to the international market," says Joanne McMahon, owner of 310 and Blu on the Avenue — both restaurants — and the Partridge Tree Gift Shop.
"We've already seen an increase in traffic from this. I'm looking forward to what else is to come."