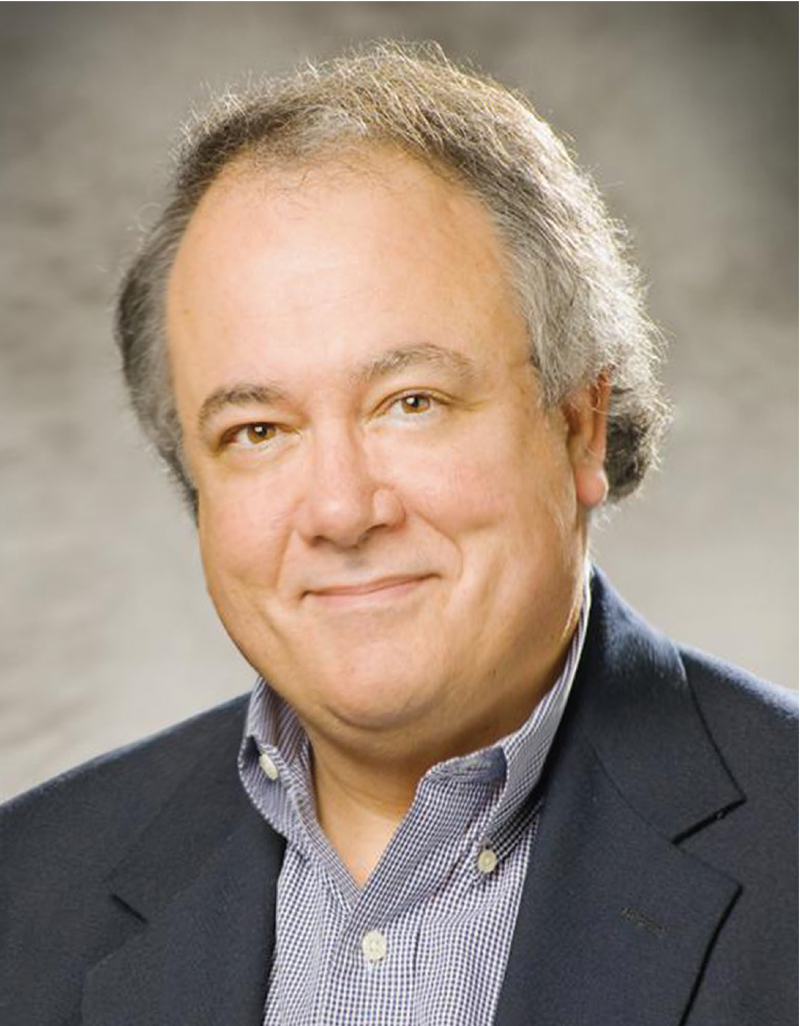 In "Cemetery Ride," Billy Collins writes about bicycling through Winter Park's Palm Cemetery, offering howdy-dos to the permanent residents. It's a delightful poem, and celebrates a local site of historic significance. Naturally, I couldn't resist running it in this issue, which includes a major feature story on the former two-time U.S. poet laureate.
In fact, Billy's poem inspired me to visit the tranquil expanse of markers and mausoleums, where just about everybody who was anybody in our fair city lies resting beneath the oaks. Their slumber is disturbed only by golfers from the adjacent municipal course, who sometimes hit errant shots onto their plots.
Loring Chase — who co-founded the Winter Park Company with Oliver Chapman — deeded the lush, 17-acre tract to the city in 1906. That happened to be the same year he died and was buried there. Chapman had moved to Massachusetts decades earlier — for his health, he said — and lived until 1936.
But I digress. I was hunting the grave of Ann Derflinger, the no-nonsense Winter Park High drama teacher for whom the school's auditorium is named. She died in 1983, just 44 years old, of breast cancer.
Derf's name had come up during an interview with actor Tom Nowicki, who's also featured in this issue. Tom and I — both members of the WPHS Class of '73 — were simultaneously terrorized and inspired by this 5-foot-tall force of nature.
Of course, I couldn't find her. Yes, I know this is 2017. I know the cemetery has an app that enables visitors to easily locate graves. But I was baffled trying to use it, and the administrative office was locked. I'd have to catch Derf later.
On the way back to my car, though, I stopped abruptly and looked down. There was a marker indicating that an older woman and a younger girl — a mother (or a grandmother) and a daughter, perhaps — had died on the same day in 1950.
Stunningly vivid, hand-colored cameos of their faces — smiling, rosy faces — beckoned from sleek and shiny black marble.
What could possibly have happened? A car accident? I had a hunch — more precisely, an inexplicable spell of foreboding — that it was something far more bizarre.
I jotted down the names and decided to find out what sort of misfortune had befallen Edna Yorton, 52, and Isabelle Yorton, 6. Here's what I could piece together from newspaper accounts.
On Wednesday, March 22, 1950, a truck struck an electrical pole, downing a 4,800-volt high-tension power line. The line, fully charged, snaked across a dirt road in Leonard's Corner — a neighborhood I had never heard of, but later learned was in the Clarcona area. (Note to self: Find out whatever happened to Leonard's Corner.)
The live wire lay just 36 yards from the trailer home of William Yorton and his family. The Yortons, who hailed from Fairport, New York, had wintered in Florida for the past decade, and were planning to build a permanent home somewhere nearby. It was reported that they made and sold paper flowers for a living.
Hearing her puppy howl after stepping on the wire, 6-year-old Isabelle ran to its aid and was electrocuted. Edna, her mother, met the same fate when she tried to pull Isabelle to safety. Their severely burned bodies were found near that of the puppy.
That much wasn't hard to find. The tragic tale, not unexpectedly, was picked up by the Associated Press and made the front pages in major dailies across the U.S. One newspaper headline blared: "Florida Mom, Child Die for Their Puppy."
Well, that was accurate enough, I suppose. But there was more to the story. Some of it I gleaned from newspaper accounts; some of it remains a mystery.
With burial scheduled for Monday, William Yorton, the bereaved husband and father, was scrambling to cover expenses. A story in the Saturday edition of the Orlando Evening Star detailed the family's plight. (It's unclear from news accounts who the other survivors were, but I gather that there were siblings.)
In the Sunday edition, though, I could find nothing about the Yortons. In fact, they aren't mentioned at all in the coming days. Their deaths had been front-page, above-the-fold fodder just days before. What happened?
Somehow, this extraordinarily ill-fated mother and daughter, who lived in a trailer in rural Leonard's Corner and made paper flowers, ended up in Palm Cemetery, resting beneath a lovely — and undoubtedly expensive — tombstone.
There's no apparent connection between the Yortons and Winter Park. My guess is, some generous locals read about Edna and Isabelle, and quietly took care of matters. If so, they sought no publicity for this act of compassion.
So, here they are: Edna and Isabelle, victims of a horrific freak accident. A mother and daughter who died trying to save a puppy, and whose family appeared unable to afford a decent burial — much less a prime plot with a black marble marker in Palm Cemetery.
There are about 1,100 stories in Palm Cemetery. I'll bet none of them are this strange.
Randy Noles
CEO/Editor/Publisher
randyn@winterparkpublishing.com
---
PLEASE STOP BY
Winter Park Publishing Company has moved to the heart of Winter Park, at 201 West Canton Avenue, Suite 125B. It's the corner of Canton and New York Avenue, near the post office. If you're in the neighborhood, drop by and say hello — and relax in the lovely zen garden outside our front door.