Photograph by Woody Walters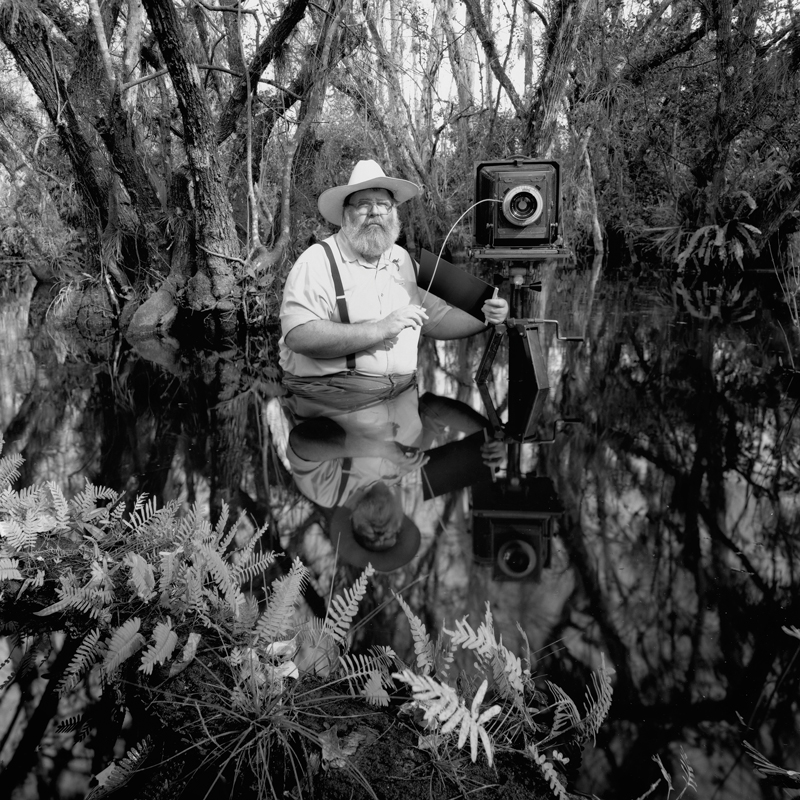 Although he is synonymous with Florida, Clyde Butcher, 75, was born in Kansas City and attended California Polytechnic University in Pomona, graduating with a degree in architecture.
While visiting Yosemite National Park in 1963, Butcher was profoundly influenced by an exhibition of photographs by Ansel Adams. He worked as an architect for several years, but in 1970 became a full-time photographer.
He started a company, Eye Encounter, which sold his images to the wall décor departments of Sears, J.C. Penny and Montgomery Ward. Eye Encounter, with offices in Ohio and Southern California, eventually employed some 200 people.
Most of Butcher's photographs were of scenic locations in the Pacific Northwest. Although he preferred to work in black and white, as Adams did, he found that color was more marketable.
Butcher and his wife, Niki, lived for a time on a sailboat moored in the harbor of Newport Beach, California. But their love of boating — and, oddly, the television series Flipper — inspired the couple to explore Florida.
Frustrated by corporate responsibilities, Butcher sold his business in 1977 and moved to Fort Lauderdale, then Fort Myers. He began selling his photographs at festivals — including the Winter Park Sidewalk Art Festival — in the early 1980s.
In 1986, the Butchers' teenaged son, Ted, was killed in a collision with a drunk driver. Seeking solace and restoration, the couple retreated to Big Cypress National Preserve, which borders the freshwater prairies of Everglades National Park to the south.
Butcher then resolved to use only black and white film and destroyed his color work, hiring a bulldozer to plow under hundreds of thousands of dollars worth of images — a decade's worth of work.
He bought a bulky 8-by-10 view camera with accordion-pleated bellows. The large-format film had to be loaded shot by shot. It was a time-consuming process, but ideally suited for the kind of high-definition black-and-white photography for which Butcher would earn international acclaim.
Many of Butcher's iconic photographs have been collected in books such as America the Beautiful; Big Cypress Swamp: The Western Everglades; and Celebrating America's National Parks, Preserves, Monuments, Recreation Areas. 
In 1992, PBS aired a documentary about Butcher called Visions of Florida. He has hosted other PBS specials focusing on conservation, including Big Cypress Swamp: The Western Everglades and Kissimmee Basin: The Northern Everglades.
"My hope is to educate," says Butcher, whose photograph of a staghorn fern and a variegated cordyline at Winter Park's Mead Botanical Garden is shown on the cover. "I want to let people know that our land is a special place, and to inspire others to work together to save nature's places of spiritual sanctuary for future generations."
Butcher has two galleries where his work is displayed and sold: Big Cypress Gallery, 52388 Tamiami Trail in Ochopee, and the Venice Gallery & Studio, 237 Warfield Avenue in Venice. For more information, visit clydebutcher.com.
— Randy Noles