Photographs by Rafael Tongol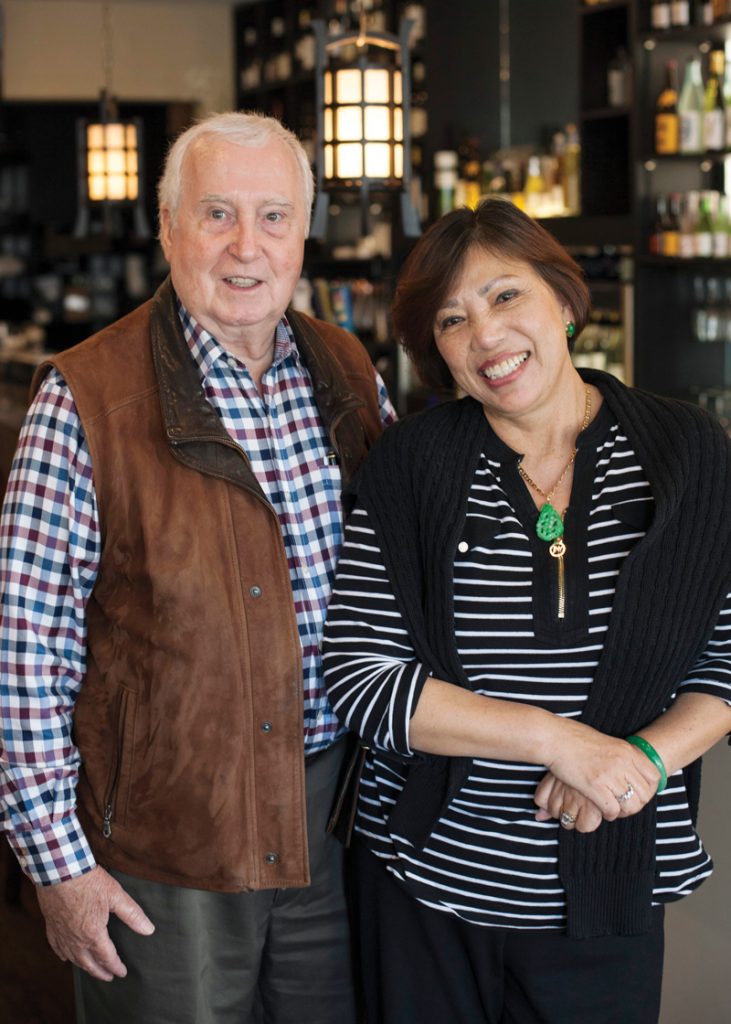 Umi is everything and nothing you'd expect from a Japanese restaurant. The elegant Park Avenue eatery serves dishes you know, such as sushi rolls and seaweed salad, but the predictability ends there.
It's a tapas-style Japanese restaurant owned by a Korean woman, Susie Lorin, who's assisted by her husband, François Lorin, a native of France.
The lively pair may have earned the right to take it easy — François jokes that Umi is their "retirement project" — yet they're running two businesses.
In addition to Umi, they own Asiantiques, which sells precious Korean, Chinese and Japanese art and artifacts from a warehouse on Orlando and Minnesota avenues. Over the years, they've also had a storefront on Morse Boulevard, then another on Park Avenue.
Antiquing and dining meld at Umi. A Chinese rock garden out front is several hundred years old. The carved tiger panel behind the sushi bar is a 17th-century piece from a Japanese temple.
Four 18th-century golden panels — Japanese doors, painted on both sides — line the main dining room's wall. The corridor leading to the restrooms, and the rooms themselves, are lined with Japanese wood block prints from the late 19th and early 20th centuries.
"We want the art to be authentic, just as the food is authentic, but creative," says François.
Helping to make that happen — at least the food part — is Susie's nephew, Stanley Yun, who trained in Korea and spent many years in Orlando-area Asian restaurant kitchens.
Like its owners, the restaurant's menu is multiracial and multifaceted. The offerings are essentially Japanese, but with influences from not only Korea but also Europe, South America and wherever else the cuisine inspires Yun.
That's why the tuna tataki — slices of seared, mostly raw fish — has a topping of a sweet syrupy balsamic reduction, not to mention wasabi-pear aioli. That's also why the Mexican roll, well, exists at all. "That's why we call it fusion cuisine," explains François.
That tuna tataki is a customer favorite, along with soy-glazed sea bass with roasted fingerling potatoes, and braised beef short ribs with lump crab and potato salad. Those items stay on the menu season after season, but other dishes come and go. Yun tests new recipes as specials, then, twice a year, swaps some in for variety.
In addition to sushi, rolls and hot dishes, Umi offers proteins and vegetables seared on a robata grill. The grill uses a very pure kind of charcoal, binchotan, which is made from white oak and burns at 1,832 degrees, sealing in moisture.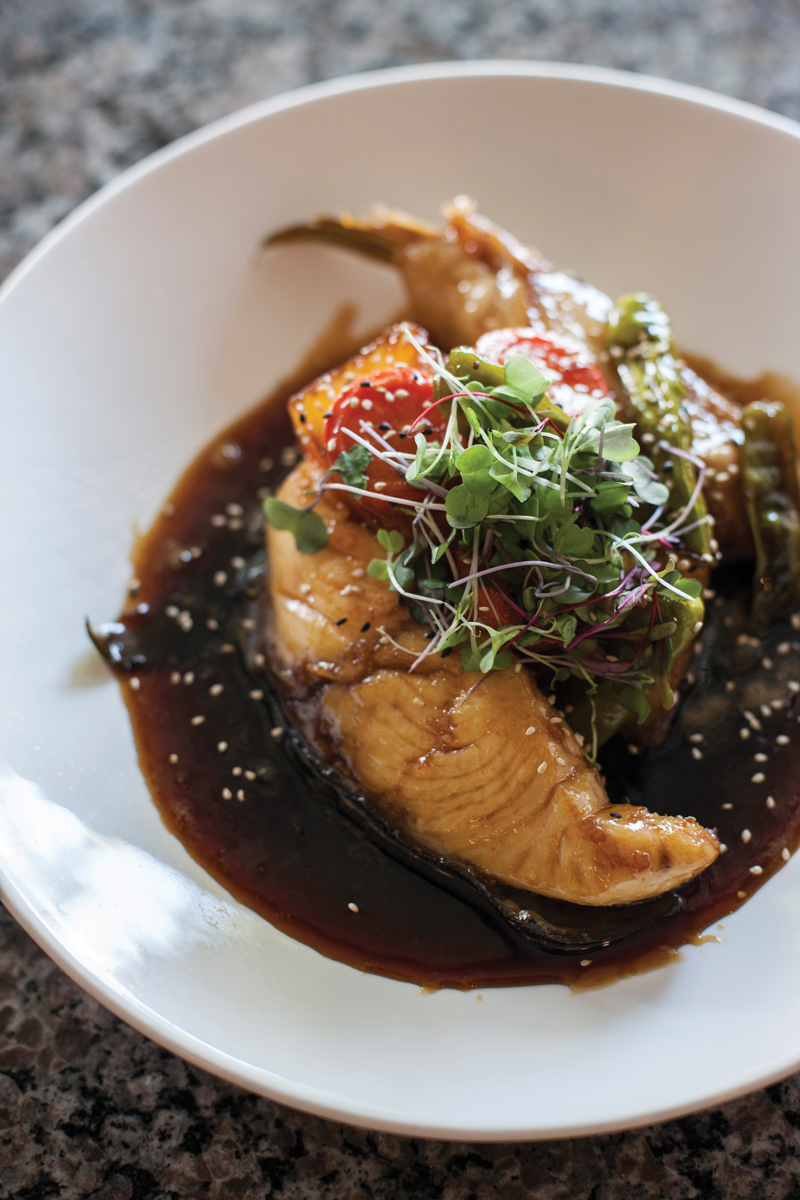 Desserts, all made in-house, range from exotic to traditional. One of the most popular is deconstructed mille-feuille, which consists of white chocolate, chocolate custard, orange confit and shaved roasted coconut presented in separate puff pastry sticks.
The matcha green tea panna cotta topped with chocolate cookie and pine nut crumbles is also an intriguing choice. Or you might opt for a traditional crème brûlée, topped with a dollop of whipped cream, mint and a cherry.
Umi lacks a liquor license, yet its beverage menu is extensive. It lists 70 wines — 34 by the glass — plus eight not-common-around-here Japanese beers and five Florida brews on tap.
The saké menu lists 25 varieties, divided according to percentage of milled rice. "People are coming to the restaurant to try something different, so why not apply that to the drinks too?" François asks.
Creative cocktails are available, although they're made with soju, a Korean spirit (Umi uses a Japanese variety) and saké. The drinks pack less punch than, say, vodka martinis — but they're pretty and tasty all the same.
The crystal-clear Very Berry Mojito, loaded with fresh berries, is especially enticing. Manager Jimmy Himawan conjures up the cocktails. "He researches trends in New York and California and experiments a lot," François says. "He doesn't hesitate to refine a recipe."
Susie's route from Korea to Winter Park restaurateur was a winding one. She long dreamed of an American life and, in 1978, while working a clerical job, was able to join an executive and his family in Minneapolis.
"In Korea, I would have had to quit my job as soon as I got married, and that was not for me," she says. "My dream was to be an American — no matter what."
Over time, Susie moved to south Georgia to work with friends in the antique business. She eventually established her own store, and later opened a gift shop in Destin, where she met François, a developer.
Tiring of semi-annual business trips to Hong Kong and other rigors of an international trade, Susie is pleased as soju-based punch to be serving yellowtail collar instead of sitting for long airplane rides.
"My nephew is able to express himself, and we believe very much in his talent," she says. "It's time to settle down."
Umi
525 S. Park Avenue, Winter Park
407-960-3993
umiwinterpark.com