PHOTOGRAPHS BY RAFAEL TONGOL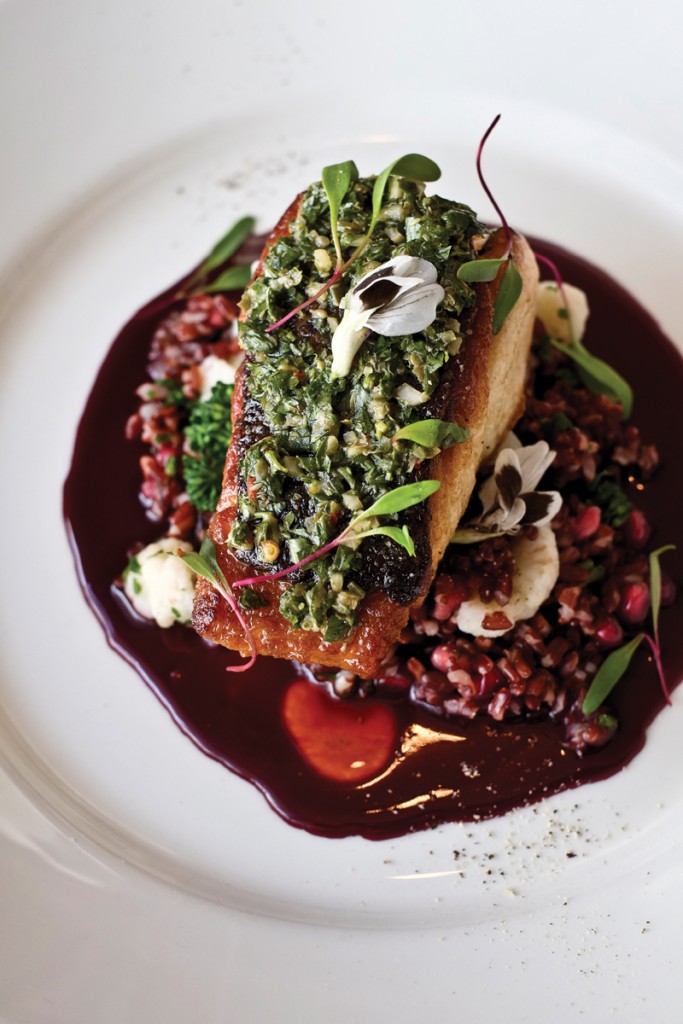 By 6:30 p.m. on any given Saturday, Luma is among the busiest places in Winter Park. The Park Avenue hot spot is, believe it or not, now a decade old. But it remains as vibrant today as it was when it first opened.
The sophisticated contemporary décor still dazzles with its warm woods, flowing fabrics, dramatic backlit ceiling and bold glass wine cellar.
The wine list is still well-chosen and well-organized, with dozens of choices by the glass. The kitchen is still an exhibition-style hub of rolling, shredding, broiling, grilling and sautéing.
Luma has long been committed to establishing relationships with sustainable purveyors and local and organic farmers. It changes the way it labels its concept from time to time, but that's about marketing, not cuisine.
For example, "progressive American," the original descriptor, has been replaced by "an upscale, casual American kitchen serving locally inspired cuisine." But the phrasing works either way.
"We don't want to be pigeonholed as a fine-dining restaurant," explains Brandon McGlamery, partner and executive chef. "People want to have the cuisine and the service associated with fine dining without the stuffiness."
Luma attracts a clientele of well-heeled, well-dressed professionals. But younger, more budget-conscious and casually attired diners can find offerings that suit their tastes and budgets, too.
Regulars, and the special-occasion and expense-account crowd, might indulge in such creative entrées as flounder with Colusari red rice, haricot vert, red wine-pomegranate butter and mint salsa verde ($31). Or maybe a "Chairman's Reserve" filet mignon with golden raisin chutney ($49).
But you can also order a burger ($15), or a pizza (from $13), or a pasta (from $14), all of which are made using the same top-quality ingredients. And you can chow down where Sir Paul McCartney is said to have partaken of a meal when he was in town a couple years ago visiting Rollins College.
On Sunday through Tuesday nights, Luma offers a tremendous value: three-course dinners for just $35. I've been known to settle into a lounge sofa on a weekday night and order only a Waterkist Farms tomato salad ($11) or a deconstructed dark chocolate devil's food cake ($8).
Luma was founded by Brian France, chairman and chief executive officer of NASCAR. France also invested in Prato, a progressive Italian restaurant a couple of blocks north.
Today Luma is run by McGlamery, who was involved almost from the beginning, and front-of-the-house managing partner Tim Noelke. Chef de cuisine Derek Perez and pastry chef Brian Cernell are also  Luma veterans.
Noelke has managed to cultivate a staff of savvy, personable, responsive servers. In fact, through 10 years of dining at Luma, I'd never had anything but stellar service — until I visited anonymously for this article.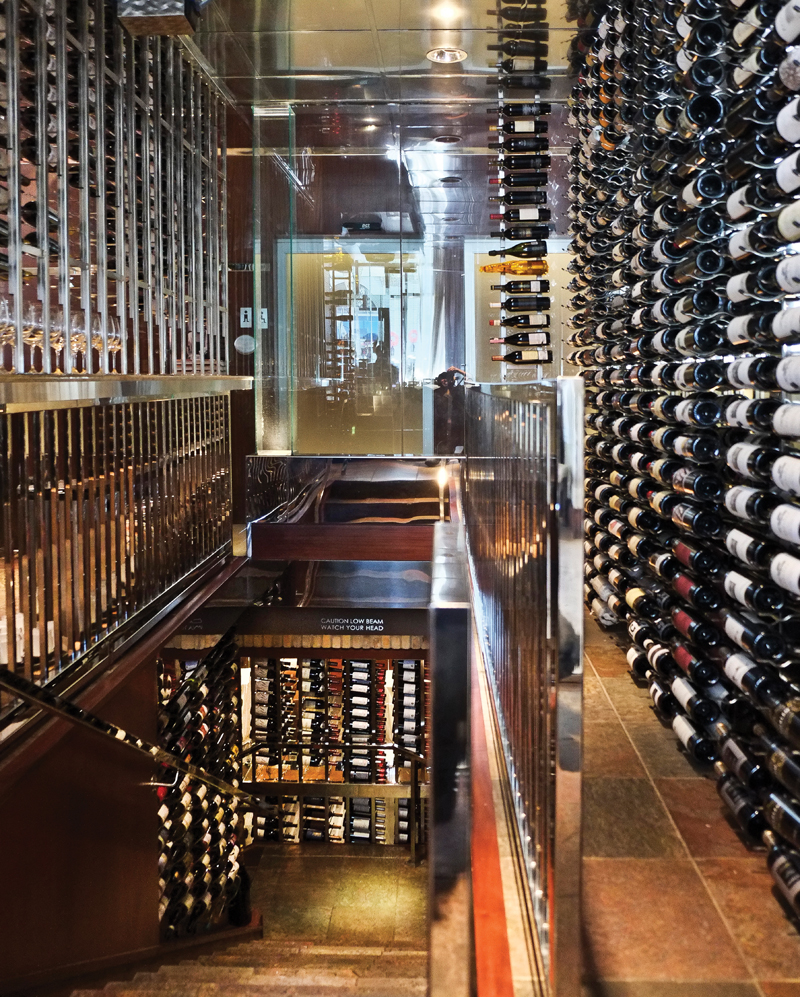 A robotic waitress ("We do have such-and-such") was in a big hurry during my dinner. She fussed with entrée flatware at two tables while guests were eating their appetizers. She set a hot entrée at an empty seat while a diner was away from the table. And she rushed over with the check the second I put down my dessert spoon.
I was still swallowing my butter pecan pot de crème with brown butter crumble and pecan brittle, and hadn't even considered yet whether I might follow up with a coffee or cordial.
Oh, and she freely tossed around the moniker "Honey." That's the antithesis of Luma professionalism. But this was one disturbing encounter out of countless delightful ones. Therefore, I can confidently wager that it was an anomaly.
Luma's menu has maintained a stable formula. Each night's selections usually encompass one soup, three salads, a few appetizers, three or four fish entrées, chicken and another protein (or three) and a handmade pasta Bolognese. There's always some take on a flank steak.
Changes are made within that format — and the chefs continuously and aggressively seek out new ideas.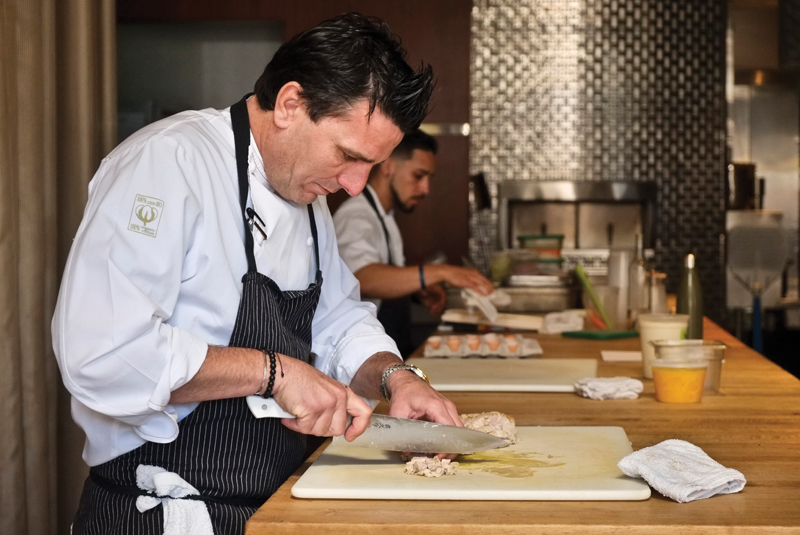 "We're always educating ourselves, dining out in different cities and seeing what our colleagues are doing," says McGlamery, who spoke to me en route back to Winter Park from a research trip to Atlanta.
With Luma comfortably ensconced in the top tier of Central Florida restaurants — and with Prato performing well in its more casual niche — surely the France-Noelke-McGlamery triumvirate has something else up its collective sleeve.
"Yeeeeaaaah," McGlamery says, sharing that he's "smiling and grinning" as he responds via Bluetooth. "Something is in the works. But I'm going to keep mum about it."
More food fun from these folks? Now you're talkin', Honey.
LUMA
290 S. Park Ave., Winter Park
407-599-4111  •  lumaonpark.com