PHOTOGRAPHS BY RAFAEL TONGOL
Who calls the shots in Winter Park? Here's our compilation of people who really make a difference.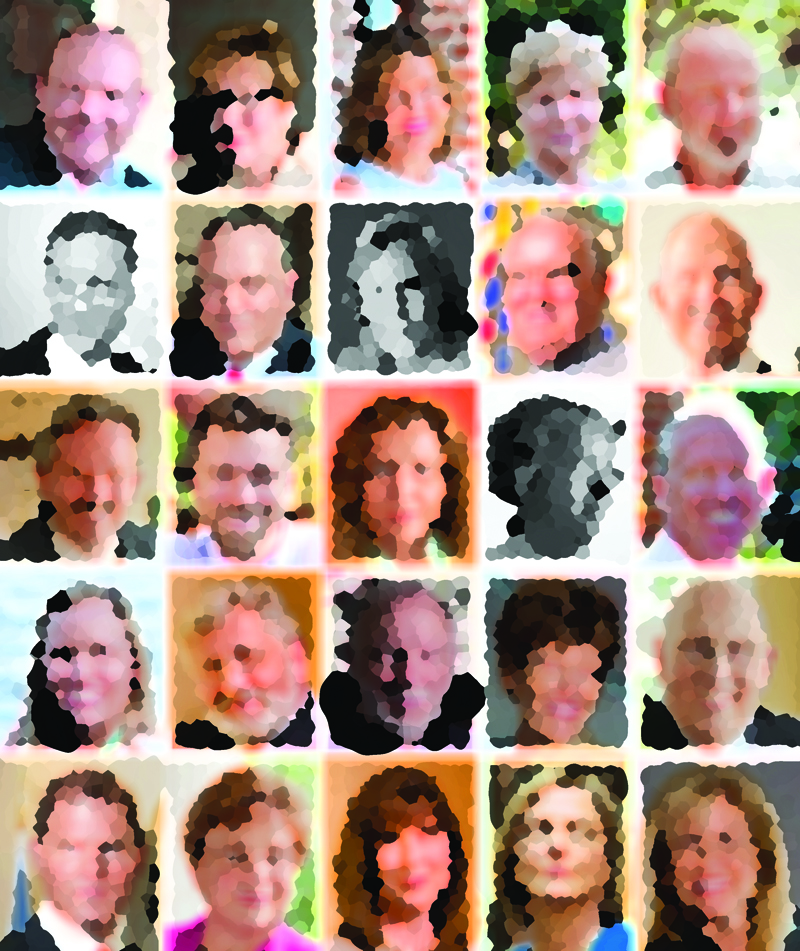 You're going to compile a list of the Most Influential People in Winter Park? What are you thinking? Everybody in Winter Park is influential — or used to be, is going to be, or would like to be. Such an effort is doomed to failure. Whatever the result, you'll just end up making people angry.
So warned the naysayers several months ago, when we announced our intention to tackle just such a project. Naturally, we understood the pitfalls. And we understood that countless worthy contenders would invariably be overlooked.
Yet, it seemed to be a timely exercise. A highly contentious (and sometimes embarrassing) mayoral race, held in March, demonstrated yet again that Winter Park is a city divided — indeed, it has divided been for decades — with several factions angling for influence, if not outright control.
Of course, this being Winter Park, the factions are difficult to define, occasionally overlap and don't follow the traditional liberal-versus-conservative fault lines that we've come to expect when watching television news broadcasts or arguing with ideologically intractable relatives.
Regardless, virtually everyone shares an overarching, unassailable belief in Winter Park exceptionalism. How to keep it exceptional — or to make it even more so — is what causes dissention in these parts.
What are the issues that divide Winter Parkers? Where to begin?
Most disagreements seem to center around historic preservation (everyone claims to be for it, but some take a more laissez-faire attitude than others); development (everyone realizes it's inevitable, but some are vexed by higher-density projects); and the tree canopy (everyone professes love for trees, but some say the city's approach to urban forestry is clumsy).
Protecting the single-family residential character of the city's historically African-American west side is likewise a source of continuing debate. And discussion of a new library — does the city really need one, and if so, where should it be built and how should it be funded? — is already stirring up heated exchanges on social media.
The efficacy of city government itself is an issue on which many Winter Parkers diverge. Some view the majority of local elected officials as disconnected and disingenuous, and say so at every opportunity. Others — the  proverbial silent majority — see city commissioners and staffers as, for the most part, efficient, pragmatic and effective, generally striking an appropriate balance between competing interests while prudently using tax dollars to provide premium services.
None of this fractiousness is likely to change. But will everyone settle down, at least temporarily, now that the election is over? Hardly.
If anything, rhetoric from all quarters is likely to heat up against the backdrop of a highly publicized "visioning process." It's a yearlong exercise during which a 21-member Visioning Steering Committee has been tasked with looking a half-century into the future and creating a big-picture planning document for the city.
The committee's recommendations will be non-binding. Indeed, municipal governments often launch such efforts with great fanfare only to ignore the resulting conclusions and recommendations. Still, many Winter Parkers have come to regard the process as significant, if only for the message it will send about the city, and how it sees itself.
Task force members, 12 of whom were appointed by city commissioners and eight of whom were appointed by city staffers, represent a cross-section of people who live or conduct business in Winter Park. A handful, coincidentally, appear on the Most Influential list — and all are in a position to help shape various aspects of the end product.
Nonetheless, some of the committee appointments have drawn criticism from those who believe that development interests hold undue sway. Several mayoral selections were recently rejected, at least in part to quell that concern.
Plus, in the wake of the herculean effort required to save the Capen House from destruction, a historic preservation brouhaha is heating up again. Proposals are afoot that would, among other changes, decrease the threshold of homeowner votes required to form a historic district from 67 percent to a simple majority.
Winter Park's historic preservation ordinance is the weakest in the state, say proponents, who add that home values actually improve in cities where preservation is a priority. Sincere property-rights advocates — and others no doubt motivated solely by the ability to profitably flip their old homes to builders of McMansions — insist that the city's current approach is more than adequate.
So, what better time to stir the pot further by publishing a list such as this? Actually, the list isn't ours, strictly speaking. We asked 20 well-connected Winter Park residents — and in several cases, non-residents with indelible Winter Park connections — to nominate people they believed belonged on a Most Influential list, and to tell us why.
The only rule was that they couldn't nominate themselves. In addition, we nixed elected officials whose purview stretches beyond the city, hence the absence of, for example, Rep. John Mica (R-Winter Park), who is no doubt influential locally but whose congressional district also includes much of Seminole and Volusia counties.
Who were these panelists, and what were their qualifications? Sorry, that's a secret. We promised each panelist anonymity so that he or she would feel comfortable speaking frankly. All communication was done via email, so even most panelists don't know who all of their fellow panelists were. You'll simply have to trust us on this.
We can tell you that you'd be impressed by the stature and diversity of the participants. Among them were developers, preservationists, volunteers, businesspeople, educators and activists. You'd also be impressed (as were we) by the fact that many panelists nominated those with whom they vehemently disagree.
How, then, did we define influential? Basically, we asked the panelists to consider not only old-school power brokers who always seem to get their way, but also people who passionately advocate for their points of view, even if they're sometimes (or even usually) unsuccessful. Contrarians often spark needed conversations, even if their arguments don't ultimately prevail.
Those appearing on the main list all received multiple votes, and had effective advocates. Many others received fewer votes, but in the view of Winter Park Magazine's editorial staff, warranted recognition. These names are revealed on pages 56 and 57.
Agree or disagree with the final selections, we think the Most Influential People in Winter Park list reflects the eclectic nature of the plugged-in panelists. One thing can be said for certain: few cities in Central Florida — or anywhere else, for that matter — would have such a rich array of choices.
---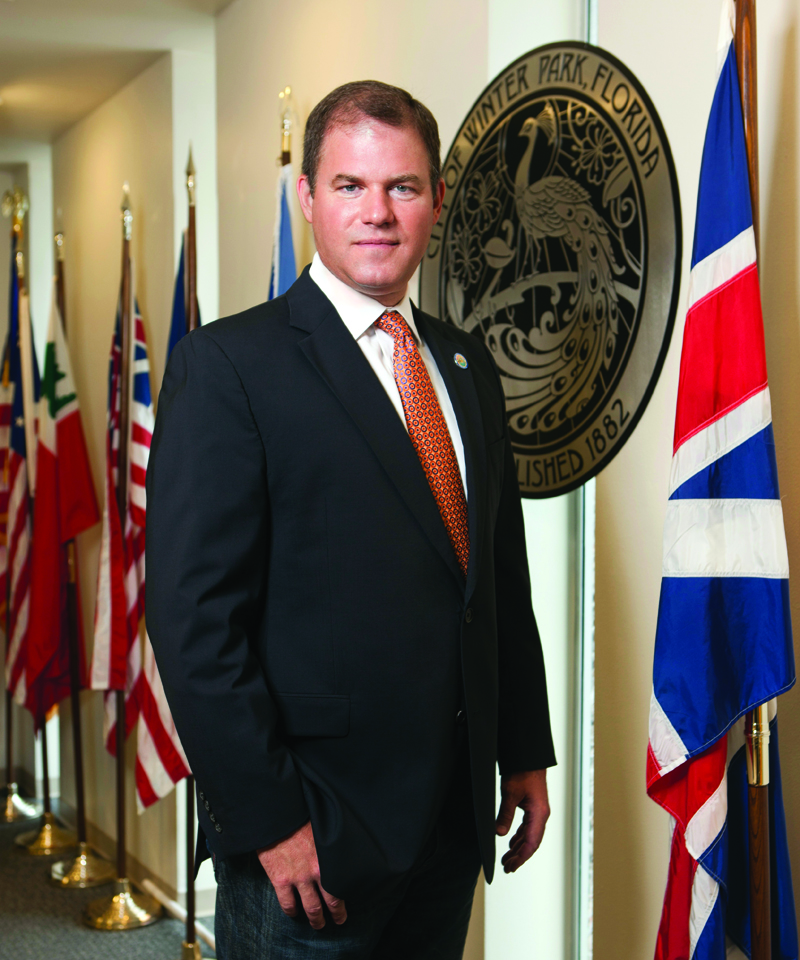 The Leader
Steve Leary
Vice President, Leary Management Group
Mayor, City of Winter Park
Winter Park has a commission-manager form of government, meaning the city manager is, in effect, the chief operating officer. Being mayor, conversely, is a thankless, part-time job that pays a whopping $3,000 per year. Why, then, did Leary and his opponent, retired Circuit Judge Cynthia Mackinnon, raise and spend in excess of $250,000 to win the seat? There's a good reason, actually. Regardless of what the puny stipend might suggest, a mayor with a strong point of view can shape an agenda and exert immeasurable influence in seeing that it's carried out. Leary, previously vice mayor, eked out a close win in March, and is poised to be the face and voice of the city at a time when residents are facing a number of crucial issues — historic preservation, library construction (or not), development density and many more. Leary was criticized by the Mackinnon camp for being too politically partisan (during the campaign, the Orange County Republican Executive Committee sent mailers on his behalf) and too pro-development. Yet, his supporters pointed to a long list of decidedly non-partisan accomplishments, among them snaring state funds to bury utility lines along Fairbanks Avenue and to restore Lake Lillian in Mead Botannical Garden. In general, Leary made the indisputable case that Winter Park looks gorgeous, is in excellent fiscal shape and remains the region's most prestigious address. How about more of the same? The majority of voters were just fine with that. "One of the things I'm most proud of is getting more and new people interested and involved in the civic discourse in Winter Park," Leary says. "In addition, I'll maintain our strong fiscal discipline, bring families back into focus at City Hall, and focus on our participation in regional challenges and opportunities."
WHAT THEY SAY: Steve has an opportunity to not only show his leadership style, which is very engaging, but also change the tenor of politics in Winter Park … this will be a challenging three years, but Steve has the intellect and the ability to lead us through it … it was a tough election, but I think even Steve's opponents will come to realize the right choice was made … Steve understands that the world doesn't end at the city limits, and will engage on a regional level.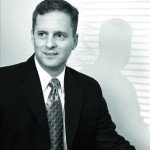 The Insider
Daniel Butts
COO, Battaglia Group Management, LLC
The family-owned Battaglia Group specializes in the investment, management and development of commercial properties, including three in Winter Park. (The Battaglia Group is, in terms of leasable square footage, the largest landlord on Park Avenue.) Butts, part of a third generation of company leadership, is the son-in-law of Bill Battaglia, president and chief executive officer. Among Butts' many corporate responsibilities are leasing, project management and government relations. But it's his personal civic involvement that landed him on the Most Influential roster. Butts, who earned an MBA from the Crummer Graduate School of Business at Rollins College, is president of the Winter Park Public Library's board of trustees and serves on the city's Library Facilities Task Force, which has been charged with recommending whether to renovate the current facility or build a new one elsewhere. (In late June, the task force released a report recommending construction of a new library in Martin Luther King Jr. Park.) He's a past chairman of the Winter Park Chamber of Commerce board of directors, and is a graduate of the chamber's Leadership Winter Park program. Butts is on the board of advisers of the city's Community Redevelopment Agency, and spent a decade on the board of directors of the Winter Park Crosby YMCA, serving as chair in 2007. "I enjoy working with others to solve big problems and make great things happen," says Butts, an active member of All Saints Episcopal Church. "I'm a firm believer in the power of collaboration, which transcends the partiality that can sometimes divide us. Winter Park is unique in that it has a rich history with many established leaders and institutions, yet it's home to so many innovative and dynamic young families and individuals who have so much to offer. If I can leave this community a little better than I found it, that's a legacy worth leaving."
WHAT THEY SAY: Daniel is involved in civic, business and political issues more than most people would think … very smart and unflappable … a consensus builder and a problem solver.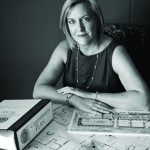 The Gatekeeper
Dori Stone
Director of Planning and Development, City of Winter Park
When it comes to development, Stone is without a doubt the most plugged-in person in Winter Park. It's her job to be. She doesn't make policy — the City Commission does — but she's the keeper of the gate through which developers must pass, and the conduit between them and the elected officials who'll ultimately decide the fate of their projects. If commissioners say yes to a proposal, Stone and her staff may well have said no a dozen times before a vote was ever taken. Particularly with the economy perking, Winter Park is not an economic-development hard sell. But encouraging projects that fit the city's distinctive character requires the kind of planning savvy and negotiating chops that Stone, who holds a master's degree in public administration from UCF, has honed over a 30-year career. (Prior to joining the City of Winter Park six years ago, she was director of planning and development for Seminole County.) Stone is also director of the city's Community Redevelopment Agency, an area of about one square mile that encompasses more than 50 percent of the city's businesses. That means she also wields influence over capital improvements and incentive programs, large and small, in places such as Park Avenue, the west side and the burgeoning U.S. Highway 17-92 corridor. And if all that weren't enough, Stone is also project manager for the city's much-discussed visioning process, which will set broad (but non-binding) guidelines for policymakers decades into the future. Stone describes herself as a facilitator, a communicator and a hands-on manager who emphasizes personal involvement "and making sure all the right people are at the table."
WHAT THEY SAY: Nobody has her finger on the pulse of the city like Dori does … one of the most knowledgeable planning professionals in the region … a great consensus builder … she's tough but fair, and has the kind of outgoing personality you don't expect from planning types.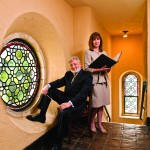 The Educators
John Sinclair
Chair, Department of Music, Rollins College
Gail Sinclair
Executive Director, Scholar in Residence, Rollins College Winter Park Institute
If Winter Park has a cultural and intellectual power couple, it has to be John and Gail Sinclair. John is the indefatigable chair of the college's Department of Music and artistic director of the Bach Festival Society of Winter Park. He's also director of music at the First Congregational Church of Winter Park — where he seeds the choir with collegiate singers and instrumentalists — and director of the local Messiah Choral Society. Every holiday season, he wields a baton at Epcot's hugely popular Candlelight Processional. In addition to his work as a professor, a clinician and a department head, John conducts more than 150 live performances per year, making him arguably the most recognizable arts personality in Central Florida. Gail, a professor of American literature and an expert on Fitzgerald and Hemingway, also heads the Winter Park Institute at Rollins College. WPI is the college's most high-profile outreach program, bringing internationally renowned artists, writers, activists, entertainers, philosophers, politicians and businesspeople to the city for on-campus events and free public presentations. For many locals, attending WPI presentations is their primary — perhaps their only — connection to the college. Not surprisingly, the events are usually packed. "Both of us believe in working hard, and we have always been willing to practice that philosophy in our daily lives and in our professions," says John. "We take great pleasure in contributing to the intellectual and artistic life of our community. We count ourselves enormously lucky to do what we love, and we are grateful that our contributions add value."
WHAT THEY SAY: Winter Park prides itself on its cultural offerings, so the Sinclairs are extraordinarily important to the community … the Winter Park Institute is the most significant program Rollins offers for the community at large … John and Gail both enrich Winter Park's cultural life, and they're both very down-to-earth people.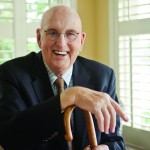 The Magician
Thaddeus Seymour
President Emeritus, Rollins College
Of all the highly accomplished presidents in the history of Rollins College, arguably three will be forever synonymous with the institution: Hamilton Holt (1925-1949), Hugh McKean (1951-1969) and Thaddeus Seymour (1978-1990). The towering but down-to-earth Seymour and his delightful wife, Polly, came to Rollins from Indiana's Wabash College, where he also served as president. (Prior to that, he had been an English professor and later a dean at Dartmouth College.) A witty intellectual who also enjoyed performing magic tricks, the unconventional Seymour was a perfect fit for Rollins. Better still, the community appreciated his humor and lack of pretention. But as president, Seymour was far more than an entertaining raconteur. During his tenure, he led the college's centennial celebration, rededicated the Walk of Fame, raised funds to construct the Olin Library and the Cornell Social Science Building, reinstated Fox Day (a random holiday announced by the apperance of a small fox statue on the Mills Lawn), and threw himself into various civic activities, strengthening ties between the city and the college. In 1997, the Seymours were named Citizens of the Year by the Winter Park Chamber of Commerce. These days, "Thad," as he prefers to be addressed, volunteers at the Winter Park Public Library's New Leaf bookstore and, along with former State Attorney Lawson Lamar, co-chaired Preservation Capen, the volunteer group that raised funds to save the historic Capen House from demolition. His walking tours of the Rollins campus and presentations about the college's history are absolute musts. "Frankly, I never thought of myself as influential, except that I'm pretty tall and have a loud voice," Seymour says. "It was the role of college president that provided the influence. And I always tried to take that seriously, because the college is, and always has been, such an essential part of the character of our community."
WHAT THEY SAY: A community treasure… a delightful storyteller … a gentleman with a charitable heart and a formidable mind … he had a vision for what Rollins ought to be and the force of personality to shape it.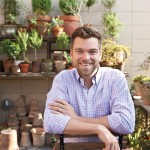 The Epicurian
John Rife
Owner, East End Market
Winter Park has been a dining mecca for decades, but John Rife was at the forefront of the farm-to-table movement. A successful commercial real estate developer, the Winter Park resident founded the Winter Park Harvest Festival in 2010. This foodie field day, held each November in Central Park's West Meadow, celebrates locally sourced dining and features gardening-related seminars and workshops. He also co-founded the Winter Park Urban Farm, on Pine Avenue, where members of the community — especially kids — can learn about growing organic produce in urban areas. But Rife is best known in the wider community for East End Market, a project just outside the city limits. The market, located in a converted church in the Audubon Park Garden District, showcases some of the region's top food entrepreneurs, tradespeople, artists and chefs. There's even a bookstore featuring local authors. East End Market was named Best Private District Improvement at last year's Main Street Awards, sponsored by the City of Orlando. Rife was also selected for the Orlando Sentinel's Culinary Hall of Fame, and won the Gold Ribbon Award from the Florida Culinary Academy. He has even been tagged as one of Southern Living magazine's 75 Most Stylish Southerners. "I'm certainly proud of creating East End Market, and the opportunities it's opened up for local entrepreneurs," says Rife. "But more importantly, I'm proud to have found success carving my own path in the city where I grew up. I love Winter Park, and to chart my slightly unconventional path took a fair bit of courage and perseverance."
WHAT THEY SAY: John's a leader in the farm-to-table movement … a brilliant entrepreneur who has done something really unusual … the Harvest Festival has become one of the city's signature events.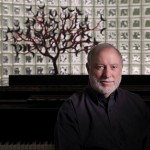 The Renaissance Man
Steve Goldman
Entrepreneur/Philanthropist
Steve Goldman, a pioneer in computer-storage technology, sold his Maitland-based company 15 years ago and has since made it his mission to reinvigorate Central Florida's cultural landscape through hands-on philanthropy. He has served as president of the Orlando Philharmonic Orchestra and on the board of trustees of United Arts of Central Florida, the Orlando Museum of Art, the Orlando Festival of Orchestras and the Orlando Science Center (where in 2000 he served as interim CEO). He's a member of the advisory councils of both UCF's College of Arts and Humanities and its College of Sciences. But perhaps Goldman's most intriguing project is the National Young Composers Challenge, which he founded and sponsors along with UCF, Rollins College, Full Sail University and the Dr. Phillips Center for the Performing Arts. Goldman, a pianist and composer who holds a degree in physics (honestly, is there anything this man can't do?), helps to judge the competition, the winners of which are brought to Orlando to hear their works performed, before a live audience, by professional musicians. Committed to advancing both the arts and the sciences, Goldman is also the founder of a nonprofit corporation that creates animated video tutorials for math and science education. "In my experience, what influences people are good ideas and the ability to cut through to the real issues," he says. "If I've actually influenced anyone, hopefully it was because I occasionally had a good idea and was able to cut through some of the baloney."
WHAT THEY SAY: The man is a genius; I am in awe of his intellect … Steve is an artist and a scientist, and is willing to put his money and creativity on the line to help advance both … there's nobody else like him in Orlando, or anywhere else, that I know of.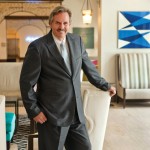 The Financier
Jeffery G. Eisenbarth
Vice President for Business and Finance and Treasurer, Rollins College
Rollins College and Winter Park are forever bound, geographically, historically and financially. The financial part is of particular interest to Eisenbarth, who came to Rollins in 2008. He's the soft-spoken but seriously savvy mastermind who orchestrates the college's various investments and real estate ventures, including the highly acclaimed Alfond Inn, a 112-room boutique hotel on New England Avenue. But that's not all. Rollins holds a $100 million real estate portfolio, which generates $5.5 million per year in rent. And when buying strategically located properties, it pays cash. In addition, despite ill-informed grumbling to the contrary, it also pays property taxes — to the tune of about $1 million per year (31 of 38 properties bought by the college since 1989 have remained on the tax rolls). But the Alfond was a monumental undertaking, even for Rollins. So Eisenbarth and the college's board of trustees had to get creative, persuading the Harold Alfond Foundation to kick-start the project with a $12.5 million donation. The Alfond, which opened in 2013, now generates about $3 million annually in net revenue, all of which is directed to the Harold Alfond Scholarship Fund. That arrangement will continue for the next 25 years, or until the endowment reaches $50 million. Also during Eisenbarth's tenure, more than $80 million has been spent on campus improvements, creating one of the most beautiful collegiate settings in the country. In 2014, Eisenbarth won an Orlando Business Journal "C-Level Award" as top chief financial officer in the nonprofit category. Says Eisenbarth: "I wouldn't describe myself as influential, but what has worked well for me over the years is being creative, being a problem-solver and working collaboratively."
WHAT THEY SAY: Jeff is the most senior administrator at Rollins, and all major decisions go through him … he's the college's point man with the city, and is enormously influential in that arena … because of his tenure and his successes, he has the ear of the college's powerful board of trustees.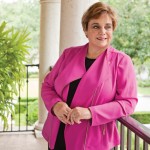 The Caregiver
Patricia A. Maddox
President and CEO, Winter Park Health Foundation
The Winter Park Health Foundation can trace its beginnings back more than 50 years, when it was a subsidiary of the newly formed Winter Park Memorial Hospital. Since 1994, however, it has been a private, not-for-profit organiza­tion supporting programs to improve the health of Winter Park, Maitland and Eatonville residents — particularly the young and the old. Perhaps the foundation's best-known initiative (among many) is the Coordinated Youth Initiative, which provides licensed nurses and mental-health counselors to Maitland and Winter Park public schools, and operates health centers at Winter Park High School and Glenridge Middle School. Maddox, formerly executive director of Medical School Alumni Affairs and Development at Duke University, came to the Winter Park Health Foundation 21 years ago. During her tenure, the foundation has invested more than $89 million in health-related programs, research and education. Maddox also serves on the board of directors of the Heart of Florida United Way, the Metro YMCA, the Mayflower Retirement Community and Florida Hospital. In addition, she's a member of the Orange County Chairman's Healthcare Roundtable. "Throughout my life, I've been a big believer in the importance of engagement and collaboration," says Maddox. "The best work gets done when a group of bright, passionate people work together. I try to surround myself with people who know what they're doing, and then let them do it. I firmly believe that any success I may have couldn't have happened without the help of others. I'm privileged to work with a superb staff in a spectacular community."
WHAT THEY SAY: People think of Winter Park as affluent, and it is, but the foundation serves a population that often gets overlooked, especially in places like Winter Park … Patty has a real passion for her work, and the community is a better place for her being here … she has a great ability to get movers and shakers behind what the foundation is doing.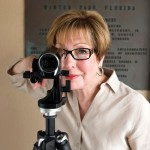 The Scribe
Anne Mooney
Editor, Winter Park Voice
Tom Childers started the Winter Park Voice three years ago with a desktop computer and a borrowed video camera. He described his online effort, which was funded by a consortium of locals that he steadfastly refused to name, as "a policy and issues news magazine." Childers quickly became a fixture around City Hall, videotaping meetings and emailing lively commentaries about local issues under the Voice banner. Some were pleased that city government was under such constant scrutiny, especially with cutbacks at the Orlando Sentinel; others complained that the Voice had a "no-change" agenda that was reflected in biased coverage. Either way, it got people talking. When Childers left Winter Park for a job opportunity in California last year, he turned over the Voice to one of his contributing writers, Anne Mooney, who has picked up where her former boss left off. Mooney began her career in New York as a line editor for the Crown Publishing Group and later for Simon & Schuster. In Winter Park since 2005, Mooney worked for a time as a personal chef and food writer before joining the Voice. "Winter Park is a beautiful place to live and work," says Mooney. "Shenanigans at our City Hall are neither worse nor better than they are anywhere else — but it is City Hall, after all." Although she's immersed in local politics, Mooney insists that "my hair does not catch on fire." That's her typically colorful way of saying that she maintains her composure "in the face of the most extraordinary comment, situation or behavior." Mooney adds that she'd like her legacy to be "furnishing a freshly washed window through which the reader could clearly see the machinery in City Hall as it goes round and round." And no, we don't know who funds the Voice, either. It's a for-profit corporation, and is not obligated to reveal its donors. However, Mooney says contributors to her low-overhead operation consist of a cross section of locals giving small amounts.
WHAT THEY SAY: If you think the written coverage is biased, then watch the videos and make up your own mind … Anne's writing is fun to read … the Voice is rabble rousing, but it's interesting.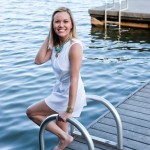 The Advocate
Rebecca "Becky" Wilson
Partner/Shareholder, Lowndes, Drosdick, Doster, Kantor & Reed, P.A.
Arguably the No. 1 land-use attorney in Central Florida, Wilson frequently represents developers before the Winter Park City Commission. So it's a testament to Wilson's effectiveness that some locals questioned her appointment to the Visioning Steering Committee, citing her participation as evidence that development interests are overrepresented. (Her appointment was upheld by a 4-1 vote, with Commissioner Carolyn Cooper dissenting.) Although she's from Alabama (she graduated from the University of Alabama School of Law) and can play the Southern charm card when needed, her effectiveness as an advocate comes more from depth of knowledge and relentless preparation. Among Wilson's clients are the Alfond Inn, CNL Commercial Real Estate and Casto Lifestyle Properties, the Columbus, Ohio-based developer that built the controversial Paseo at Winter Park Village apartment complex on Canton Avenue and Denning Drive. To some residents, the project became emblematic of the kind of high-density development they don't want. However, Wilson's argument — that the developers had vested rights and could have chosen to build a much larger project — prevailed, and a modified plan was approved in 2012. Wilson's resumé lists an array of professional honors, and her civic involvement includes chairing the Winter Park Chamber of Commerce board of directors. She's also a graduate of the chamber's Leadership Winter Park program and chair of the board of advisers of the Hamilton Holt School, Rollins College's evening program. Wilson moved to Central Florida in 2002, and quickly started acting like a native. "I didn't know anyone," she says. "I tried to get involved in as many local organizations as possible in order to understand the community's needs, suggest viable solutions and inspire change. I hope that I leave a legacy of civility, both professionally and personally."
WHAT THEY SAY: Highly regarded for her intellect and knowledge of the law … she has access to all the city government movers and shakers … the go-to land-use attorney … if I were a developer, I would hire Becky.
The Believer
Debbie Komanski
Executive Director, Albin Polasek Museum & Sculpture Gardens
A native Winter Parker, Komanski has, since 2004, run one of the city's most prized arts institutions. But in 2013, when the historic Capen House was on the verge of being bulldozed, she marshalled an army of volunteers dubbed Preservation Capen and shepherded an expensive (and audacious) two-year effort to divide the circa-1880s Victorian structure in half, float it across Lake Maitland on a barge and reassemble it in the museum's East Gardens, adjacent to the Polasek house. That heroic effort alone could have landed Komanski a place on the Most Influential list. But she's an across-the-board civic dynamo. She's a past recipient of the President's Award and the Distinguished Alumnus of the Year Award from UCF, as well as the Jefferson Award for Lifetime Excellence in Public Service and the Distinguished Community Service of the Year Award from the Orlando Regional Chamber of Commerce. Over the span of 30-plus years, she has served as president of the UCF Alumni Association, the UCF Town and Gown Council and the Volunteer Center of Central Florida as well as the Winter Park Rotary Club. Perhaps most importantly, during Komanski's tenure at the Polasek, the facility has been revitalized into a center for community education, inspiration and creativity.
WHAT THEY SAY: Debbie is sweet and compassionate, but when something needs to get done, she gets it done … to call her persistent is an understatement … a lot of people were responsible for the Capen House move, but it wouldn't have happened without Debbie … nobody loves Winter Park more than Debbie Komanski. 
The Gadfly
Carolyn Cooper
City Commissioner, City of Winter Park
Cooper was first elected to the City Commission in 2010 on a slow-growth platform, garnering just 51 percent of the vote against David Lamm, chair of the city's Planning & Zoning Board and a well-connected commercial real-estate developer. Her squeaker of a victory was, at the time, regarded as an upset. But in 2013, after a tumultuous term in which she often ruffled the feathers of her fellow commissioners, Cooper was re-elected without opposition. (A would-be candidate filed after the deadline, sued to be placed on the ballot, then dropped his challenge.) Cooper certainly brought impressive credentials to the office, having worked for the Department of the Air Force as a civilian financial manager and project manager, and later as director of contracts for Martin Marietta Data Systems, where she negotiated multi-million dollar deals. Yet, her inclusion on this list — like Cooper herself — was controversial. Is she really influential? After all, she often finds herself on the losing end of 3-2 or even 4-1 votes, particularly regarding issues related to land use. But the passionate support she engenders among a large faction of Winter Parkers, many of whom seem to feel that she is truly their voice in city government, made it impossible to leave her out. Part of Cooper's popularity stems from her unpretentious manner and her eagerness to communicate with constituents. Her casually chatty e-newsletter, Cooper's Perspective, has drawn the ire of some other commissioners because, they say, it needlessly riles readers and doesn't always accurately reflect the nuances of various issues. "When I was first elected to serve the people of Winter Park, I did not check my First Amendment rights at the door," she said at a 2012 meeting. Adds Cooper: "I hope to be remembered as the commissioner whose only special interest was the citizens and businesses of Winter Park."
WHAT THEY SAY: Every local elected body needs someone like Carolyn to challenge assumptions, even if she isn't always right … I think she speaks for a vocal minority, but it's important to have her involved … nobody controls Carolyn … she only cares about the citizens of Winter Park.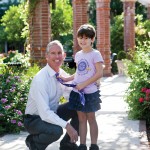 The Booster
Patrick Chapin
President and CEO, Winter Park Chamber of Commerce
The Winter Park Chamber of Commerce is clearly on the upswing, thanks in part to the energetic leadership of Patrick Chapin. The organization has more than 1,000 corporate members, and its Lyman Avenue headquarters is bustling. There are workshops, seminars and networking events, including Business After Hours, Winter Park Executive Women and Good Morning Winter Park. There are educational programs, including the Economic Update Breakfast, the Political Update Breakfast and the State of the City Luncheon. And there are high-profile annual celebrations, including the Hannibal Square Wine Tasting, the Taste of Winter Park, the Autumn Art Festival and the Christmas Parade. Orchestrating it all is Chapin, who has clearly inherited some powerful political instincts from his mother, Linda, who was the first chairman of the Orange County Commission (the position is now called county mayor). Chapin, who joined the chamber in 2009, is both a booster and a bridge-builder. He says one of the proudest moments of his tenure was being asked to host the Peacock Ball, an annual fundraiser held by the Winter Park History Museum (the chamber and the museum had, at times, seemed at odds.) Although Chapin doesn't describe himself as an "extreme athlete," he is an ultra-marathoner and a four-time Ironman. He even climbed Mount Kilimanjaro and ran the Grand Canyon rim to rim in honor of his niece Blair, who suffers from Sanfilippo syndrome, a rare enzyme deficiency that causes developmental problems and results in death, usually before age 20. Whenever he completes an adventure, he unfurls a "courage" banner for Blair, whose father, Roger Chapin, is executive vice president for public affairs at Mears Transportation Group. He also constantly promotes a website, theblairbanner.org, to help raise awareness of the disease. "Ultimately, in order to have any influence, it's important to build trust," Chapin says. "I'm fortunate that the chamber, as an important civic institution, has earned the community's trust, which allows me to have a seat at the table as decisions are made. I take this responsibility very seriously."
WHAT THEY SAY: Patrick is the face of the business community … the chamber has become an organization to be taken seriously under his leadership.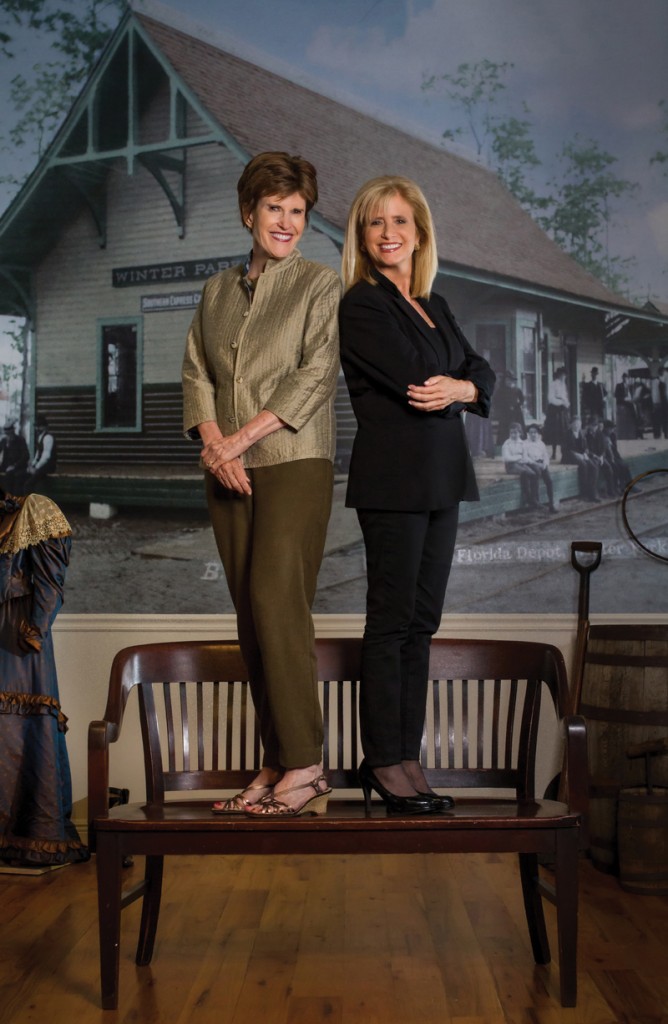 The Historians
Linda Kulmann
Past President, Winter Park History Museum Board of Directors
Susan Skolfield
Executive Director, Winter Park History Museum
For a city proud of its past, Winter Park has at times seemed remarkably careless about trying to preserve it. The Winter Park Historical Association wasn't formed until 1974, and the Winter Park History Museum, located in the old railroad depot on New England Avenue, didn't open until 1993. By 2010, when Linda Kulmann became president of the museum's board of directors, attendance was down, donations were drying up and displays were becoming stale. Kulmann, who for 20 years was director of development for BETA Center, wanted a fresh start. To get it, she cajoled another board member, Susan Skolfield, into taking the helm as executive director. The duo shared a vision of making local history more interactive and accessible and, according to Kulmann, they "begged, borrowed and pushed" to renovate the museum's musty space. Skolfield, who was raised in Winter Park but lived in Chicago during her 20-year career as a flight attendant, had returned home in 2005 to care for aging parents. In 2008, she single-handedly opened a Winter Park field office for the Obama campaign — an operation so effective that she garnered national attention, including a story in the New York Times, which lauded Skolfield's ebullient personality and organizational skill. The first exhibit in the rehabilitated museum was Fine Feathers: How the Peacock Came to Winter Park. The current exhibit, Whistle in the Distance: The Trains of Winter Park, features professionally colorized photographs from the 1880s, blown up to the size of wall murals, and a short film about a Victorian-era couple leaving Boston by train for a new life in this "bright New England town in Central Florida." Today, the museum attracts about 14,000 visitors each year and sponsors an array of programs and events, some of them collaborations with other organizations. Kulmann remains on the board, and works part-time as an archivist, fundraiser and exhibit planner. The museum's annual budget? Less than $150,000, about half of which is funded by the city.
WHAT THEY SAY: Linda and Susan are a perfect example of two people accomplishing something together that neither could have done alone … they get people excited about history … it's amazing what they accomplish with such a small budget.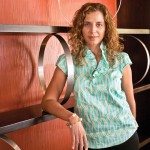 The Entrepreneur
Lambrine Macejewski
Partner/Co-Founder, Cocina 214
Downtown Winter Park has always been charming. But longtime residents remember when it was also, well, sleepy. Today's Park Avenue, however, is crackling with energy, thanks in large part to a new breed of entrepreneur exemplified by Macejewski, a native Texan who opened Cocina 214 ("Cocina" is the Spanish word for "kitchen" and "214" is the Dallas area code) on Welbourne Avenue. In the ensuing four years, the popular Mexican eatery has become as well known for its creative promotions — don't miss the hilarious "Running of the Chihuahuas" on Cinco de Mayo — as for its deliciously authentic food, which has won just about every "best of" accolade that local media outlets can bestow. Macejewski has quickly made a name for herself in the business community as well. As 2014 president of the Park Avenue Merchants Association, she (along with Daniel Butts, chief operating officer of Battaglia Group Management, and Frank Hamner, a local attorney), spent weeks crafting an ordinance, ultimately approved by city commissioners, that bans fast-food chain restaurants from Park Avenue (BurgerFi and Panera Bread were grandfathered in). She also led the charge for improvements to Welbourne Avenue, which included drainage, bricking, sidewalk repair and decorative lighting. Macejewski is a past member of the board of directors of the Winter Park Chamber of Commerce and a current board member of the Winter Park History Museum. And she's a graduate of the chamber's Leadership Winter Park program. "I'm a take-action kind of person," Macejewski says. "I don't just talk about it. I do it, regardless of how long it takes to finish."
WHAT THEY SAY: Lambrine is especially bright and willing to build consensus … I think she'll take a more visible and possibly a political role in Winter Park … she started from scratch and now has a successful business that employees 60 people – she's doing plenty of things right.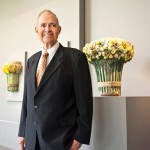 The Icon
Harold Ward III
Attorney, Winderweedle, Haines, Ward & Woodman, P.A.
The formidable Ward is among the last of a small group of community leaders who can trace their local lineages all the way back to the founding of Winter Park. An attorney who specializes in estate planning and trust administration, Ward's best-known clients are the Charles Hosmer Morse Foundation, which owns the Charles Hosmer Morse Museum of American Art, and the Elizabeth Morse Genius Foundation, which was founded for "recognition of religious, charitable, scientific, literary or educational purposes, and to promote the welfare of mankind." Now, bear with us for a moment. Elizabeth was the daughter of Charles, although both foundations were begun by her daughter, Jeanette Genius McKean, who also founded the museum, which was directed by her husband, Hugh, until his death in 1995. Sure, it's confusing. But Ward is one of the few people whose knowledge of Winter Park history is so thorough, and his connections so deep, that he can cogently explain all the relationships between the founding families and their offspring. In fact, Ward's grandfather, Harold A. Ward Sr., represented the local business interests of Morse, who in 1904 bought roughly half of the property in the city from the failing Winter Park Company. The Chicago-based industrialist then hired Ward Sr. to run the Winter Park Company's successor, the similarly named Winter Park Land Company. Ward III, who earned his law degree from the University of Chicago and clerked for U.S. Supreme Court Justice Hugo Black, has carried on the family tradition of civic involvement. He's a four-time chair of the Rollins College board of trustees, and has been awarded the college's coveted Declaration of Honor. He has also chaired the Winter Park Rotary Club and has served on the boards of Winter Park Memorial Hospital, the United Way and the American Heart Association. In 1971 and 1972, he became the Winter Park Chamber of Commerce's only two-term president. And in 1999, he received the chamber's Citizen of the Year award. Ward is especially proud of his work structuring the Morse and Genius foundations, "to make possible the wonderful contributions those foundations have made to the City of Winter Park, and Florida." He adds: "As a result of the McKeans' generosity, we have in Winter Park a world-class museum, a building to house its unparalleled art collection and endowment funds to support its operation."
WHAT THEY SAY: The paternal monarch of the Charles Hosmer Morse Foundation and the Elizabeth Morse Genius Foundation … Mr. Ward has enormous power … he shows no signs of slowing down, but I'm not sure who the heir apparent would be.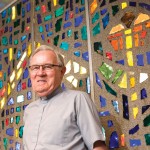 The Shepherd
Fr. Richard Walsh
Pastor, St. Margaret Mary Catholic Church
More than 3,800 families — including many of Winter Park's leading citizens — look to Fr. Richard Walsh for spiritual guidance. That's the very definition of influential. Now marking 30 years as pastor of St. Margaret Mary Catholic Church, Fr. Walsh is both respected and beloved throughout the region. Admirers are amazed by his ability to oversee a massive organization and supervise multiple ministries while still finding the time to counsel (and console) individual parishioners during personal trials. In many ways an old-school Irish priest — think Pat O'Brien in Angels With Dirty Faces — Fr. Walsh was born in Collinstown, County Westmeath. He attended All Hallows College Seminary in Dublin and holds two master's degrees, one in religious education from Loyola University and one in theology from Notre Dame Seminary, both in New Orleans. In addition to his pastoral responsibilities, Fr. Walsh is vicar general of the Diocese of Orlando, encompassing 92 parishes serving more than 400,000 Roman Catholics. He was also a founding member of the Catholic Foundation of Central Florida, the fundraising and development arm of the sprawling diocese. The church's outreach programs, particularly under the broad umbrella of social justice, are numerous. "I grew up in humble surroundings, and I believe it was a major contributor to who I am today," says Fr. Walsh. "I'm open and comfortable with people of different age groups, different strata and different cultures. I believe in the innate goodness of people, and I endeavor to affirm and encourage them to develop their God-given gifts and talents."
WHAT THEY SAY: A fine, caring and honorable man … by far the longest-serving pastor of any church in this community … he would love to not have any administrative duties so he could just help parishioners … he continues to be a wonderful leader of  one of wealthiest parishes in the diocese, but serves all without concern to their bank account.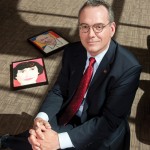 The Steward
David Odahowski
President and CEO, Edyth Bush Charitable Foundation
"Make Central Florida a better place for all of its citizens," insisted Edyth Bush. A colorful actress-turned-philanthropist who married 3M executive Archibald Bush in 1919, when the company was struggling, she moved permanently from St. Paul, Minn., to Winter Park following his death in 1966. By then, the couple was said to be worth more than $200 million. Edyth Bush died in 1972, and her foundation was established in 1973. For the past 25 years, Odahowski has carried out her mandate, heading one of the region's most high-profile grantmakers and scrupulously overseeing distribution of more than $3 million annually. (At least $105 million has been given cumulatively, to 767 different organizations.) The foundation gravitates toward hands-on projects that "help people help themselves." In 2014, it made contributions ranging from $500 for various event sponsorships to $200,000 for Maitland-based New Hope for Kids. Odahowski, who earned a law degree from Hamline University School of Law (located, ironically, in St. Paul), came to Winter Park from Minneapolis, where he was executive director of another private philanthropic organization. He's also an adviser to the Philanthropy and Nonprofit Leadership Center at Rollins College, a member of the executive committee of the Donors Forum of Central Florida and a member of the advisory board of Nemours Children's Hospital. During his tenure at the foundation, the Rollins relationship has been strengthened by the establishment of the Bush Executive Center at the Crummer Graduate School of Business, the Archibald Granville Bush Science Center and the Philanthropy and Nonprofit Leadership Center. "I'm always asking about the highest and best needs of the people with whom I meet," says Odahowski. "My role is that of a fiduciary of the philanthropic legacy of Edyth Bush. It's not my foundation, nor my money, nor my priorities. I'm here to prepare the next generation of board and staff to carry the torch and burn a brighter flame of servant leadership for the future."
WHAT THEY SAY: A trusted, thoughtful leader … a careful steward of the foundation's money … the model of what a foundation director ought to be.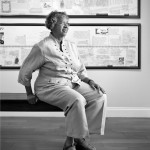 The Conscience
Mary Daniels
Retired, Volunteer Docent, Hannibal Square Heritage Center
Winter Park's image is shaped by its eclectic shops, fine dining and beautiful homes. But the traditionally African-American west side — designated as a neighborhood for black families by the city's founders in the 1880s — still consists primarily of modest single-family homes. Although Hannibal Square has been redeveloped into a lively dining and retail district to rival Park Avenue, residents of the surrounding residential area routinely protest efforts to implement zoning changes that would allow construction of pricey multifamily projects. Daniels is often at the forefront of those heated City Hall confrontations, becoming the face and voice of the west side to many locals. A retired product administrator, Daniels can usually be found working as a docent at the Hannibal Square Heritage Center, where she also serves on the program advisory committee. In addition, she's a member of the board of directors of the Hannibal Square Community Land Trust and chairs the board of the Welbourne Avenue Nursery & Kindergarten. She's a past chair of the Canton Park Redevelopment Committee and a past member of the City of Winter Park Planning & Zoning Board. Daniels recently won the Community Service Award from the Winter Park chapter of the Kappa Alpha Psi Alumni Association, which noted that her efforts have "sustained and elevated" Winter Park's reputation as a cultural center, and have "exposed all sectors of the community to the richness of the historic African-American experience, especially in the Winter Park vicinity." Says Daniels: ​"My sense of family and community, developed from my Christian upbringing, are my strongest personal attributes. These attributes have allowed me to serve and lead, to speak out and seek remedy for issues that could adversely affect my community and city, including injustice or disenfranchisement."
WHAT THEY SAY: Mary exemplifies the west side to many people … she is a formidable adversary when she feels a wrong is being done … she is very effective when addressing the City Commission.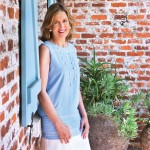 The Preservationist
Betsy Rogers Owens
Executive Director, Friends of Casa Feliz
If the City of Winter Park ends up adopting a meaningful historic preservation ordinance, it will be in large part because the outspoken Owens rallied support and helped shape an approach that's both effective and politically palatable. Certainly, the Winter Park native has the proper pedigree. She's the granddaughter of iconic architect James Gamble Rogers II (1901-1990), whose elegant homes helped define the city as a center for gracious living. And she heads the organization that manages the Casa Feliz Historic Home Museum, an Andalusian-style masonry farmhouse designed by her grandfather in the 1930s. The home was about to be demolished in 2001 before the community rallied and raised funds to physically move the 750-ton behemoth to city property and restore it to its original rustic grandeur. (The process would be repeated 13 years later with the Capen House.) Prior to coming to Casa Feliz in 2004, Owens was managing director of the West Virginia Business Roundtable, an association of large-company chief executive officers. Since returning to her hometown, Owens has earned a reputation as a crusader for historic preservation, and her popular blog, Preservation Winter Park, keeps the issue front and center. In addition, Owens burnishes her grandfather's legacy through the James Gamble Rogers II Colloquium on Historic Preservation, sponsored by the Friends of Casa Feliz. "I'm willing to call a spade a spade," says Owens, who also sings in the Bach Festival Choir. "But I do so in a thoughtful and considered way. I don't have any difficulty saying something that I know will be unpopular if it's a deeply held conviction."
WHAT THEY SAY: A smart and vocal advocate for historic preservation, Betsy will continue to represent an important – and vocal – group of Winter Park residents … Betsy is fighting the good fight … I disagree with her approach, but admire her tenacity.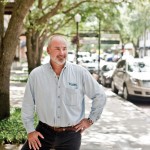 The Fighter
Dan Bellows
President, Sydgan Corp.
Can we agree on this much? No single individual has ever orchestrated a more striking local neighborhood redevelopment project than Bellows has in Hannibal Square. The sometimes-combative Winter Park native may not be the most personally polished entrepreneur in the city. But a more timid (and tactful) soul could never have created a trendy shopping and dining destination from a blighted commercial strip dotted by rooming houses and anchored by a bar where the tables had to be nailed to the floor so they wouldn't be used as weapons. When Bellows began buying and renovating Hannibal Square properties in the early 1990s, it was difficult to find anyone who thought it was a good idea. Even some west side residents who conceded that the area had become downright dangerous were suspicious of — and sometimes hostile to — the brash young builder, whose bull-in-a-china-shop personality sometimes infuriated locals on both sides of the tracks. Yet, against all odds, Hannibal Square has today taken its place alongside Park Avenue as a signature business district. And Bellows isn't done yet. He continues to develop property on the west side, although he encounters opposition when his high-density projects stray into surrounding residential neighborhoods. More recently, he assembled a ragtag bunch of small properties at the corner of U.S. Highway 17-92 and Lee Road and launched a mixed-use project called Ravaudage. That one has been slower to take shape, and last year Bellows announced that he was offering the entire 73-acre site for sale. Some real estate pros reckoned that it could fetch $187 million or more. (Unicorp National Developments has already purchased a parcel, and is building an 18,000-square-foot, two-story project that will include a Tony Roma's Steakhouse.) Still, regardless of what happens at Ravaudage, Bellows lists Hannibal Square as his proudest accomplishment. "I thought, 'What can I do to make a difference?'" Bellows says. "In my mind, heart and soul — and with blood, sweat and tears — I took on Hannibal Square. I was told it was too much, and would take away all that I had built prior. But Hannibal Square will forever be connected to myself, my family, and friends who stood by my side and believed."
WHAT THEY SAY: Like him or not, you have to give him credit for making things happen… he's a hero, not a villain … Dan didn't have to make that kind of massive investment in Hannibal Square to make money on the property; he risked everything he had because he loves this town and wanted to create a legacy.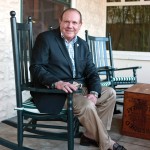 The Dealmaker
Allan E. Keen
Chairman and CEO, The Keewin Real Property Co.
Keen has developed thousands of acres in Central Florida, but none with more relevance to Winter Parkers than Windsong, a 150-acre community on hallowed ground that was previously part of the peacock-populated Genius Drive Nature Preserve. And none have packed more emotional punch than his meticulous restoration of a single 99-year-old bungalow that virtually everyone expected would be torn down. The Kummer-Kilbourne home, which faces Central Park's West Meadow, was for several generations the only single-family home within view of the bustling Park Avenue shopping district. In 2011, after years of relentless pressure to sell, the grandchildren of lumberyard owner Gotthilf Oscar Kummer finally found a buyer they trusted in Keen. The major-league dealmaker, who was responsible for quietly assembling the 1,000 acres on which Universal Studios Florida now sits, paid just over $1 million for the modest, 2,500-square-foot cracker classic. He then carefully restored it and relocated his company's operation to the first floor. Keen, who moved to Winter Park in 1964, has connections and friendships that span decades. A graduate of Rollins College with an MBA from its Crummer Graduate School of Business, he was elected to the Rollins board of trustees in 1989, serving as chairman from 2006 to 2008. He's also a past chairman of the board of trustees of both Valencia College and the Winter Park Health Foundation. In 2002, he was named Winter Park Chamber of Commerce Citizen of the Year. Keen attributes his stature as an influencer to "being around a long time, building great relationships and trying to be considerate of others."
WHAT THEY SAY: Allan's influence has only increased over the years … an old-school guy who believes that success in business is all about personal relationships … if the Windsong property had to be developed, we should all be grateful that someone who cares so much about the city is the one who put it together … maybe the best dealmaker in the region.
---

More Movers
Of course, there are many more influential people in Winter Park than those who appear on Winter Park Magazine's Most Influential People list. In fact, there are more than enough candidates to fill several issues (using the smallest readable font). In addition to the top selections, our panelists recommended a daunting array of other nominees, some of whom are highly influential now and some of whom could be categorized as up-and-comers.
In the clerical realm, there's Rev. Shawn Garvey, senior pastor at First Congregational Church in Winter Park. Garvey brings a relatable style, a progressive theology and a soothing acoustic guitar to Winter Park's oldest church, which was among the first in the region to announce that it would perform same-sex marriages. Garvey is also interim dean at Rollins College's Knowles Memorial Chapel.
Several panelists were also intrigued by the work of Randall B. Robertson with GladdeningLight, a not-for-profit spiritual initiative whose mission is "to explore transcendent elements of art through hosted conferences, exhibits and public performances." The annual GladdeningLight Sympoisum brings internationally known authors, artists and performers to Winter Park for a truly one-of-a-kind weekend exploring the intersection of art and spirituality.
Among local elected officials, several panelists expressed optimism about newly minted City Commissioner Greg Seidel, whose self-effacing manner and engineer's emphasis on the use of quantifiable data may help guide the commissioners toward practical and clear-headed decision-making.
Commissioner Sarah Sprinkel, who was recently appointed vice-mayor, is no newcomer but was nonetheless touted as a person to watch. Mayor Steve Leary, whom Sprinkel supported in the March city election, used the vice-mayoral post as a springboard to his current position. Might Sprinkel do the same? She'd be a formidable candidate if she chose to give it a shot.
Restaurant owners John Rivers (4 Rivers, The Coop), James and Julie Petrakis, (The Ravenous Pig, Cask & Larder and Swine & Sons Provisions), Michael Schwartz (Pannullo's), as well as executive chef Brandon McGlammery (Prato and Luma on Park) earned hearty hoorahs for refurbishing Winter Park's longstanding reputation as a regional dining destination.
Doggie Door co-owner Brian Wettstein received raves for his creative events and passion for promoting downtown shopping, while Sarah Grafton DeVoe, a senior financial advisor at family-owned Grafton Wealth Management Group, was mentioned frequently as a promising up-and-comer for her extensive civic involvement. One panelist insisted that DeVoe, whose boosterism even extends to her Twitter handle, "@MissParkAve," would someday be mayor.
Builders Phil Kean (Phil Kean Design Group), Charlie Clayton (Charles Clayton Construction) and Frank Roark (Frank Roark General Contractor) each found favor — Kean for enlivening the local architectural scene with his sleek, modern designs, and Clayton and Roark for their skill at restoring vintage showplaces (Roark was the contractor in charge of moving and reassembling the Capen House).
Uber-involved architect Jeffrey Blydenburgh was mentioned numerous times for his ongoing work in helping to help craft a proposed new historic preservation ordinance for the city, and his key role in the resurgence of Mead Botanical Garden, for which he chairs the board of trustees.
Retired businessman Pete Weldon, whose blog Winter Park Perspective frequently wades into local politics, was cited as an influential force. Weldon, no stranger to controversy, frequently offers carefully reasoned online defenses and explanations for city actions.
Real-estate moguls Scott Hillman (Fannie Hillman & Associates) and Kelly Price (Kelly Price & Company) were singled out for their deep community roots and their substantial civic engagement, both individually and corporately.
Harriett Lake, the 91-year-old fashionista philanthropist responsible for Park Avenue Fashion Week, was proffered a tip of the (feathered and sequined) hat for the depth and breadth of her giving, which continues unabated and encompasses just about every charitable organization in the region.
Tony and Sonja Nicholson also earned praise for their philanthropy. In 1996, the Nicholsons pledged $2 million to UCF, which is why there's an impressive building on campus housing the Nicholson School for Communication. The Nicholson Center at Florida Hospital Celebration was also named for the couple, who donated $5 million toward construction.
The Nicholsons have both previously served on the UCF board of trustees, while Tony has served as chief of the UCF Development Committee and Sonja has served as a member of the board of directors of the Golden Knights Club. Sonja, by the way, is the owner of RE/MAX Park Avenue in Winter Park.
Another philanthropic power couple, Chuck and Margery Pabst Steinmetz, could scarcely be overlooked. They recently donated $12 million to the Dr. Phillips Center for the Performing Arts toward construction of what had been known as the Acoustical Theater, now called Steinmetz Hall. Their single gift to the center is $2 million more than the City of Winter Park committed over a 10-year period.
Andrea Massey-Farrell, president and chief executive officer of the relatively new Harvey L. Massey Foundation, was lauded for her volunteer initiatives, particularly the American Cancer Society's Making Strides Against Breast Cancer campaign. Massey-Farrell, daughter of pest-control magnate Harvey Massey, is also senior vice president for community relations for Massey Services, the company founded by her father, a long-time local mover and shaker.
Speaking of the Masseys, last year another family enterprise, Massey Communications, hired Sam Stark as president and chief executive officer. If the name sounds familiar, it's because Stark was president and chief executive officer of the Central Florida Sports Commission and chief executive officer of the Winter Park Chamber of Commerce before moving north, where he led the Chicago Sports Commission.
Now back in sunny Winter Park, Stark has picked up where he left off, serving on the board of trustees for both Rollins College and the Winter Park Public Library. He's also on the advisory board of the Winter Park Parks & Recreation Department. Several panelists remarked that it was almost as though Stark had never left.
Attorney Frank Hamner, who's involved in many civic causes, including historic preservation, also represents the Holler family, major Park Avenue landlords. Hamner, a U.S. Navy veteran who served two tours of duty during the Persian Gulf War, was cited as a formidable influencer — and a feared litigator — by several panelists.
Others mentioned by panelists include Shawn Shaffer, who was named executive director of the Winter Park Public Library in 2013. She'll likely experience increased visibility in the coming year as the city discusses (and debates) what to do about expanding or relocating the facility.
Roy Allen and Heather Alexander, founders of the Winter Park Playhouse, attract hordes of people to the city with their frothy musicals, and are hoping to earn more philanthropic and governmental support for their not-for-profit arts enterprise. Our panelists are pulling for them.
The local arts scene continues to benefit immeasurably from the generosity of attorney John Lowndes and his civically active wife, Rita, a pair of Winter Parkers who donated $750,000 in seed money to transform the old Orlando Science Center into the four-theater John and Rita Lowndes Shakespeare Center in Loch Haven Cultural Park.
Ena Heller, director of the Cornell Fine Arts Museum on the Rollins campus, has revitalized the low-key repository with fresh traveling exhibitions and all sorts of eclectic works from the museum's encyclopedic permanent collection. And she has made admission free, at least for now.
John Michael Thomas, an enterprising Eagle Scout, clearly won the hearts of our panelists. Now, thanks to John Michael's efforts, a beautiful bronze peacock fountain has been installed in the Central Park rose garden as a memorial to his friend Elizabeth Buckley, who died at 13 of brain cancer.
Since we're on the subject of young people — in this case, those who influence young people — Matthew Swope, director of choral activities and performing arts chair at Winter Park High School, clearly deserves to take a bow. Hundreds of students participate in chorus, thanks in part to Swope's commitment and charisma, and are learning such values as teamwork and responsibility. Think the arts are superfluous? Check out any choral event at WPHS and watch these talented teens light up the stage.
Jon and Betsey Hughes, co-owners of Track Shack, organize an array of road races — including an annual marathon in conjunction with Walt Disney Word as well as the Winter Park Road Race, a tradition for 38 years — and were at the forefront of the fitness craze when they bought their now-iconic Mills Avenue store in 1983. They've even established a not-for-profit foundation that promotes youth fitness.
Grant H. Cornwell, the new Rollins president, will be influential by virtue of his position. The panelists, however, decided to give him time to unpack his bags and locate his office before pressuring him to get involved. Because Cornwell was once a philosophy professor, and came from a small liberal arts college not unlike Rollins — the College of Wooster in Wooster, Ohio — expectations are that he will prove to be a popular choice.