James Gamble Rogers II helped shape modern Winter Park.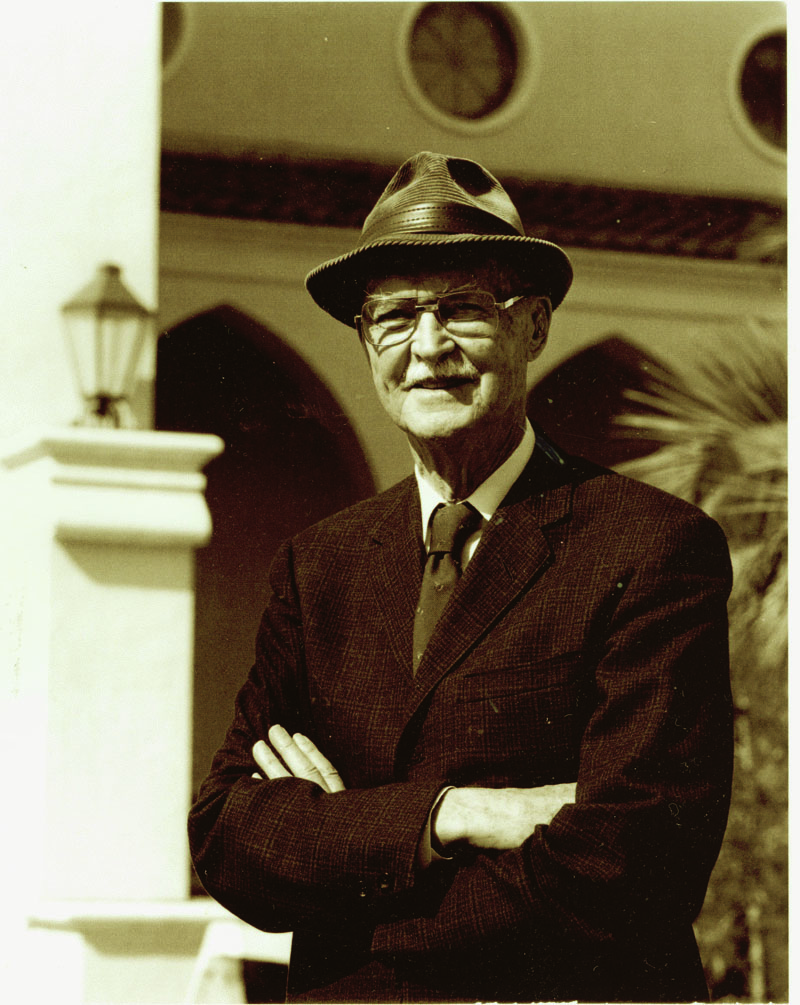 In a career spanning nearly 70 years, the designs of James Gamble Rogers II (1901-1990) enriched Winter Park's distinctive aura of charm, culture and sophistication. Indeed, it could be argued that Rogers was as important to Winter Park as Addison Mizer was to Palm Beach and Frank Lloyd Wright was to Oak Park, Ill.
Stylistically, Rogers insisted that "architectural designs should be in harmony and should correlate with the general terrain and type of foliage that form the background for a town." In Winter Park, he believed the subtropical environment lent itself to the kind of Spanish-style architecture for which he is best known.
During his first years of practice Rogers attracted attention with a delightful French Provincial cottage that he designed for himself on the Isle of Sicily as well as a Spanish-style farmhouse previously known as the Barbour Estate. The Isle of Sicily house has been vastly expanded and essentially rebuilt, but the Barbour Estate survives today as the Casa Feliz Historic Home Museum.
Rogers' attention to materials, textures and craftsmanship was legendary. For example, in an effort to make his buildings appear timeworn, he often used salvaged tiles, bricks and beams—a practice that today would earn him the label of "green" architect.
In addition to creating the illusion of age, these materials also provided rich textural contrasts. A national architectural magazine once commented that Rogers' work had "a mellowness of textures not often attained in a new house."
Another softening, or aging, technique Rogers often employed in his Spanish Eclectic and French Provincial designs was the incorporation of an intentional sag in the ridgeline of the roof, thereby giving the impression of decades, if not centuries, of settling.
Many of the more than 100 houses Rogers designed were built for newly arrived Northerners or for seasonal residents. Often the houses were intended to make a statement about the social stature of the owners, and to give shape to their romantic impressions of exotic Florida.
But in addition to the large commissions for which he earned renown, Rogers also designed modest homes for businesspeople, artists and professors, demonstrating his ability to work within a restricted budget and still deliver a satisfying product. And, although he preferred historical revival styles, he also completed houses in the Moderne and International genres.
The highlight of Rogers' final years of practice was the Mediterranean-style Olin Library at Rollins College in Winter Park. Rogers designed it in 1985. He also designed the Mills Library, now a student activities center, in 1948. He was involved in the construction or the remodeling of more than 20 buildings on the Rollins campus.
Through his commitment to making his community a better place in which to live, James Gamble Rogers II gave to Winter Park a timeless treasure in his residential designs.
---
Patrick W. McClane, a native Floridian, is a principal architect with Smith + McClane Architects in Richmond, Va. He and his wife, architectural historian Debra A. McClane, co-authored the book, The Architecture of James Gamble Rogers II in Winter Park, Florida, in 2004.
---
The James Rogers Colloquium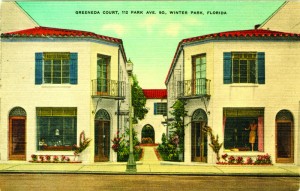 If you appreciate the architecture of James Gamble Rogers II — or if you just appreciate architecture in general — then you'll want to attend the annual James Gamble Rogers Colloquium on Historic Preservation, slated April 5-7.
The weekend-long program, sponsored by The Friends of Casa Feliz, features guest speakers, panel discussions and architectural tours. Most of the gatherings take place in the Tiedke Concert Hall on the campus of Rollins College.
This year's keynote speaker is Pulitzer Prize-winning architectural critic Paul Goldberger, a contributing editor at Vanity Fair and former architecture critic for The New Yorker and The New York Times, where he won his Pulitzer in 1984. Goldberger is the author of several books, most recently Why Architecture Matters, published in 2009 by Yale University Press. That's also the title of his keynote lecture, which is slated Friday, April 5 at 7 p.m.
On Saturday, April 6, Goldberger will anchor a panel discussion titled "Good Design: Architecture That Stands the Test of Time." The discussion, which gets under way at 9:30 a.m., will focus on Rogers' work as well as that of his celebrated uncle, also named James Gamble Rogers, who designed a number of iconic buildings on the Yale University campus.
Panelists will include Connecticut-based architect James Gamble Rogers III, grandson of James Gamble Rogers, and Baldwin Park-based architect Jack Rogers, son of James Gamble Rogers II and founder of The Friends of Casa Feliz. The panel will be moderated by Dr. Richard John of the University of Miami School of Architecture.
The keynote lecture and the panel discussion take place in the Teidke Concert Hall. The weekend also includes a Saturday luncheon at Casa Feliz, a bus tour of Winter Park homes and a walking tour of the Rollins campus led by Jack Rogers and Thaddeus Seymour Sr., the college's president emeritus.
The colloquium is open to the public and costs $100 for all the weekend's events. For more information or to make a reservation, visit casafeliz.us.
---